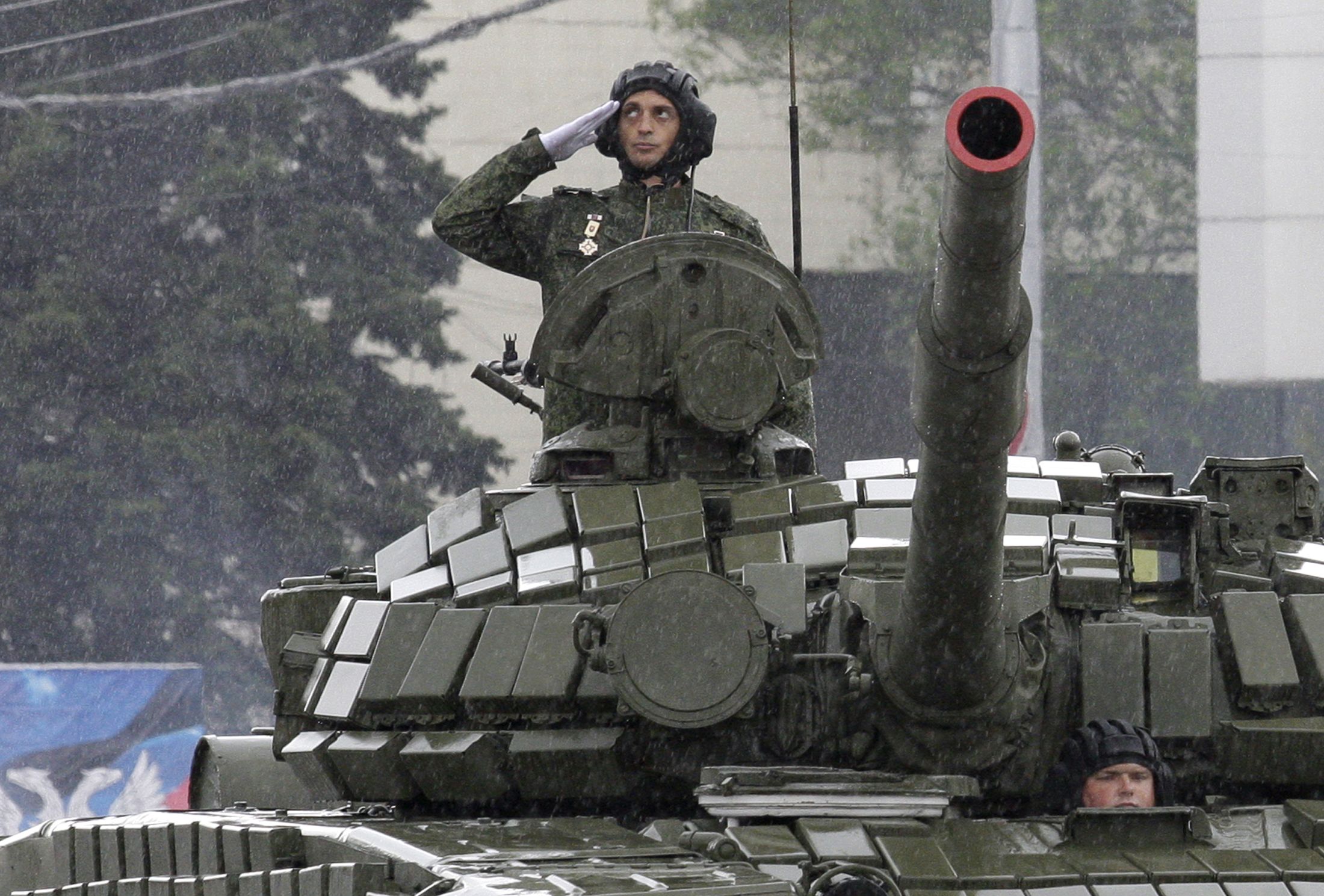 Ukrainian military observers have claimed that the number of Russian tanks and heavy armaments spotted in the east of Ukraine has increased tenfold since fighting began in the region in 2014.
Moscow has long denied a military presence in two Ukrainian regions close to its border, Donetsk and Luhansk, where uprisings following the ousting of Ukraine's pro-Russian President Viktor Yanukovych three years ago quicky descended into war between pro-Russian separatists and the Ukrainian army.
The Kremlin has claimed that any Russian military equipment now in the hands of the rebels was taken from Ukrainian government depots, where Kiev stored Russian-made military hardware prior to the war.
Read More: Ukraine and Russia's Twitter war continues with a clash over sanctions
But Kiev denies ever having such vast supplies in Donetsk and Luhansk, estimating its previous stocks of tanks and artillery units in the hundreds.
Due to the limited access given to independent monitors to rebel-held eastern Ukraine and the Russian border, it is difficult to verify the claims of either side. But Russian and Ukrainian sources have repeatedly tracked suspicious movement of Russian military kit moving towards Ukraine on the Russian-side of the border.
Since fighting erupted in July 2014, the number of Russian tanks spotted by Ukrainian observers in Donetsk and Luhansk numbered 30, Ukraine's Media Crisis Center reported on Wednesday. Three years later, this figure has increased 20 times to 680.
The number of multiple rocket launchers increased more than tenfold, according to figures from the center's research posted by Liubov Tsybulska, who also serves as an adviser for Ukraine's Deputy Prime Minister for Euro-Atlantic Integration, from 110 to 1,170 in the space of the last three years.
Armored fighting vehicles increased almost exactly tenfold, from 124 to 1,250 as did anti-aircraft weapons, from 50 to 550.
Ukraine's Deputy Prime Minister for Euro-Atlantic Integration, Ivanna Klympush-Tsintsadze wrote that the data showed the extent of the "aggressors' cruelty."
"This infographic shows how far Russia has already gone in its manic obsession with power," she wrote on Facebook, sharing the findings of the Crisis Media Center.
Independent observers from the Organisation for Security and Cooperation in Europe, deployed to Ukraine's east were not immediately available to comment on the claims.