Russia Has "Closed Door" on Diplomacy About Ukraine: Biden Official
The United States believes that Russia's official recognition of two Ukrainian separatist states is a sign that Moscow has shut down the potential for a diplomatic end to the countries' ongoing conflict, according to a Biden administration official.
In an interview with CNN, U.S. Deputy National Security Advisor Jonathan Finer revealed that additional sanctions will be announced Tuesday against Russia--a response to the "egregious step they took yesterday away from diplomacy and down the path for war."
"I believe that what Russia has done has made a diplomatic path much harder to walk down and much less likely," said Finer. "We've been in close consultation with our partners about what the next diplomatic step should be, but they have closed the door even further to diplomacy by the way that they have conducted their business yesterday."
Russian President Vladimir Putin recognized the independence of the breakaway regions of Donetsk and Luhansk on Monday.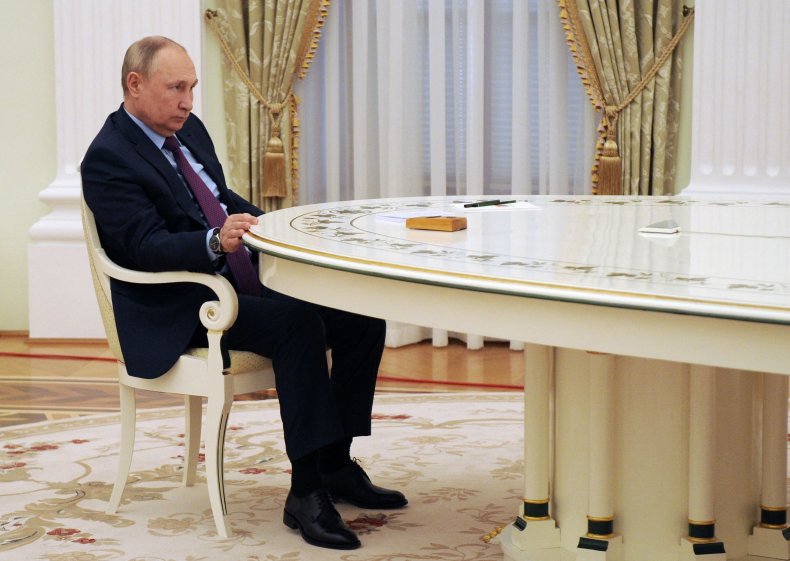 Despite saying that Russia is no longer pursuing diplomacy, Finer explained that the United States and other NATO allies won't give up on those types of options.
"We are not going to slam that door shut," he continued. "We continue to believe that that is the best way for this conflict to deescalate rather than Russia continuing down the path of war, which they are giving every indication that they are on a different course."
This comes as the White House formally described Russia's progress into Ukraine as an invasion. However, President Joe Biden still has not referred to it as such, although a change in position could be announced Tuesday.
Strict sanctions that Finer previously hinted at during his CNN interview are expected to follow in the coming hours. They could be staggered instead of being implemented all at once--although Finer explained that no matter how the sanctions are implemented, they will be strict and potentially devastating to the country.
"This is going to impose significant costs and consequences on Russia for what it's done," he said. "We've always envisioned waves of sanctions unfold over time in response to steps Russia actually takes, not just statements that they make. We have always said we are going to watch the situation on the ground and have a swift and severe response according to Russia's actions."
Following Putin's recognition of Donetsk and Luhansk, the White House said that U.S. sanctions would be implemented against the breakaway regions.
"To be clear: these measures are separate from and would be in addition to the swift and severe economic measures we have been preparing in coordination with allies and partners should Russia further invade Ukraine," said White House Press Secretary Jen Psaki in a statement on Monday.
Update 2/22/2022 at 10:46 a.m. EST: This story has been updated with more information regarding U.S. sanctions.