Russia and Syria's Latest Plan to Stomp Out Rebels Is Killing More Civilians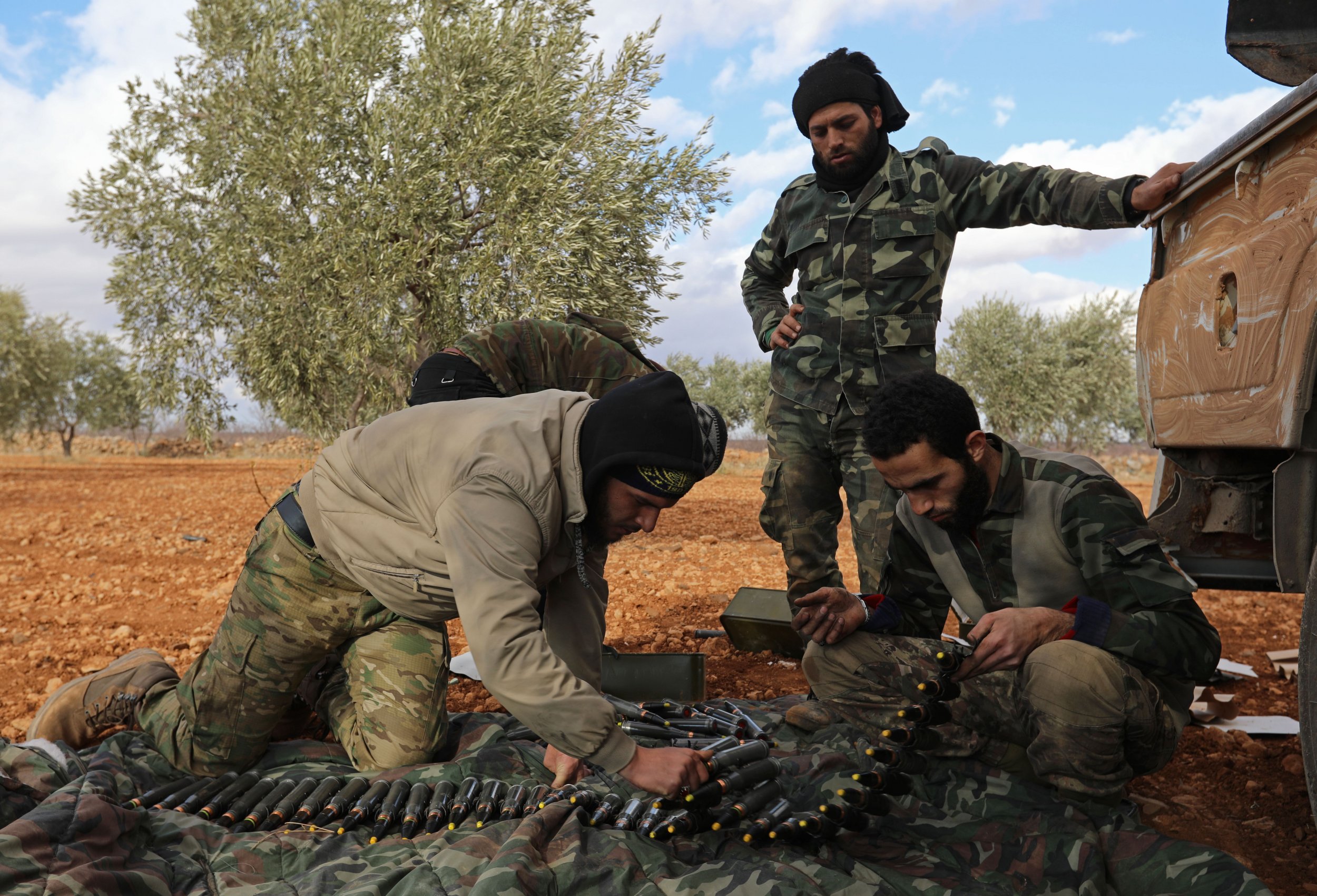 The Syrian military and its allies have lunged deep into the northwestern rebel-held province of Idlib, threatening to soon sever the final stronghold of Syria's opposition into two, even smaller pockets of territory.
Related: Russia defends Syria bases from wave of drones supplied by foreign country, Defense Ministry says
"Units of our armed forces, in cooperation with allied forces, continue combat operations against the terrorist organization Nusra Front, regaining control of the villages and towns of Rasem al-Hamidi, Al-Adliya, Waridi, Wadi al-Awja, Tel al-Awja, Burtuqala, Al-Jabriya, Karateen Kabir, Karateen Saghir, Istablat, Serouj Shamaliya, Al-Khurayba, and Rabia Barnan in the southeast countryside of Idlib," the Syrian Defense Ministry said Tuesday in a statement.
The ministry also noted that the pro-government alliance had retaken the village of Umm Sahraij in neighboring Hama province's northeastern countryside as they "eliminated a number of terrorists and engineering units cleared mines and booby traps that were left behind by terrorists in the area."
Syrian troops began their ongoing offensive in Idlib on Christmas Day, weeks after declaring victory over ISIS in the country's east. The Syrian Observatory for Human Rights, a U.K.-based monitor tied to Syria's exiled opposition, reported Tuesday the Syrian military and its allies "great advancement" in retaking a total of 90 towns and villages formerly under rebel or jihadi control. The monitor also reported a total of 159 deaths of combatants on both sides of the battle and the deaths of around 48 civilians from airstrikes and a yet unclaimed car bomb blast in central Idlib, as well as the displacement of up to 150,000 more civilians fleeing violence in Idlib.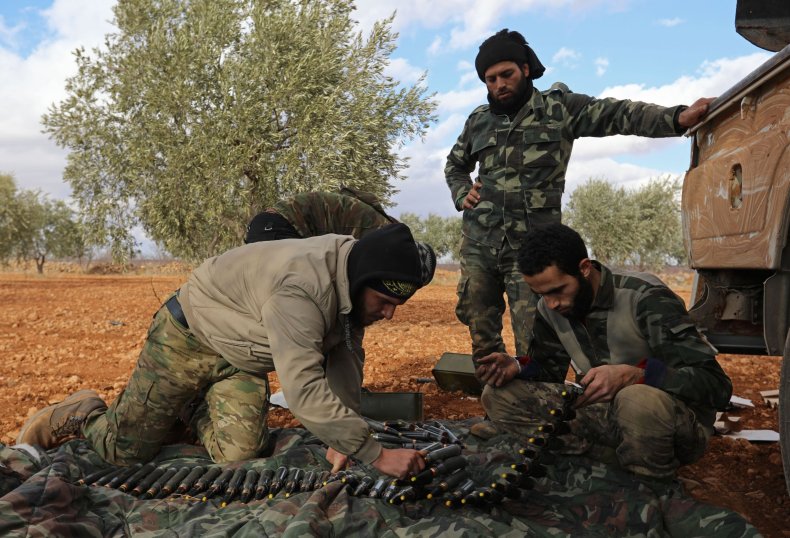 Nusra Front, an Al-Qaeda affiliate known later as Jabhat Fateh al-Sham and Hayat Tahrir al-Sham, has become the most influential organization in Idlib, but it faced competition from rival jihadi group Ahrar al-Sham and other rebels struggling to assert themselves in the shrinking bastion of anti-government control. The embattled Islamic State militant group (ISIS), which once claimed nearly half the country after spreading from Iraq in 2013, also managed to recently reclaim a tiny portion of territory in southeastern Idlib.
The U.S. has labeled ISIS and Nusra Front foreign terrorist organizations and began targeting them with airstrikes in 2014. The following year, Russia intervened at Syrian President Bashar al-Assad's request, bombing the two militant groups, as well as other rebel fighters to bolster the beleaguered Syrian military. In December 2016, Russia played a major role in the Syrian government's recapture of Aleppo, widely seen as a turning point in the war.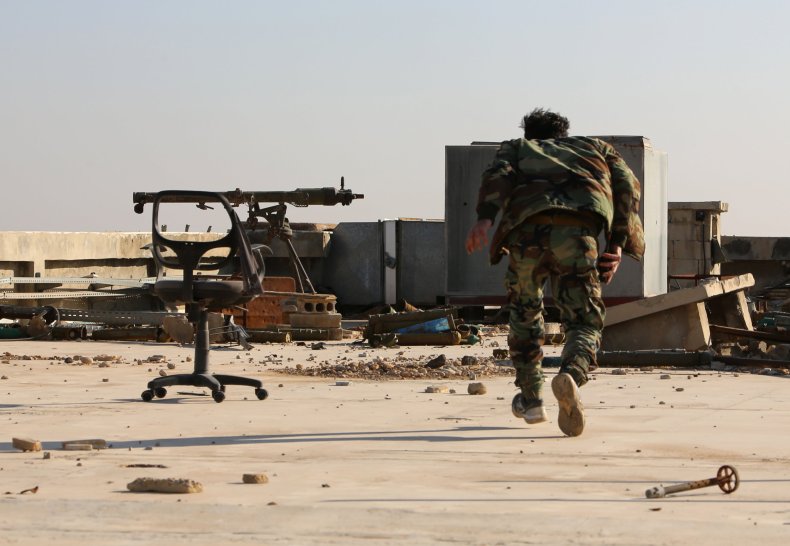 Since helping its Syrian ally secure most of the country, Russia has joined fellow Assad ally, Iran, and rebel sponsor, Turkey, in heading peace talks between the Syrian government and opposition in the Kazakh capital of Astana.