Is Russia Helping North Korea? Moscow Hits Back at Reports It Violates U.N. Sanctions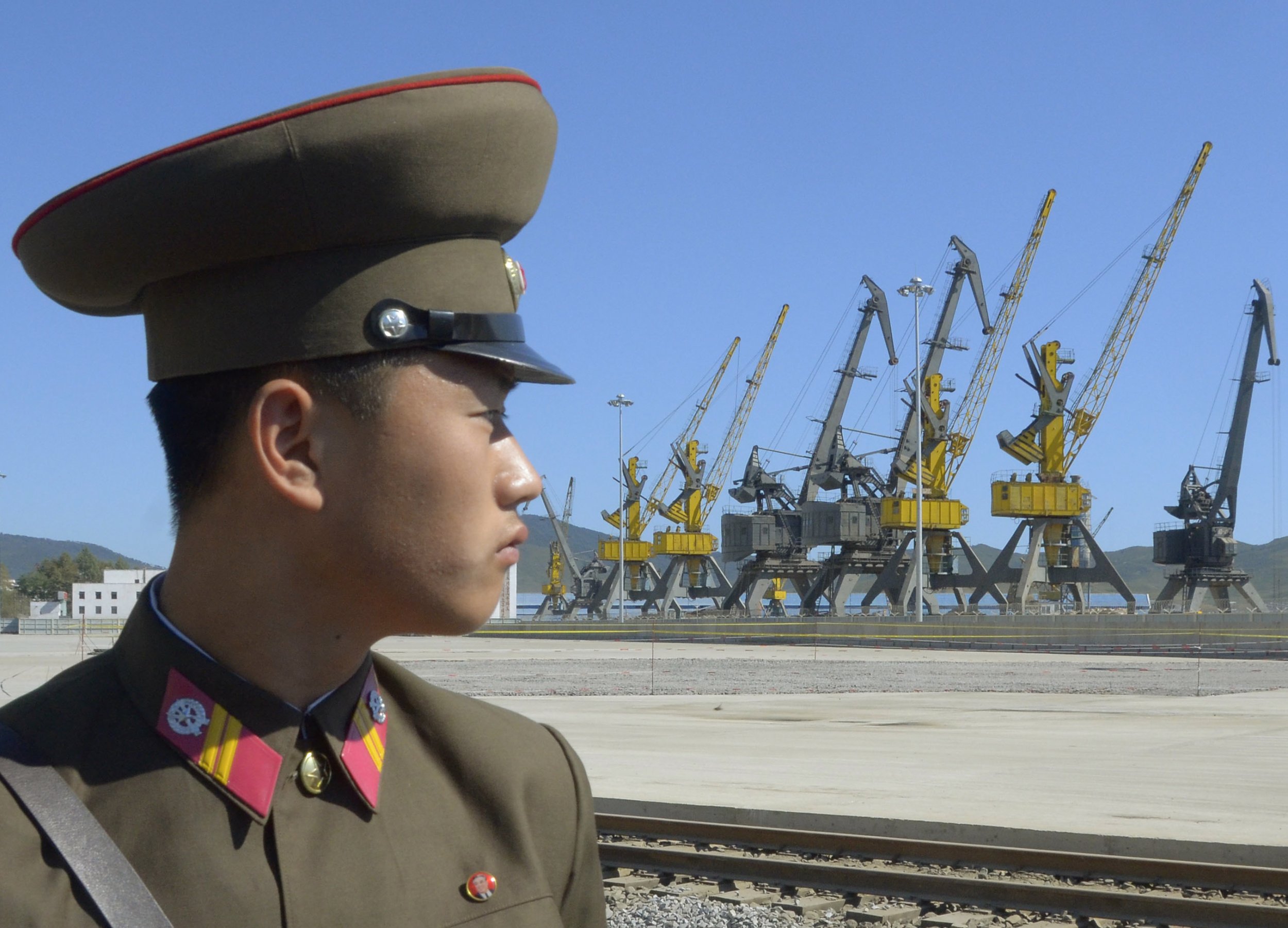 Moscow is neither buying coal from North Korea, nor helping the regime by acting as a middleman for coal exports to other countries, the Russian Embassy in Pyongyang has declared.
After President Donald Trump accused Russia of helping North Korea flout trade sanctions imposed by the United Nations earlier this month, Reuters reported that one particular avenue for violations is the coal trade. Citing European security sources, the report claimed that North Korea had shipped coal at least three times last year to Russia's Nakhodka and Kholmsk ports, where the cargo was quickly repackaged and shipped again to South Korea or Japan.
Related: Russia launches live-fire air combat drill near its North Korean border, as tensions simmer
Russia has so far joined the U.S., China and other nations in backing the U.N. trade sanctions on North Korea, imposed to forestall the regime's military nuclear program. A lifeline to Pyongyang's coal exporters would be a blatant violation of the sanctions package and would add further questions regarding Moscow's commitment to resolving the evolving crisis.
The Kremlin's representatives in Pyongyang, however, denied any wrongdoing. "This information is unreliable," the embassy said in a statement given to the Interfax news agency.
"Russia does not buy coal from the Democratic People's Republic of North Korea and hence does not serve as a transit point for delivering coal to third states."
Russia's position has long been a strident condemnation of North Korea's nuclear program. As one of the country's three territorial neighbors, Russia has been involved in previous peace processes, but it has also repeatedly disagreed with the U.S. on how to respond to the current rise in tensions.
Moscow is advocating for the U.S. military to reduce its reinforcement of nearby allies Japan and South Korea, claiming this support emboldens the regime to go further with its nuclear program. U.S. officials have argued that cutting back on support for regional allies has not worked in the past and accused Russia of helping prop up the cash-strapped North Korean regime.
A delegation of Russian lawmakers that describes itself as "friendship group" visited Pyongyang last month. It returned vouching for North Korea's peaceful intentions and desire to have Russia mediate the peace talks.
At home, the Russian military has carried out a series of drills near its short border with North Korea, as the Kremlin's top security adviser has vowed that if war should break out with the authoritarian state, it will not catch Russia off guard.