Can America Avoid a U.N. Showdown Over a Palestinian State?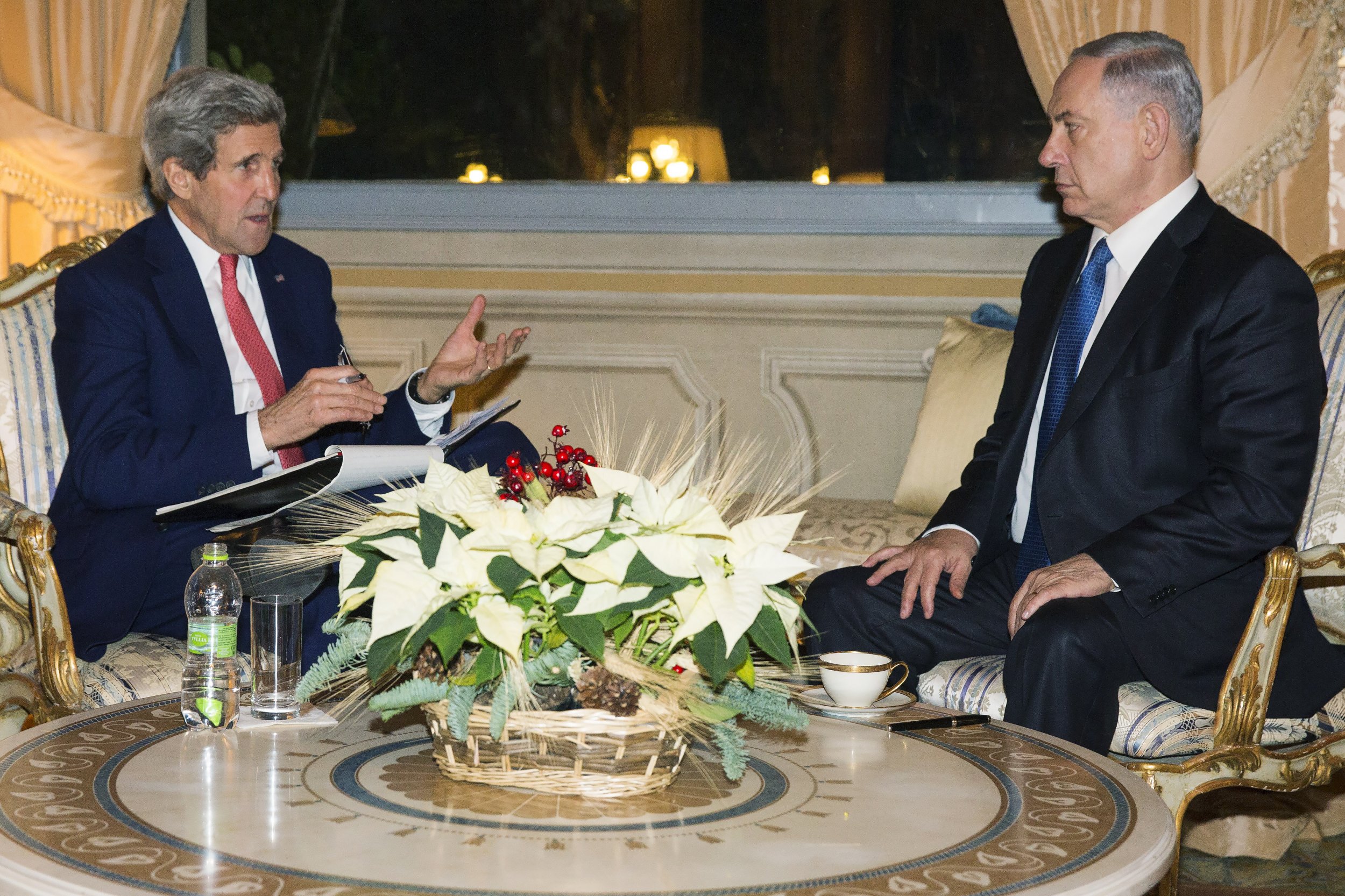 A top Russian diplomat said on Tuesday that the United States is preparing a resolution at the United Nations Security Council that it hopes will avert an immediate diplomatic showdown over the Israeli-Palestinian conflict and restart the peace process.
"We have the U.S. text at our disposal," Russian Deputy Foreign Minister, Gennady Gatilov, told reporters in Moscow. "That the Americans have proposed their own text is a sure sign they proceed from the understanding that some [Security Council] resolution is necessary."
American officials at the U.N. declined to comment on Gatilov's remarks. But speaking in London on Tuesday, U.S. Secretary of State John Kerry told reporters that Washington has made "no determination about language, approaches specific resolutions, any of that."
If true, the move may mark a significant policy shift. Like Israel, the U.S., has long opposed any U.N. resolution that tries to put concrete parameters on ending the decades-old conflict. But the alleged U.S. proposal may be part of its attempt to push back against a tide of other initiatives.
For months, Palestinian leaders have been saying they would present a resolution to end the Israeli presence in the West Bank within two years. And some Palestinian officials have said the matter could be put to a vote as early as Wednesday.
It remains unclear if the Palestinians will in fact press for the vote so soon. Two U.N. diplomats, who asked for anonymity because they weren't authorized to speak on the matter, said it was unlikely. The Security Council has scheduled three sessions for Wednesday, and none pertain to the Palestinian plan.
In the past, the U.S. has vetoed a variety of Security Council resolutions on the Israeli-Palestinian conflict, and if the Palestinian proposal comes to a vote this week, many expect the U.S. to follow a similar course. But a veto this time around would not only anger Palestinians, it would also upset America's attempt to showcase cooperative diplomacy at a time when the U.S. is presenting Russia's policies on Ukraine and Syria as obstructionist.
"There is a perception [that] we have never supported any U.N. action related to Israel, and that is not true," said State Department Spokeswoman Jen Psaki. "We have supported a range of actions in the past. What we haven't supported is steps that are unilateral actions that predetermine the outcome of negotiations."
Yet if the Palestinians do move forward with their proposal on Wednesday, the U.S. may not have to veto it. Several diplomats who spoke on the condition of anonymity because they also weren't authorized to speak to the press said that the plan was unlikely to receive enough support by the council's members to even come to a vote.
Gatilov's statement capped off a whirlwind week of diplomacy as Kerry met with a host of world leaders about various ways to jumpstart a negotiated solution to the Middle East conflict.
Behind the scenes, France also floated a plan to ensure that the U.N. sets up a framework for renewing negotiations. The French proposal would set a timetable of 24 months to finalize a two-state solution between Israelis and Palestinians.
The American plan, Gatilov said, is a response to the French proposal. Kerry has been trying to convince all sides to wait until after the Israeli national election, scheduled for March 17, before presenting any resolution.