Russia Hires 'War Mobilization Specialists' After Denying It'll Declare War
Russian authorities have disputed reports that they will soon officially declare war on Ukraine, even though government institutions across the country are recruiting staff for "wartime mobilization specialists."
A search by Newsweek on a local recruiting website found more than a dozen job adverts hiring recruits in mobilization training and work in wartime.
The development was first reported by The Moscow Times, an independent online newspaper based in Moscow.
It comes amid growing speculation that Russian President Vladimir Putin will announce a mass mobilization on Russia's May 9 Victory Day—a move that could see hundreds of thousands recruited into the army.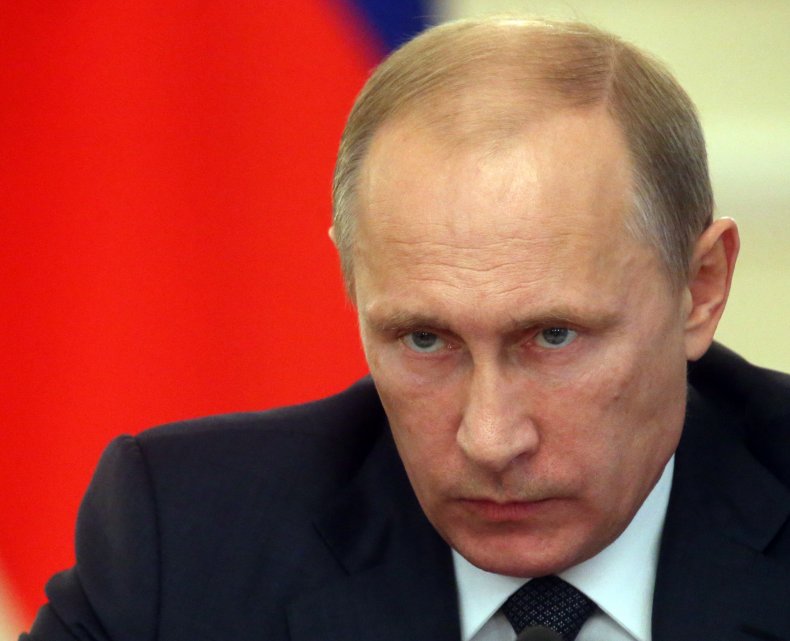 The invasion has dragged on for almost 80 days, with Russian forces still unable to achieve most of their strategic objectives.
The invaders have sustained serious casualties—the Ukrainians claim almost 25,000 enemies killed, with U.S. estimates slightly lower. Russia is also currently ramping up its offensive in Mariupol as part of efforts to take the port city and the Azovstal steel plant.
Multiple job adverts referencing "mobilization training" have been posted on the HeadHunter website in recent weeks.
One advert for the Department of Internal Affairs in the north-western district of Moscow, posted on April 29, states that applicants would be required to carry out a range of tasks, including developing and adjusting "mobilization planning documents," and implementing "special decisions of federal executive bodies in terms of mobilization readiness and mobilization training."
Another job posting for a "security department employee" for a Moscow federal tax service states that the applicant will be responsible for "mobilization preparation" related to wartime activities and in martial law and a state of emergency.
A civil defense specialist with the Russian Post would be required to organize mobilization training and civil defense activities in separate subdivisions of Moscow's Federal Border Service.
Meanwhile, another posting in Russia's capital is recruiting a "mobilization work specialist." The job specification requires the applicant to "organize mobilization training with public authorities, military commissariats, and higher organizations, and to carry out measures to transfer production to "work in wartime conditions when receiving warning signals."
Russia's Federal Service for Supervision of Natural Resources is recruiting a "specialist in working with state secrets" who would be in charge of booking "mobilization training" for all office employees. That advert was posted on April 21.
Moscow's Rostekhnadzor—the state body that licenses nuclear facilities, issues equipment permits, and regulates the safety of nuclear energy use—is also looking for an employee who will be able to conduct mobilization training, civil defense and emergency situations.
It comes amid growing concerns that Putin will officially declare war on Ukraine on Victory Day—an annual Russian commemoration of the end of World War II on May 9—per analysis by U.K. defense officials, who said earlier this month that he "likely desires to demonstrate significant" military success ahead of the holiday.
Declaring all-out war on Ukraine would allow Putin under Russian law to draft conscripts and mobilize reserve forces. Russia has never declared a full mobilization before.
The Kremlin on Wednesday pushed back against the speculation, saying there is "no chance of that. It's nonsense," according to Kremlin spokesman Dmitry Peskov.
"It is not true," he added.
Newsweek has contacted Russia's Ministry of Foreign Affairs for comment.