Russia Holds 'Biggest Tank Drill In 30 Years' In Border Region, Says Military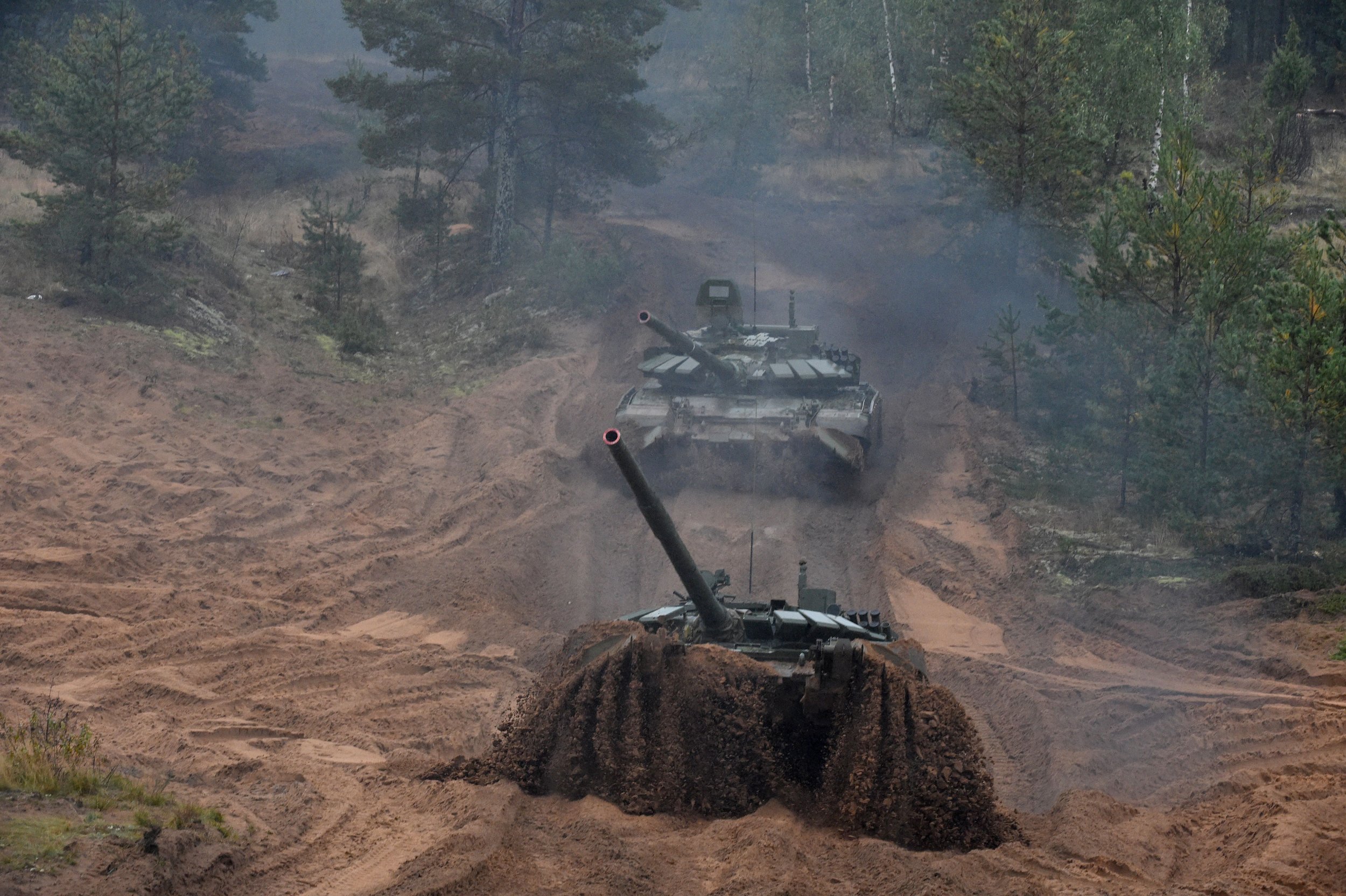 Russia's military says it has carried out its biggest tank drill since the end of the Cold War in the Chelyabinsk region bordering Kazakhstan, state news agency Itar-Tass reported on Tuesday.
Around 3,000 soldiers and 250 T-72 tanks descended on the training range beneath the southern slopes of the Ural mountains in a team-based combat exercise, Russia's Central Military District announced.
According to the district's spokesman, Yaroslav Roshtupkin, the 90th tank division's commanders devised the drill, splitting the two regiments of the unit into teams, competing with one another.
"This was the largest exercise of tank troops in the last 30 years," Roshtupkin said, noting that Russian forces used a total of 800 pieces of military equipment during the drill, which concluded with live tank fire.
The drill also involved self-propelled howitzer guns and Grad multiple rocket launching systems, both intended to provide cover fire for tank advances.
The size of the drill, although involving roughly the same number of tanks that Russia's joint drill with Belarus last month did according to Moscow's own estimates, is part of a persistent trend in the Russian armed forces, Lilit Gevorgyan, senior economist at IHS Global Insight, tells Newsweek.
"Prior to the latest drill there have been a number of similar exercises, also including the military from a few other former Soviet states," she says. "With the Russian military force overhaul in full swing these drills have become larger, aiming to test and improve both offensive and defensive capabilities. The ultimate objective is to have a modern combat ready force to use as an extension of the Russian diplomacy."
The 90th Guard's Tank Division is a revival of Russia's highly decorated World War II unit bearing a similar name and carrying two Soviet Red Flag awards for bravery on the battlefield after retaking Kursk from Nazi troops and pushing well into modern-day Belarus.
The Kremlin announced the formation of a tank division in the Central Military District last year, giving it the name of the then-retired 90th. Similarly Russia has refurbished the lauded 1st Guard's Tank army—the unit that bombarded its way into Berlin during World War II—north of Moscow.
The Russian armed forces are in the process of also introducing a new main battle tank into the mix over the course of the next few years. The first delivery of the T-14 Armata, whose maker has boasted its armor is impenetrable by current anti-tank arms, will be no sooner than 2019.
The Moscow-based Carnegie Center's review of Russian military upgrades last year noted that that the new tank could indeed boast some upgrades on its Western equivalents. But it also noted that this is partly because Russia continues to develop tank technology, while Western militaries consider them outdated.