2018 FIFA World Cup: BBC Documentary to Reveal Extent of Russian Hooligan Threat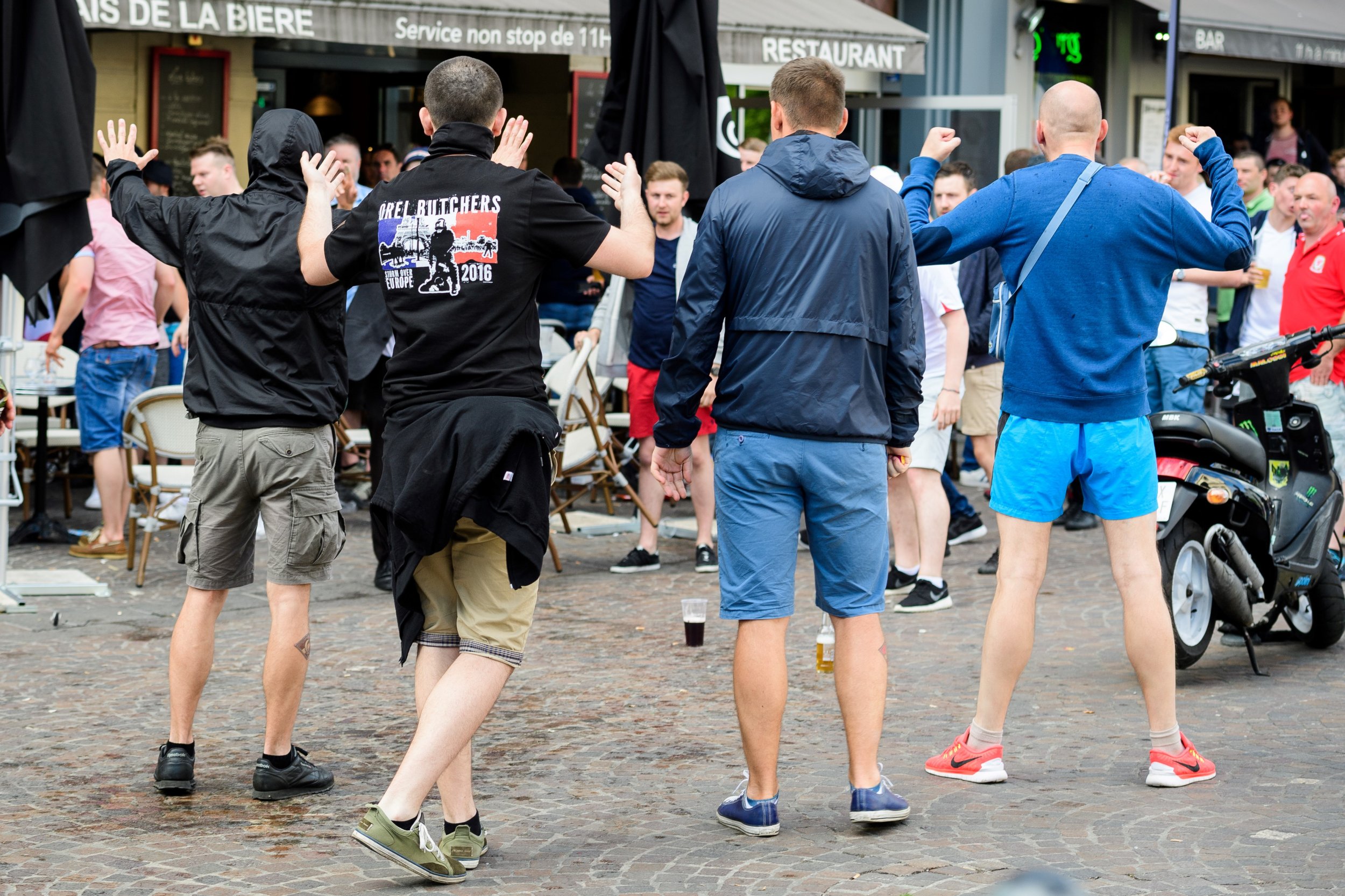 English football supporters can expect a "festival of violence" at the FIFA 2018 World Cup in Russia, according to a documentary set to be released by the BBC.
Running battles between English and Russian supporters dominated the build-up and aftermath to the countries' meeting at UEFA Euro 2016 last June. Around 150 Russian hooligans, known as "Ultras," were reported by the Daily Telegraph to have traveled to Marseille, France, on June 11, for the express purpose of engaging in hooliganism.
Marseille prosecutors said the group was "well prepared for ultra-rapid, ultra-violent action," with UEFA, European football's governing body, threatening England and Russia with expulsion from the tournament if the violence continued.
The BBC documentary "Russia's Hooligan Army," which will air on Thursday evening, features threats from Russian "firms" or hooligan gangs towards English supporters, the Guardian reports.
"They can come over and we'll see. Somebody will obviously try to do something, that is like 100 per cent—100 per cent guaranteed," says one prominent Russian hooligan who goes by the name "Denis."
FARE (Football Against Racism in Europe), UEFA and FIFA's monitoring organization, announced last July that Russian fans planned to cause "significant fear" at the 2018 World Cup.
The BBC reported Thursday morning that FIFA president Gianni Infantino said he was "not at all concerned" by the prospect of football violence at world football's showpiece event.