Russia, India Veto U.N. Resolution on Climate-Related Security Dangers
India and Russia voted against a United Nations Security Council resolution that would have included the security dangers of climate change in its decision-making.
Twelve of the council's 15 member nations voted in favor of the measure, while China abstained. According to the U.N.'s website, the security council's responsibility is to take the lead "in determining the existence of a threat to the peace or act of aggression."
Backed by Ireland and Niger, the proposition would have named climate change as a danger to international security, calling for "incorporating information on the security implications of climate change" so the council could "pay due regard to any root causes of conflict or risk multipliers."
It also would have called for U.N. Secretary-General António Guterres to report on how to mitigate climate-related security risks, making them "a central component" of future strategies to prevent conflict.
Russian and Indian officials argued that climate issues should stay in designated U.N. groups like the Framework Convention on Climate Change. Russia holds veto power due to its status as one of the five permanent members of the council.
The officials also mentioned not wanting to rock the boat after November's U.N. climate talks in Glasgow ended with changing language requiring several countries to "phase down" coal energy rather than "phase out," a decision many other nations said was too weak.
While past council resolutions have mentioned the strong effects of climate change in certain regions of the world, this would have been the first solely dedicated to the topic.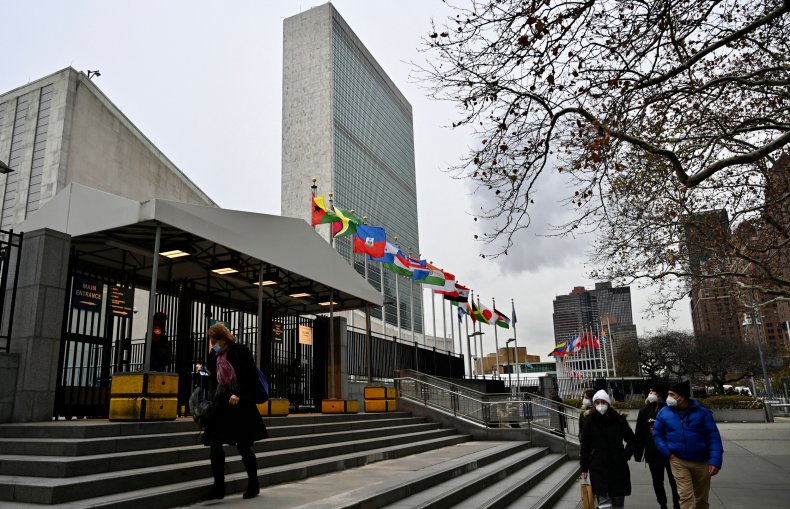 "Positioning climate change as a threat to international security diverts the attention of the council from genuine, deep-rooted reasons of conflict in the countries on the council's agenda," Russian Ambassador Vassily Nebenzia said, adding that the resolution would turn "a scientific and economic issue into a politicized question" and give the council a pretext to intervene in virtually any country on the planet.
The measure's supporters said it represented a modest and reasonable step to take on an issue of existential importance.
"Today was an opportunity for the council to recognize, for the first time, the reality of the world that we are living in and that climate change is increasing insecurity and instability," Irish Ambassador Geraldine Byrne Nason said. "Instead, we have missed the opportunity of action, and we look away from the realities of the world that we are living in."
Niger's Ambassador Abdou Abarry added: "The force of the veto can block the approval of a text, but it cannot hide our reality."
The Associated Press contributed to this report.