Russia Invaded, Occupied and May Have Killed One of Its Citizens, But This Tiny Country Still Wants to Talk to Moscow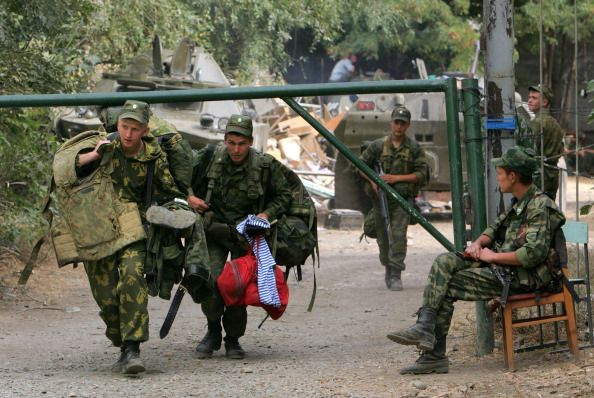 On Friday, a small European country that Russia invaded 10 years ago declared that it would like to mark the anniversary of its ongoing occupation by repairing diplomatic ties with Moscow.
"Today, we are facing a choice: meet this anniversary with mutual accusations and harsh statements, for which there certainly has been no lack throughout these years, or take sensible steps, even small, to lead our relations out of this vicious circle," Georgian Prime Minister Giorgi Kvirikashvili said in a statement.
Georgia is a small, mountainous country with around 4 million inhabitants that lies south of Russia bordering the Black Sea. Once part of the Soviet Union, the country gained independence in 1991 as the communist bloc crumbled. But in August 2008, Russian tanks rolled into Georgia and began heading for the capital.
The conflict, which lasted around five days and caused George W. Bush, then U.S. president, to round up his diplomatic heavyweights, was sparked by a dispute over two separatist regions in Georgia that Russia supports: Abkhazia and South Ossetia.
Both of these tiny regions claim to be independent nations, although few countries aside from Russia formally recognize them. Because these breakaway regions lack resources of their own, Russian troops occupy the territories and help bolster the de facto borders. Georgia's government estimates that around 20 percent of its country is occupied by Russia and its proxies.
The presence of Russian troops on its territory has made it virtually impossible for Georgia to join NATO, despite the fact that the country's military actively contributes to NATO operations. In other words, Russia's presence in Georgia works to stave off what Moscow views as NATO's encroachment near its borders.
During a visit to Abkhazia in August, Russian President Vladimir Putin highlighted his country's "special relationship" with the region and pledged to continue to safeguard and protect its independence.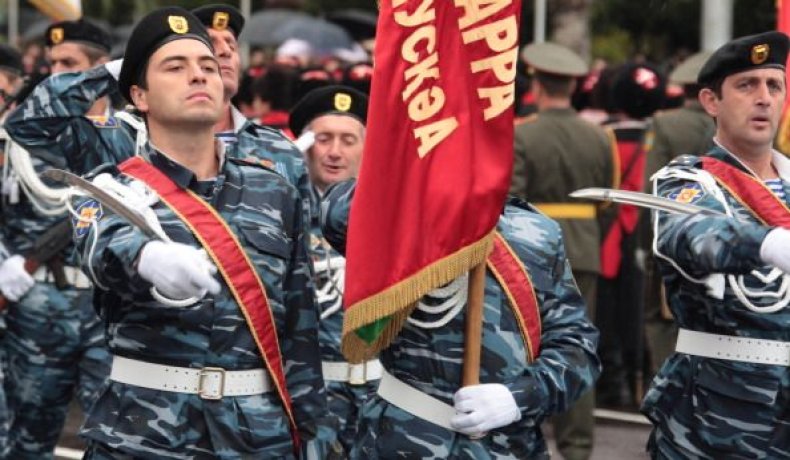 Nevertheless, negotiations between Georgia, Russia and other international actors, including the United States and the European Union, have been dragging on for years. The talks take place in Geneva, Switzerland, and aim to hash out the details of logistical issues like the movement of people and goods and water supply. They frequently end, however, without much meaningful progress.
Now, Georgia appears poised to put the past behind it and continue forward regardless of the setbacks. That is despite the fact that a Georgian citizen, a man named Archil Tatunashvili, was killed in late February while being held in detention in one of the Russian-protected separatist regions. No official explanation was given for his death.
"We express our condolences to Mr. Tatunashvili's family and call on the responsible persons, including Russian officials exercising de facto control over Georgia's South Ossetia region, to provide the Georgian government with a full accounting of the circumstances of this tragic incident," the Georgian embassy in Washington said in a statement on February 26.
On Friday, Kvirikashvili said he is personally committed to the Geneva process.
"We are also ready for a direct dialogue with the Abkhazians and the Ossetians, and a genuinely constructive approach from the Russian side would be welcome in this context. With political will in place, we believe it feasible to take other sensible steps as well," he said.