Twelve Russian intelligence officers have been indicted and accused of interfering in the 2016 presidential election.
The announcement was made on Friday by Deputy Attorney General Rod Rosenstein, who said the Russians hacked the Democratic National Committee and the Hillary Clinton presidential campaign. During a press conference Friday, Rosenstein said that there were two units of foul play, one responsible for stealing information and another responsible for leaking that information to the public.
The supsects worked together as part of the Russian GRU military intelligence agency to "hack into computers, steal documents, and release those documents with the intent to interfere with the election," Rosenstein added. The hackers were able to do so by creating fake online personas, including DC Leaks and Guccifer 2.0.
Rosenstein said that to hide the fact that they were Russian, the hackers used computers from around the world and "corresponded with several Americans during the course of the conspiracy through the internet." He made it clear, however, that the Americans were unaware that they were corresponding with Russian intelligence officers.
"There is no allegation in this indictment that any American citizen committed a crime. There is no allegation that the conspiracy changed the vote count or affected any election result," Rosenstein told reporters at the Justice Department in Washington. He added that he had briefed President Donald Trump about these allegations earlier this week.
The intelligence officers not only targeted politicians and campaigns but also stole information about 500,00 voters from a state election board website. They also hacked into computers of a company that verifies voter registration information.
In response to much of the partisan rhetoric surrounding the investigation, Rosenstein said that when investigating foreign interference in U.S. elections, it is important to do so without "thinking politically, as Republicans or Democrats" and instead think "patriotically as Americans." To demonstrate this, throughout the press conference Rosenstein refused to name the Clinton campaign by name and instead used the phrase "U.S. presidential campaign."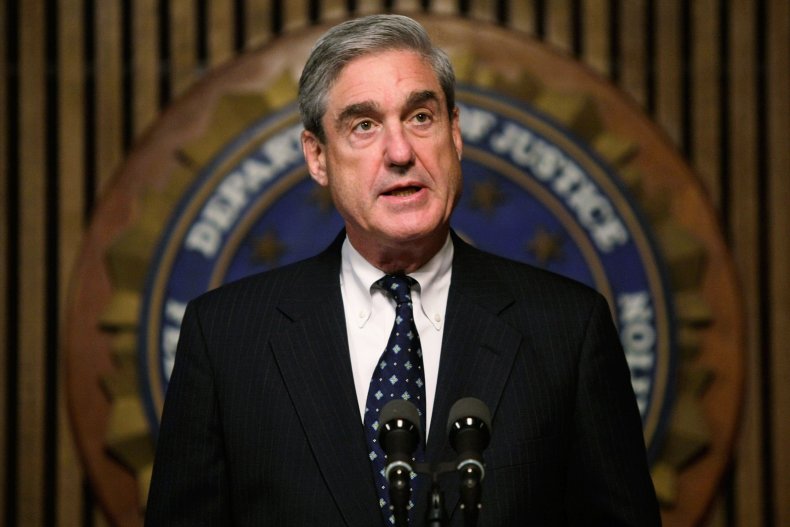 According to the indictment, these 12 Russians began interference as early as March 2016 by hacking the emails of volunteers and employees working on Clinton's campaign.
The indictments are a part of Robert Mueller's ongoing special counsel investigation into Russia's interference in the 2016 presidential campaign. Russia has repeatedly denied that its government played any role in the hacks that occurred before Trump's shock win over Clinton.
The 12 indictments were filed just days before President Trump is set to meet with Russian leader Vladimir Putin in Helsinki on July 16. President Trump was in the United Kingdom visiting Queen Elizabeth II when news of the indictments broke.
Trump has repeatedly called the investigation a "witch hunt" and his lawyer has called for it to be shut down.
Before today's charges, Mueller had indicted 20 people since the investigation began in May 2017. Fourteen of those charges had been brought against Russians, though many of them are not expected to be tried.