Russia Investigation: Donald Trump May Have Known Michael Cohen Lied to Congress About Moscow Deal, Lawyers Say
Lawyers suggested that Donald Trump might have been aware that his longtime fixer Michael Cohen planned to lie to Congress about efforts to establish a Trump Tower in Moscow.
On Thursday, Cohen admitted that he had lied to Congress about the timeline of efforts to launch the Moscow project. During congressional testimony in September, he said he had abandoned the project in January 2016 after he failed to receive a response from a Kremlin spokesman. He now admits that he had continued to lobby for the project until June of that year.
In a sentencing document submitted Friday, Cohen's lawyers noted that their client was in "close and regular contact" with Trump's lawyers in the lead up to his congressional testimony, a statement that raises questions about whether Trump knew that Cohen would lie.
Cohen was aware that Trump had repeatedly denied having any political or business ties to Russia, and he knew that Trump wanted to create the impression that all contact between the Trump Organization and Russia had stopped in time for the Iowa caucuses in February 2016, according to the sentencing document.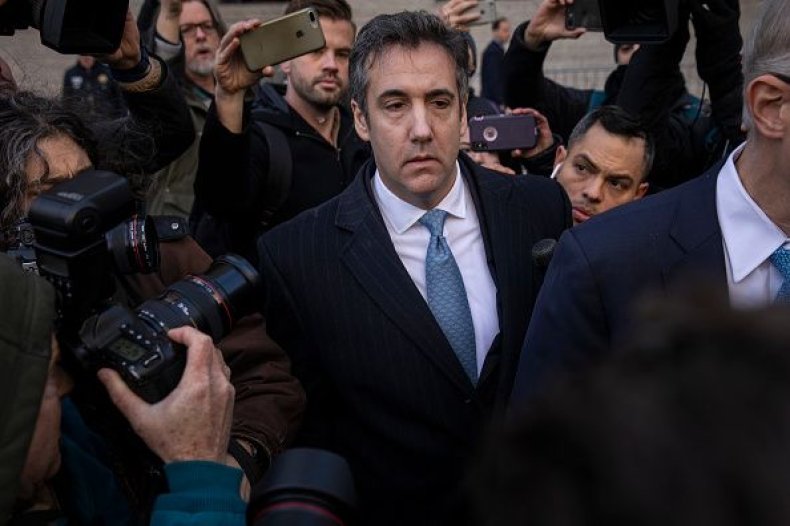 President Trump is referred to as Client 1 throughout the court document.
"In fact, Michael had a lengthy substantive conversation with the personal assistant to a Kremlin official following his outreach in January 2016, engaged in additional communications concerning the project as late as June 2016, and kept Client-1 apprised of these communications," the document reads. "He and Client-1 also discussed possible travel to Russia in the summer of 2016, and Michael took steps to clear dates for such travel."
Cohen's lawyers admit that he lied to Congress in order to hide Trump's efforts to pursue the Moscow real estate deal during his campaign for president, but they claim that Cohen did not discuss the issue in detail with Trump Organization executives.
Cohen is now cooperating with Special Counsel Robert Mueller, who is investigating whether members of the Trump campaign collaborated with Russia to influence the outcome of the 2016 presidential elections. Cohen has worked with the President for decades and is expected to have insider knowledge about a number of issues of interest to the team leading the Russia investigation.
He has already participated in seven meetings with the Special Counsel, according to court documents.
Cohen worked for the Trump Organization for over a decade before becoming the President's personal lawyer in 2017. In August, he pleaded guilty to eight felonies, including five counts of tax evasion, one count of bank fraud and two counts of campaign finance violations involving hush money paid to women who said they had affairs with Trump. Cohen implicated the president during his guilty plea, claiming that he had paid the women hush money at Trump's behest.