As Russia Investigation Escalates, Twitter Unveils New Ad Transparency Center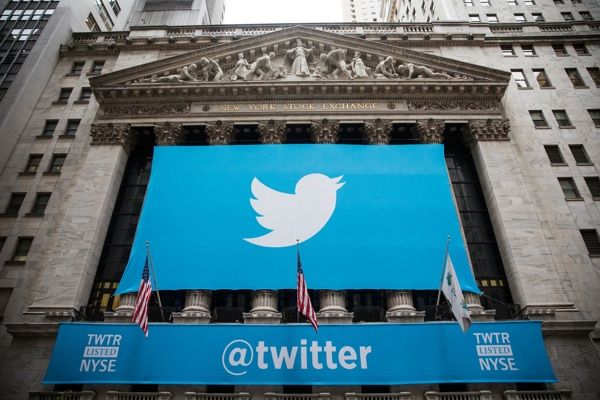 Twitter announced on Tuesday the launch of an "ad transparency center," which will allow users to view every ad running on the social media platform, how long it has been promoted, how much it has been spent on it and any additional information about the organization purchasing it.
The new center will allow users to see ads being targeted at them and can report inappropriate advertising or provide negative feedback, Twitter said. Such feedback will allow the company to remove ads and show more relevant ones on a users' timeline.
Twitter's response occurs while legislators are mulling stricter rules for online political advertising, as part of the investigation into Russia's interference in U.S. elections, Politico reported.
A bipartisan bill, called the Honest Ads Act, was introduced on Thursday by Republican Senator John McCain of Arizona and Democratic Senators Mark Warner of Virginia and Amy Klobuchar of Minnesota. The bill seeks to avoid foreign influence in future elections while imposing regulations on social platforms, websites and other online communities with more than 50 million unique visitors per month.
"In 2006, Russians bought online political ads designed to influence our election and divide Americans," Klobuchar said in an online statement. "The content and purchaser(s) of those online advertisements are a mystery to the public because of outdated laws that have failed to keep up with evolving technology."
Twitter also addressed the proposed bill and announced that the center will be launched in the U.S. first and then globally in the coming weeks. "We thank these members and others for their foresight in drawing attention to these issues as well as Chairman [Will] Hurd (R-TX) for holding a public hearing today on political advertising laws and regulations to facilitate a thoughtful discussion on disclosure policy," Twitter said on its blog.
The company also addressed "issue-based ads" since not every political advertisement supports a particular candidate. Even though there is no current definition of "issue-based" ads in the industry, Twitter pledged "to work with our peer companies, other industry leaders, policymakers and ad partners to clearly define them quickly."
According to Politico, lawmakers are ramping up pressure on other online powerhouses such as Google and Facebook, since these companies found that Russia-sponsored accounts distributed ads and content in order to influence the U.S. elections last year. The ads were meant to ignite racial and social tensions instead of endorsing a candidate, Politico added.
In fact, Facebook announced the hiring of 1,000 more people to its global ads review team in 2018, while implementing changes to its advertising systems to halt abuse and election interference, website TechCrunch reported.
On September 18, special counsel Robert Mueller collected information from Facebook regarding Russian advertising purchases on its platform, as part of an investigation into Russia interference. Two weeks prior to this, Facebook conducted an internal investigation that found $100,000 in ad spending by fake accounts and pages, USA Today reported.