Russia Investigation Suspect Paul Manafort Just Followed Michael Flynn and Registered as a Foreign Agent. What Does That Mean?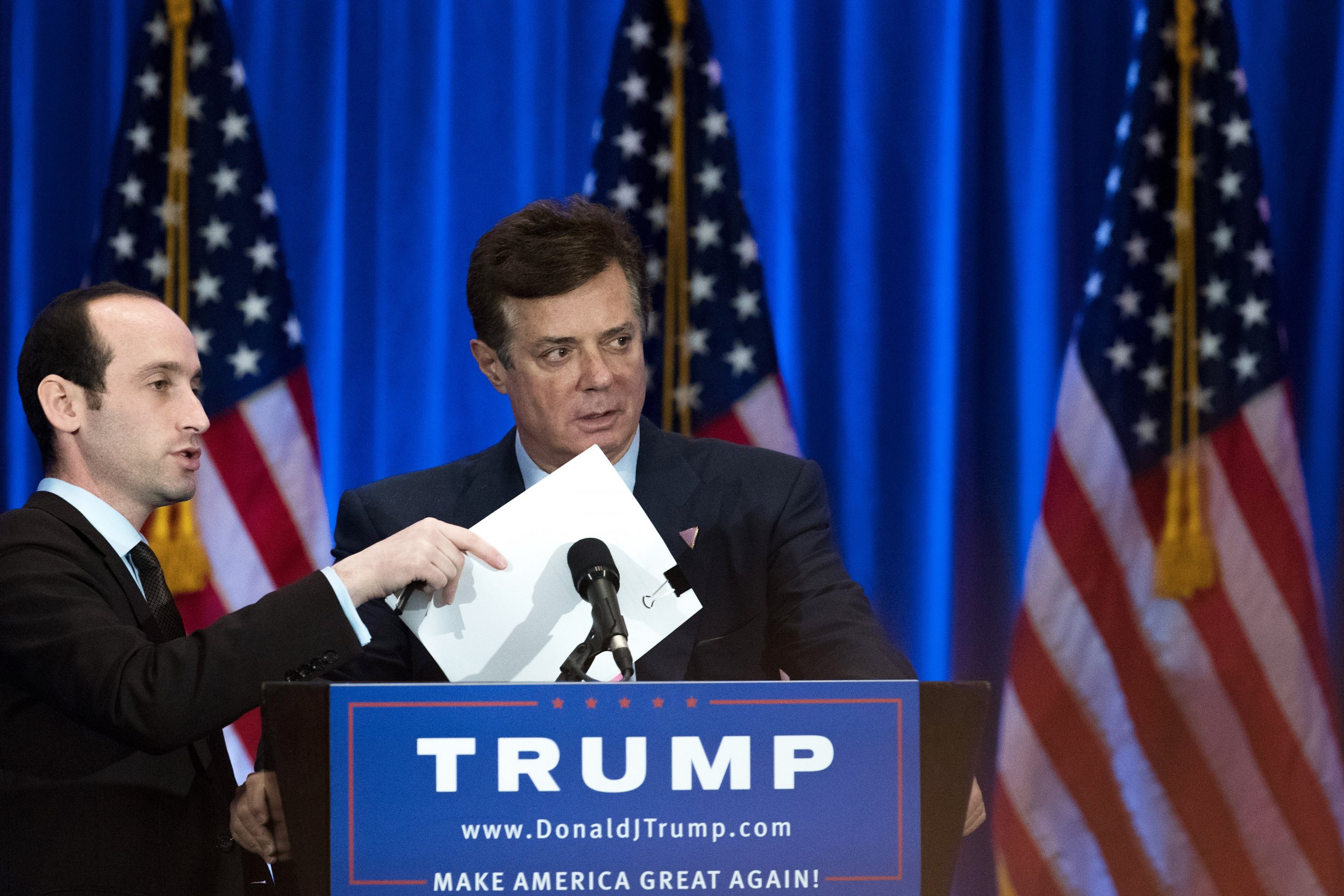 A consulting company headed by Paul Manafort, the former chairman of President Donald Trump's campaign team, registered as a foreign agent Tuesday, three years after it completed its work on behalf of a Ukrainian political party, the Washington Post reported.
The filing revealed that Manafort's firm, DMP International, received $17.1 million between 2012 and 2014 from the Party of Regions, the pro-Russian former ruling party in Ukraine. Manafort resigned as the director of Trump's campaign in August 2016 when allegations that he had received undisclosed cash payments for his work in Ukraine began to surface.
The retroactive disclosure by Manafort's firm, DMP International, was made under the Foreign Agents Registration Act (FARA). The law was passed in 1938 to combat Nazi propagandists in the United States and some 6,000 companies and individuals have declared themselves to be foreign agents under the Act since it was established, though many are no longer active.
So what does it mean to be a foreign agent in the United States?
What is a foreign agent?
As defined by FARA, a foreign agent is any person who acts on behalf of a "foreign principal" in a political manner in the United States. To break that down: A foreign principal can mean a foreign government or political party; or just simply an individual or company based outside the U.S.
To be classified as a foreign agent under FARA, the person must be engaged in political or quasi-political activities on behalf of the foreign principal. So, for example, the Act was passed just before the outbreak of World War II as U.S. lawmakers were concerned about Nazi propagandists working on behalf of the regime in Germany to influence Washington's view of the country.
The purpose of FARA is to ensure that "the U.S. government and the people of the United States are informed of the source of information (propaganda) and the identity of persons attempting to influence U.S. public opinion, policy, and laws," according to the Department of Justice.
Why did Manafort register?
Manafort's firm registered as a foreign agent under FARA because it worked on behalf of a foreign political party. The 87-page filing claimed that, while DMP International's main work was on domestic Ukrainian politics, Manafort's firm also worked "to advance the goal of greater political and economic integration between Ukraine and the West," the AP reported. The Party of Regions was at the time led by Viktor Yanukovych, who was elected president of Ukraine in 2010 but fled to Russia in 2014 after mass protests against his rule.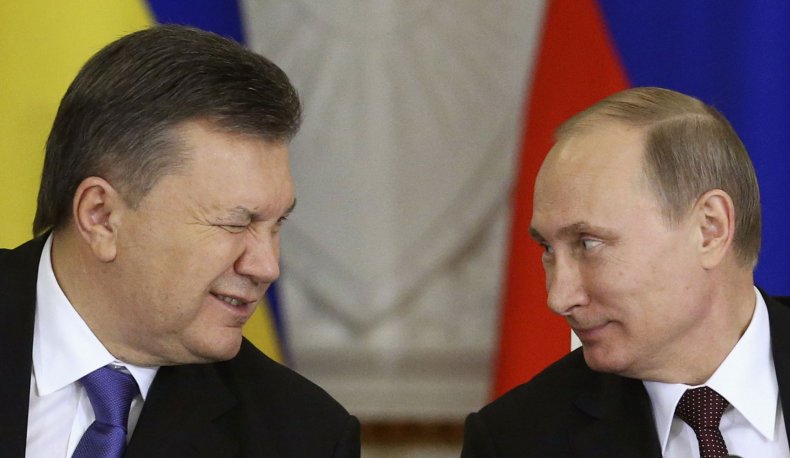 It should be noted that FARA does not proscribe anyone from acting on behalf of foreign principals: In other words, Manafort and his firm did not do anything illegal under the Act by advocating on the Ukrainian party's behalf. Rather, FARA simply requires that foreign agents register with the Department of Justice (DOJ) and disclose their activities—including income from and expenditure on behalf of their foreign principals. A separate U.S. statute, however, does prohibit public officials from acting as foreign agents, but since Manafort left before Trump was elected, it seems unlikely that he would qualify as a public official, according to the respected legal blog Just Security.
Will Manafort get in trouble for registering so late?
It seems unlikely. FARA does stipulate that foreign agents register with the DOJ within 10 days of agreeing to work for a foreign entity, and to also provide six-monthly updates on its activities. But the law only carries civil and criminal penalties in two cases:
Where an individual or company has willfully failed to register as a foreign agent;
Where an individual or company has made a false statement or omission of fact in connection with their registration.
It would seem difficult to prove willfulness as opposed to simple negligence as Manafort's reason for not registering earlier. Criminal charges for FARA are usually reserved for those who have damaged U.S. foreign policy interests and are generally lumped in with other charges, like espionage, the Washington Post reported.
What about Michael Flynn?
Manafort is not the first person associated with Trump to have filed as a foreign agent. A month after President Trump fired him as national security adviser for withholding details of his communications with Russia's ambassador to the U.S., Flynn filed papers that acknowledged that he had worked on behalf of the Turkish government during the presidential campaign. Flynn received $500,000 from Inovo, a firm run by a Turkish-American businessman with ties to leaders in Turkey. The White House denied that it knew that Flynn would have to register as a foreign agent when he was hired by Trump, despite reports that Flynn's personal lawyer had contacted attorneys in the Trump transition team ahead of the presidential inauguration.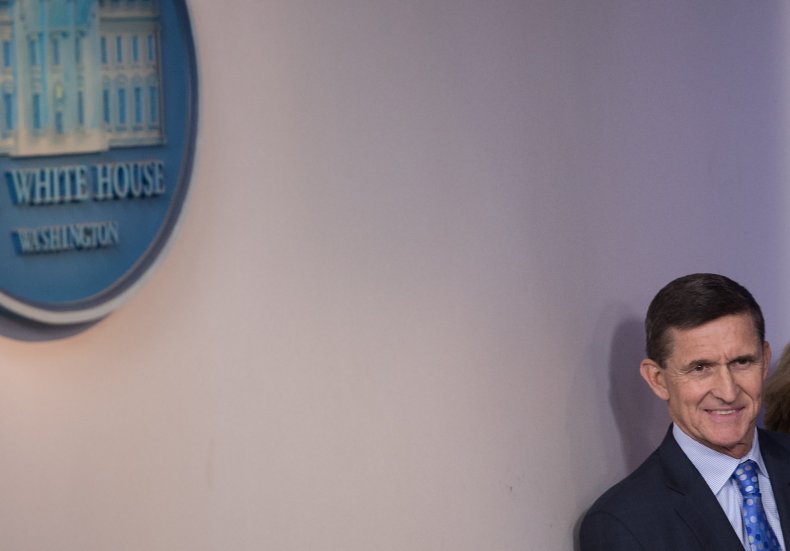 Does this impact the Russia investigation?
Robert Mueller, the special counsel appointed in May to head up the investigation into possible ties between Trump's campaign and the Russian government, has taken over a criminal investigation into Manafort over the alleged misuse of Ukrainian government funds, the AP reported earlier this month. The Manafort investigation was opened by the DOJ before the 2016 election, but the fact that Mueller has taken over it suggests that Manafort's case will be looked at in the wider context of the Russia probe.
Manafort's declaration as a foreign agent would not seem to have a direct bearing on the Russia investigation. But it can only add to mounting questions over the people Trump has surrounded himself with.