Did Russia Help Trump Win the Primary? Marco Rubio Deliberately 'Sidelined,' Senate Investigation Told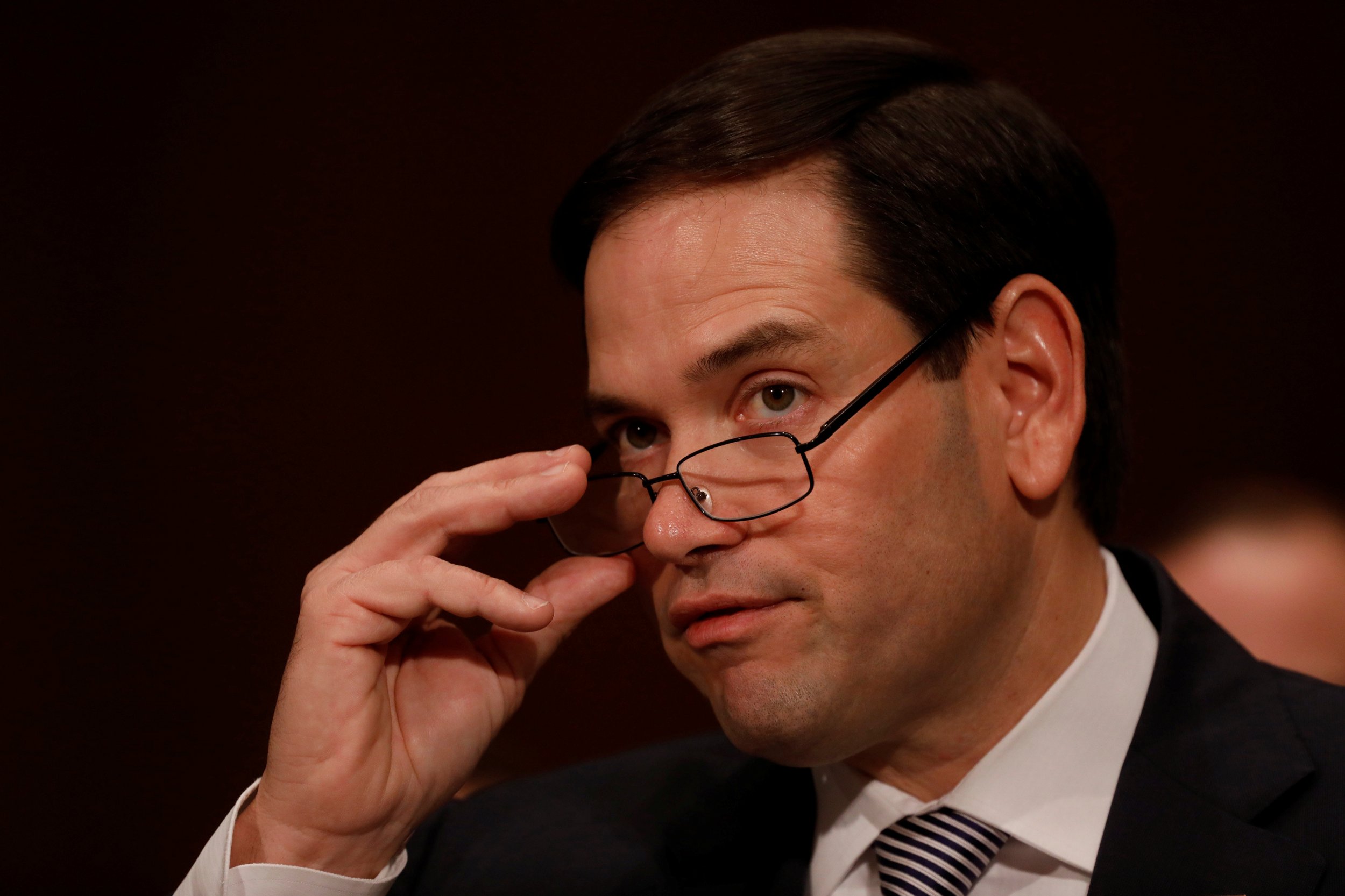 Russia not only worked to help President Donald Trump win the presidential election over Hillary Clinton last November, it also aided his victory in the Republican primary, the Senate Intelligence Committee investigating the allegations of Kremlin meddling was told Thursday.
Clinton Watts, a senior fellow at the Center for Cyber and Homeland Security at The George Washington University, told the investigation that Russia worked to undermine the campaigns of both Republican and Democratic candidates who held less favorable views toward Russia, including Florida Sen. Marco Rubio.
"Russia's overt media outlets and covert trolls sought to sideline opponents on both sides of the political spectrum with adversarial views toward the Kremlin," Watts said. "They were in full swing during both the Republican and Democratic primary seasons and may have helped sink the hopes of candidates more hostile to Russian interests, long before the field narrowed.
"Senator Rubio, in my opinion, you anecdotally suffered from these measures."
Rubio was at one time seen as the front-runner for the Republican nomination but his campaign struggled under a flurry of attacks from Trump. He suspended his campaign in March.
Upon hearing that he may also have been the target of attacks from Russia, Rubio looked taken aback.
Continued controversy has surrounded a House Intelligence Committee's investigation into Russia's attempt to influence the election, thanks to the statements and actions of its Republican Chairman Devin Nunes. As a result, much attention has focused on the inquiry in the Senate, something which was acknowledged in a joint press conference Wednesday between the leading Republican and Democrat in the Committee.
"This investigation's scope will go wherever the intelligence leads," said Republican Chairman Richard M. Burr, a supporter of Trump during the campaign, during Wednesday's news conference. "We know that our challenge is to answer that question for the American people."