Russia Invites Donald Trump to Crimea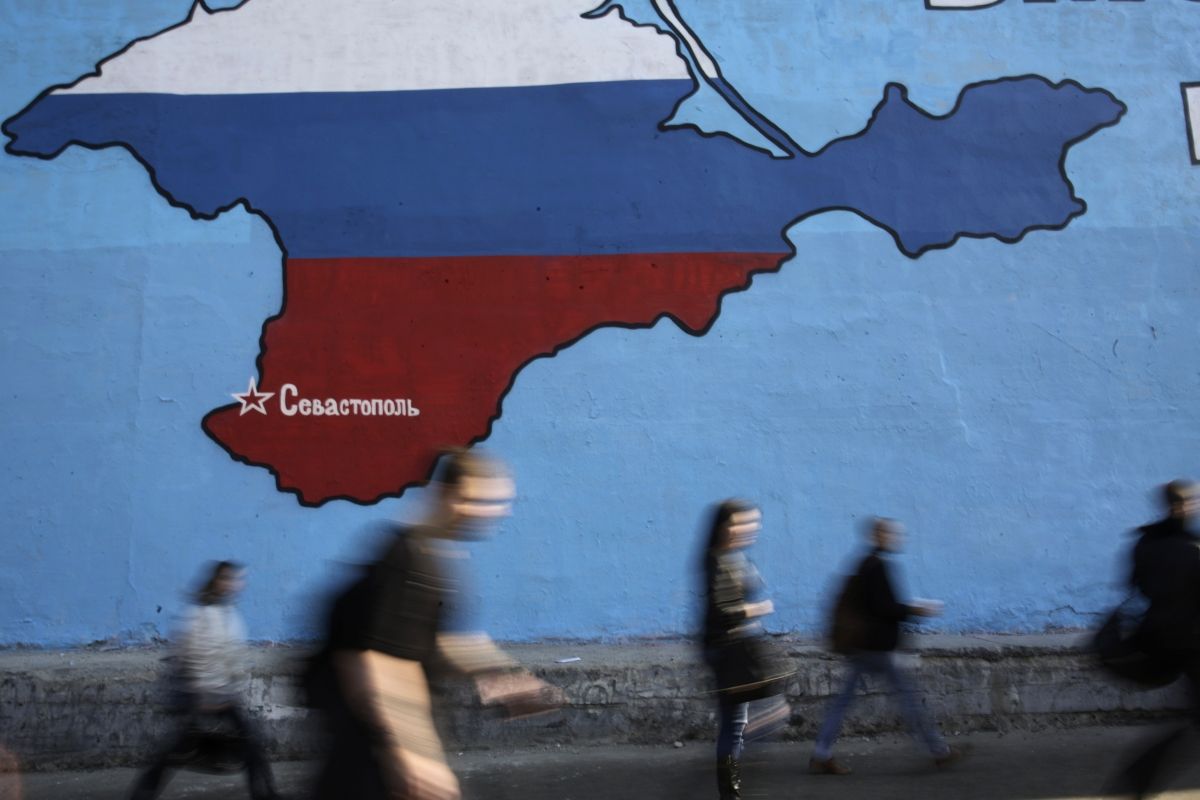 The Russian-backed government of Crimea has welcomed U.S. presidential hopeful Donald Trump, after he was cited saying he was open to discussing the territory's contested status.
Trump has received some praise from the Kremlin and has in turn said he would seek to end the rift between the U.S. and Russia. When asked if Trump would consider recognizing Crimea as a Russian territory, which Moscow has claimed it is, since its annexation from Ukraine in 2014, Trump reportedly responded "we would be looking at that."
So far the U.S. has strongly supported Kiev's claim that Crimea is still Ukrainian territory—a claim supported by the EU and U.N. The territory is ruled de facto by Russia; however, Ukraine also maintains a local government in exile.
The Russian government in Crimea took reports of Trump's comments to heart, with Deputy Prime Minister Mikhail Sheremet telling state news agency RIA Novosti that he hoped Trump's attitude would not change should he be elected.
"We would like to hear the statement of a President Trump," Sheremet said. "So far these statements are still campaign slogans, but we are hoping for good sense."
When asked if they would nonetheless like to see Trump visit Crimea, Sheremet was welcoming.
"We have never rejected the old saying that it is better to see something once, than hear about it many times. The West talks about Crimea a lot. We would be happy to see absolutely any friends arrive here on holiday and see that we are living in peace, harmony and prosperity."
Crimea is primarily Russian-speaking but has been part of modern Ukraine since the collapse of the Soviet Union, having also been part of Communist Ukraine within the union. While the 2014 snap referendum on whether or not to join Russia came in favor of joining, it was not recognized by Ukraine or the U.N. and its legality is highly contentious due to the presence of armed Russian forces during the brief campaign to organize it.
The Muslim minority group known as the Crimean Tatars have been among those that have suffered the worst transition since the annexation, frequently complaining of increased persecution by the Russian authorities.