Russia, Iran, Other Assad Allies and Enemies Cash In on Success in Syria, But U.S. Left Out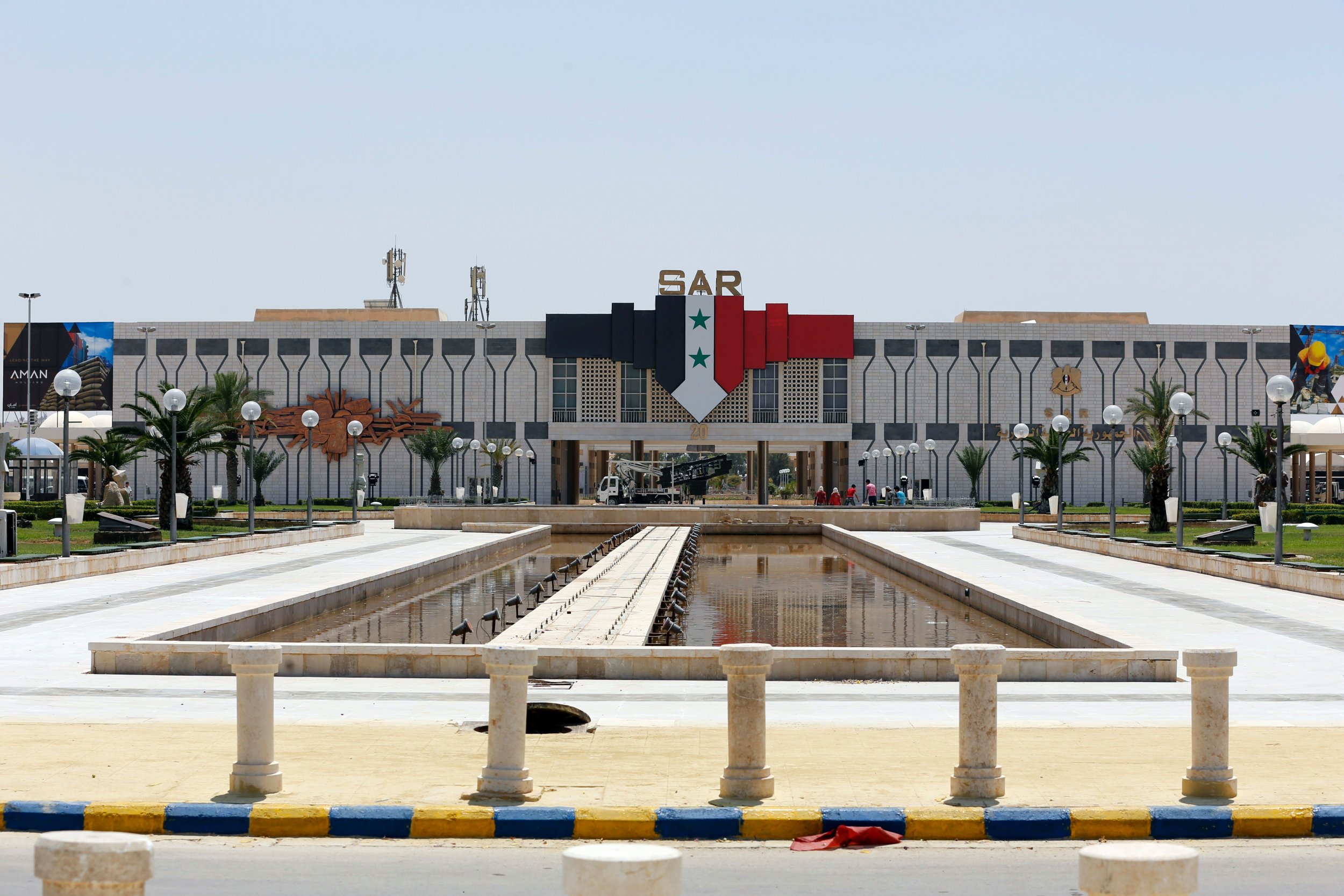 Syria is hosting its first international trade fair in five years, a sign of increased stability in the embattled nation's capital and a statement of victory from the government, which has been embroiled in a war with armed opposition groups and jihadists since 2011.
Despite ongoing violence between the Syrian army and insurgents in the city's suburbs, the 59th Damascus International Fair was set to commence Thursday, claiming to host representatives of 23 nations and companies from 20 more. Syrian Prime Minister Imad Khamis, who was appointed last year by President Bashar al-Assad, said the event marked a major turning point for the country and that nations such as Russia and Iran, which supported Assad and his army throughout the war, would be given priority in securing trade deals to invest in Syria, according to state-run Syrian Arab News Agency (SANA).
Related: Russia And Syria Target ISIS Territory As Big As Two U.S. States
"We must be partners of the Syrian Arab Army in victory and establishing the best future for our people and future generations," Khamis said Wednesday in a press statement, according to SANA. "For this, we have made a commitment to introduce an exceptional international exhibition worthy of our country, history, culture and love for life and peace."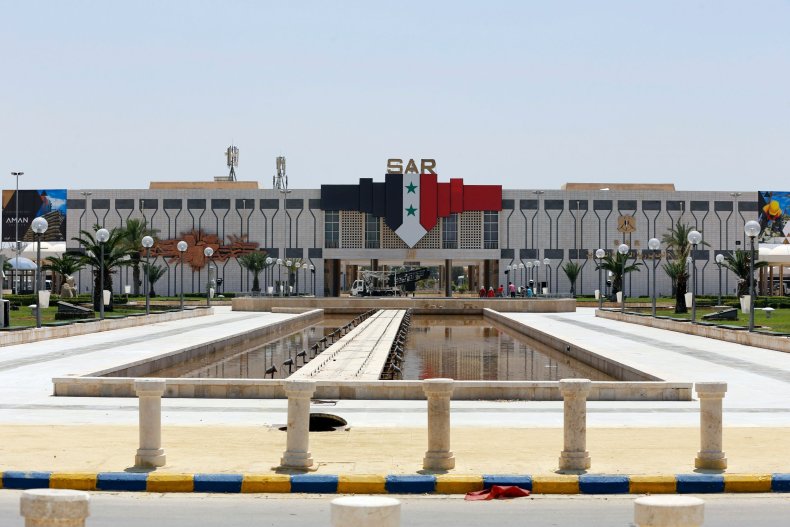 The list of nations involved either directly or through businesses included traditionally pro-opposition countries such as France, Germany and Spain in the West as well as Bahrain, Jordan and the United Arab Emirates in the Middle East, but made no mention of the U.S. Washington, along with a number of governments reportedly represented at the fair, have accused Assad and his government of perpetrating human rights abuses and potential war crimes. As a result, Syria has been the subject of numerous economic sanctions, but a number of international actors have either continued to strike deals with the Syrian government or have renewed relations as its prospects improved in the conflict.
In addition to Russia and Iran, countries like Belarus, China, the Czech Republic, India and Japan have also invested in Syria in recent years, according to The Times. Talk of rebuilding Syria's devastated infrastructure has increasingly surfaced as the country's armed forces and their allies, including pro-government militias, retake territory nationwide from rebels and jihadists, especially the Islamic State militant group (ISIS). This year's trade fair marks the first time since 1954 that visiting countries will be permitted to sell their products.
"Assad is trying to project confidence and a business-as-usual attitude," Sami Nader, head of the Beirut-based Levant Institute for Strategic Affairs, told Bloomberg News. "The trade fair is sending a message that the new era of Syria's reconstruction has begun and Assad is here to stay."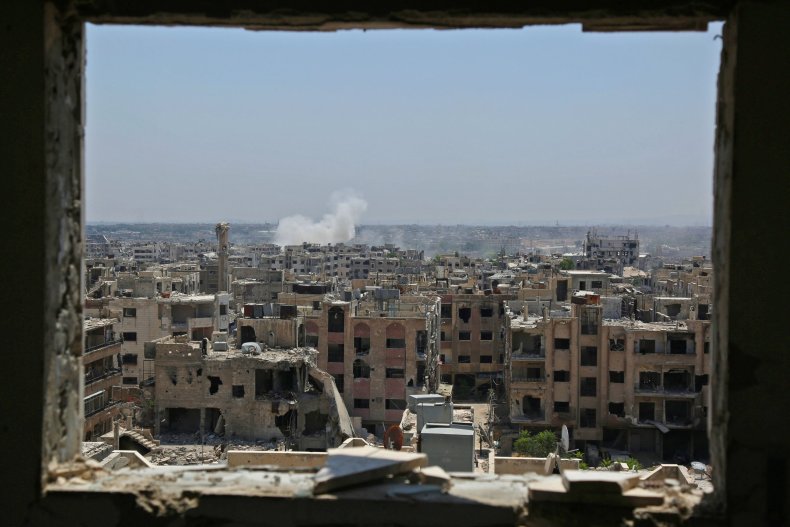 Coinciding with the fair's opening, Khamis met with Lebanese Minister of Industry Hussein al-Hajj Hassan to discuss greater economic ties between the neighboring countries. The meeting also included Syrian Minister of Industry Ahmed Al-Hamo, Secretary General of the Syrian-Lebanese Higher Council Nassri Al-Khouri and Director of Relations in the Council Ahmad Al-Haj Hassan. After discussions, the Lebanese minister called the Damascus International Fair "evidence of Syria's political, economic, military and security recovery," according to Lebanon 24. The Syrian and Lebanese armies are both involved in operations to clear ISIS from their mutual border but receive backing from opposing international powers and maintain no formal alliance.
Despite heightened tensions between U.S.-backed forces in Syria and those supported by Russia and Iran in recent months, Washington and Moscow established a ceasefire between the Syrian military and rebels battling in the country's southwest in July. The lull in fighting has allowed both pro-government forces and the U.S.-backed Syrian Democratic Forces, a mostly Kurdish coalition of Arabs and ethnic minorities, to concentrate on dismantling the remains of ISIS's self-proclaimed caliphate. U.S. officials, however, have remained deeply critical of Assad even after pledging closer cooperation with Russia, and have called for his eventual removal from power.