Russia and Iran Help Syria's Military Take Oil and Gas Fields From ISIS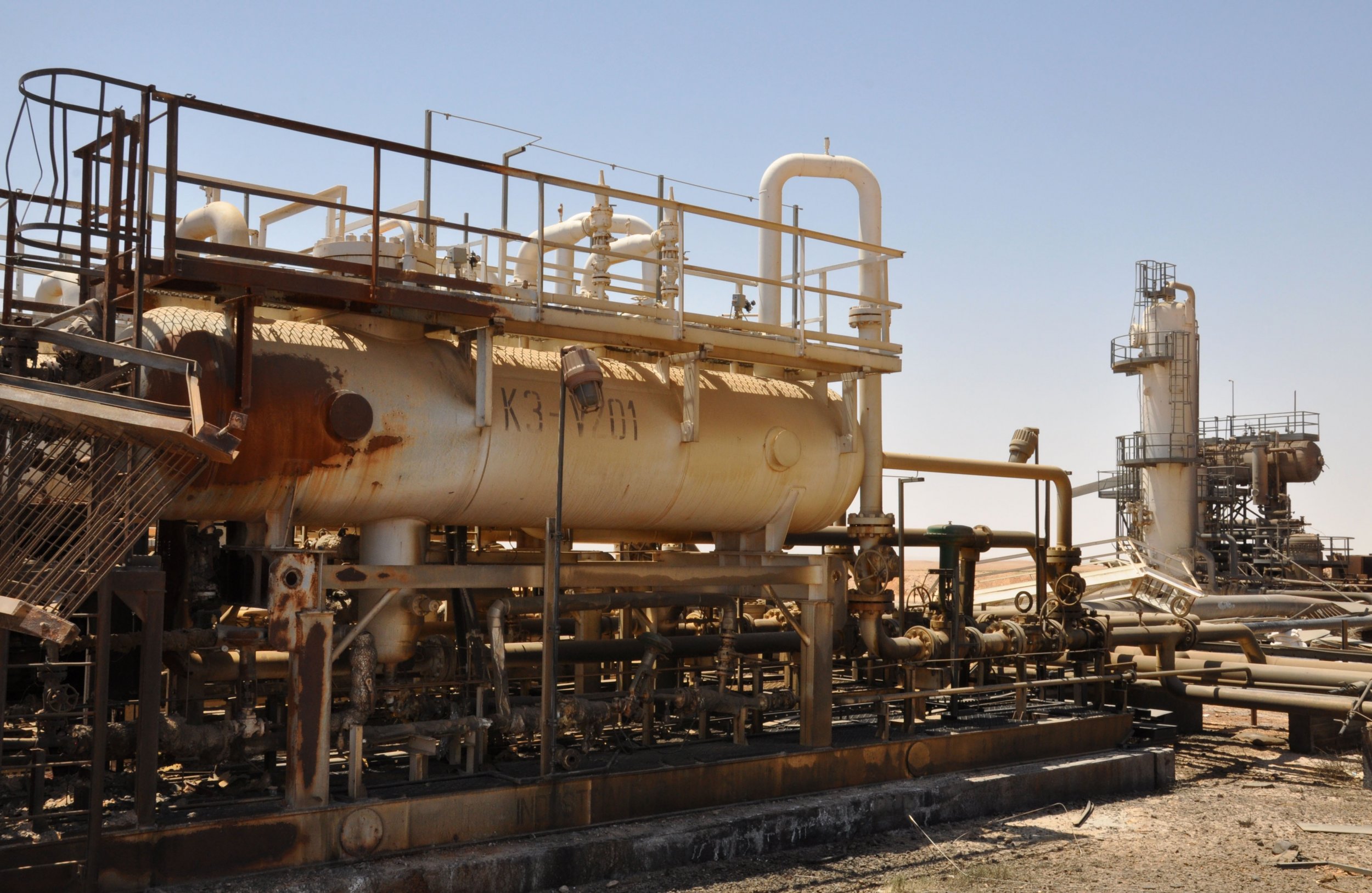 The Syrian army and its allies have made major gains against the Islamic State militant group (ISIS) southwest of its de facto capital of Raqqa, allowing the government to retake a number of lucrative oil wells that once helped fund the jihadists' self-proclaimed caliphate.
With support from Russian airstrikes and Iran-backed militias, Syrian troops have pierced ISIS defenses in Raqqa's western countryside in recent months, most recently retaking al Daylaa oil field and Zamla gas field Monday, according to the state-run Syrian Arab News Agency and Reuters. The advances follow a series of reported victories in Wahab, al Fahd, Dbaysan, al-Qseer, Abu al Qatat and Abu Qatash oil fields over the weekend and other recent wins over oil facilities formerly held by ISIS in Syria's vast southeastern desert, signaling major progress for Syrian President Bashar al-Assad's efforts to regain control of the war-torn nation.
Related: Newest Russia threat? Military challenges U.S. and Europe by winning in Syria, entering Mediterranean
"Units of our armed forces regained the al Daylaa oil field in rural southwestern Raqqa, defeating a number of ISIS terrorists and destroying three vehicle bombs," the Syrian Ministry of Defense said Monday in a statement.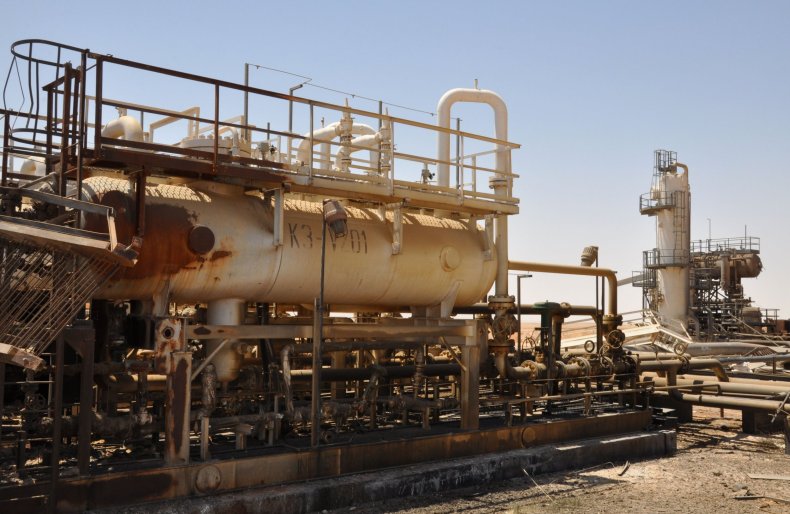 After staging a direct military intervention at Assad's request in September 2015, Russia joined Iran as a primary partner of Syria's armed forces in a war that has lasted more than six years, killing hundreds of thousands and displacing millions. This international support has helped the military regain large swathes of territory lost to jihadists and insurgents who have attempted to overthrow the government since 2011. As forces supportive of Assad close in on what's left of ISIS' territory, however, they have been countered on both fronts by the presence of another foreign power: the U.S.
U.S. Special Forces, whose presence the Syrian government has deemed illegal, have trained and assisted both the majority-Kurdish Syrian Democratic Army and certain elements of the majority-Arab Free Syrian Army in their battle against ISIS, as well. The latter is a primary opponent of pro-government forces, though, compelling the U.S. to unilaterally declare a "deconfliction zone" near al-Tanf, located by the trilateral border crossing of Syria, Iraq and Jordan.
U.S. forces have attacked fighters supportive of Assad at least three times in the southern Badia region, but the Syrian military and its allies have managed to secure large swathes of territory outside the U.S.-proclaimed restricted area. Other recent gains in the central province of Homs include the Hail and Arak oil fields northeast of the ancient city of Palmyra, from which ISIS was dislodged earlier this year. The region has seen heavy fighting in the past few days, Reuters reported, as ISIS attempts to hold on to crucial oil revenues. U.K.-based security group IHS Jane Conflict Monitor said last month ISIS's average monthly oil production in Iraq and Syria was down some 88 percent from 2015, when the ultraconservative Sunni Muslim group's prospects were much brighter.
Northeast of the Syrian army's advances in Raqqa Monday, the U.S.-backed Syrian Democratic Forces continued to close in on remaining ISIS-held neighborhoods in Raqqa city. Despite widely spread rumors that the Syrian Democratic Forces had suspended their campaign Monday due to heavy casualties, U.S. Central Command's Combined Joint Task Force–Operation Inherent Resolve confirmed Tuesday that its local allies continued their advance against ISIS and had made major gains in recent weeks.
"These reports are not true. The SDF have NOT suspended military operations. In fact, over the course of the last week, the SDF have cleared more than 35 km2 [21.75 miles squared] of ISIS-held territory in and around Raqqa," the Kuwait-based, anti-ISIS command told Newsweek in an email.
The Syrian Democratic Forces and Syrian military are both heavily involved in the fight against ISIS, but differ over the country's political future. Kurdish militant groups, such as the People's Protection Units (YPG), demand greater Kurdish autonomy for northern Syria, something the Syrian government fears could lead to independence and, ultimately, the division of Syria. Most of Syria's oil fields are currently under the control of the Syrian Democratic Forces.