Russia and Iran Winning War of Influence Against U.S. With New Ties to Middle East Allies Iraq, Syria and Each Other
Russia and Iran have been shoring up ties with Middle Eastern allies Iraq and Syria, two countries where the U.S. has attempted to bolster its own influence amid the multinational fight against the Islamic State militant group (ISIS).
Russian and Iranian officials met Monday and Tuesday as part of their intergovernmental commission. The commission has reportedly come close to establishing a free trade agreement between Iran and the Eurasian Economic Union, which consists of Armenia, Belarus, Kazakhstan, Kyrgyzstan and Russia. Moscow and Tehran cooperated closely to support Syrian President Bashar al-Assad in overcoming the last of a political and jihadi rebellion in his country, and the two may sign a landmark trade document as soon as May, according to Russian Energy Minister Alexander Novak.
Related: U.S. is losing a top Syria war ally once again, this time to Assad
"The move to enter into a temporary agreement making for a free trade zone to be set up between Iran and the Eurasian Economic Union, which is currently at an advanced stage, will obviously trigger further development of our bilateral trade and expansion of investment cooperation," Novak, who co-heads the Iran-Russia commission, said Tuesday, according to the state-run Tass news agency.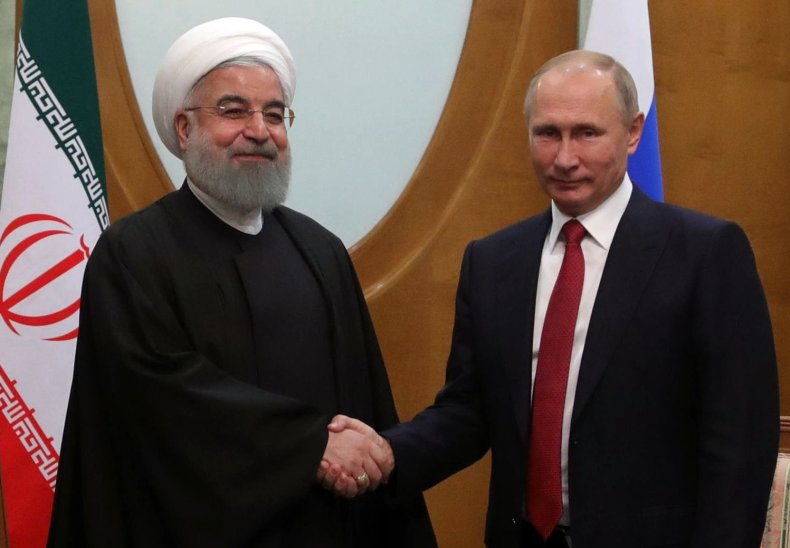 Russia and Iran's current cooperation was inspired by the rise of ISIS in Iraq and Syria. ISIS had its origins in a jihadi coalition formed in the wake of the U.S. war in Iraq, and the militants spread to neighboring Syria in 2013, two years after insurgents backed by the West, Turkey and Gulf Arab states took up arms against Assad. As the Syrian military, already bolstered by Iran-backed Shiite Muslim militias, was pushed back by rebels and jihadis, Russia and Iran gathered Iraq and Syria to form a counterterrorism quartet in September 2015.
That same month, Russia staged a direct military intervention in Syria. The U.S., which had been conducting airstrikes against ISIS in Iraq and Syria since 2014, rallied its Syrian Kurdish allies along with other Arab and minority fighters to form the Syrian Democratic Forces in October 2015, replacing increasingly jihadi rebels once backed by the CIA. The pro-Syrian government campaign—backed by Russia and Iran—and the Syrian Democratic Forces offensive—supported by the U.S.-led coalition—both largely defeated ISIS in Syria by the end of 2017.
In the first month of 2018, however, Turkey invaded Syria over the presence of U.S.-backed Kurdish militias near their mutual border. The U.S. opted not to support Kurdish fighters battling Turkey and the U.S.'s former Free Syrian Army allies in the northwestern Syrian district of Afrin. Instead, Kurdish forces reached out to Assad, who deployed pro-Syrian government fighters in support, boosting his relationship with the U.S.'s leading ally on the ground.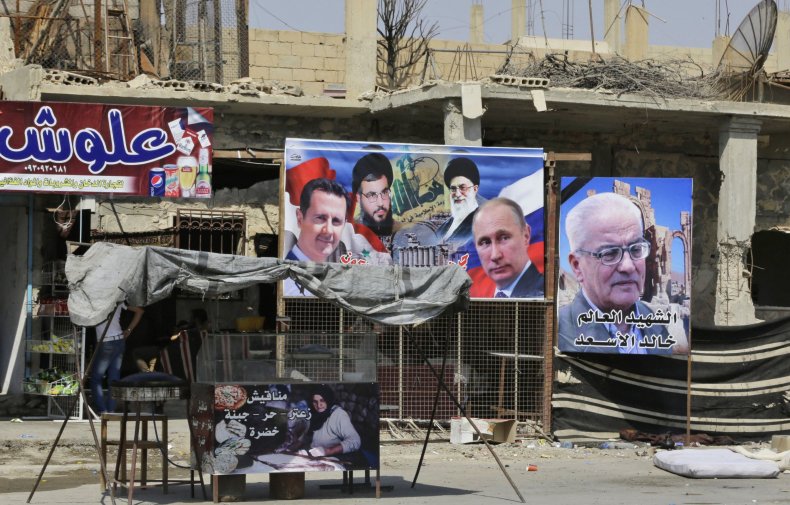 Russia and Iran have already begun investing heavily in Syria's reconstruction and various other sectors in anticipation of Assad remaining in power. The Syrian Ministry of Education announced Tuesday new scholarships for students looking to study abroad in Russia, according to the official Syrian Arab News Agency. The head of Iranian and Syrian journalist unions pledged closer coordination in coverage to counter what they considered fake news from the West, during a meeting in Tehran on Sunday, SANA reported.
In addition to mobilizing allied Shiite Muslim militias such as the Lebanese Hezbollah to combat ISIS in Syria, Iran has played a leading role in supporting military and paramilitary operations against the jihadis in Iraq. A collective of Iran-backed, mostly Shiite Muslim groups known as the Popular Mobilization Forces fought alongside U.S.-backed Iraqi troops and Kurdish forces to mostly defeat ISIS in Iraq, but have since threatened the U.S. military over its 15-year presence in the country.
Iranian Vice President Eshaq Jahangiri was set to embark soon on a trip to Iraq in hopes of consolidating economic ties between the majority-Shiite Muslim neighbors, which fought a devastating war in the 1980s but became close after the U.S. ousted Iraqi President Saddam Hussein.
Iranian Minister of Industry, Mine and Trade Mohammad Shariatmadari said Monday that he hoped the upcoming visit would provide an "economic cooperation road map between the two countries" and settle banking disputes via credit lines, Iran's semi-official Mehr News Agency reported.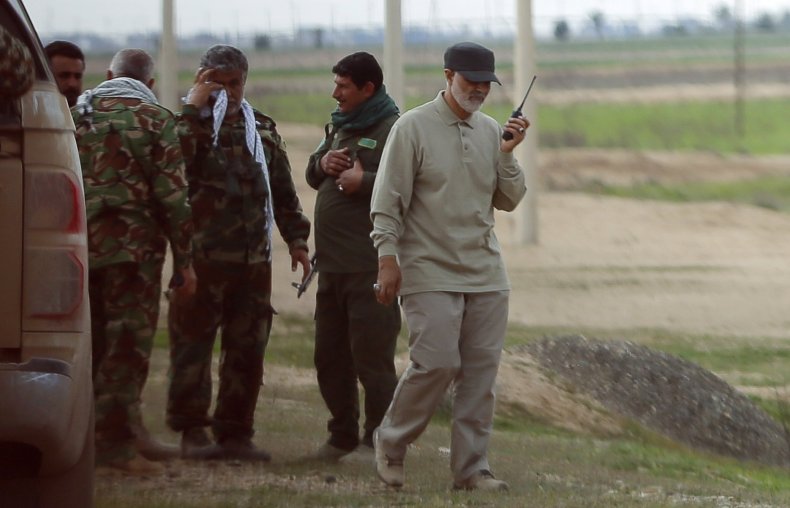 Russia has also sought to capitalize on the defeat of ISIS in Iraq, having signed oil deals and security pacts and committing to closer economic relations. Iraqi Foreign Minister Ibrahim al-Jaafari said last week that an offer to buy Russia's advanced S-400 Triumf anti-aircraft defense system was "being studied in every detail," according to Tass.
The development would be a huge blow to efforts by the U.S.-led NATO military alliance, whose chief, Jens Stoltenberg, visited Iraq on Monday. He criticized Russia's military influence across the globe and Russian President Vladimir Putin's recent unveiling of new, powerful nuclear missiles.
"We are of course concerned," Stoltenberg said during his Iraq trip, according to Reuters. "Because NATO does not want a new Cold War. We don't want a new arms race."