Russia: Jehovah's Witness Sent to Prison For 'Extremist' Religious Beliefs Amid Crackdown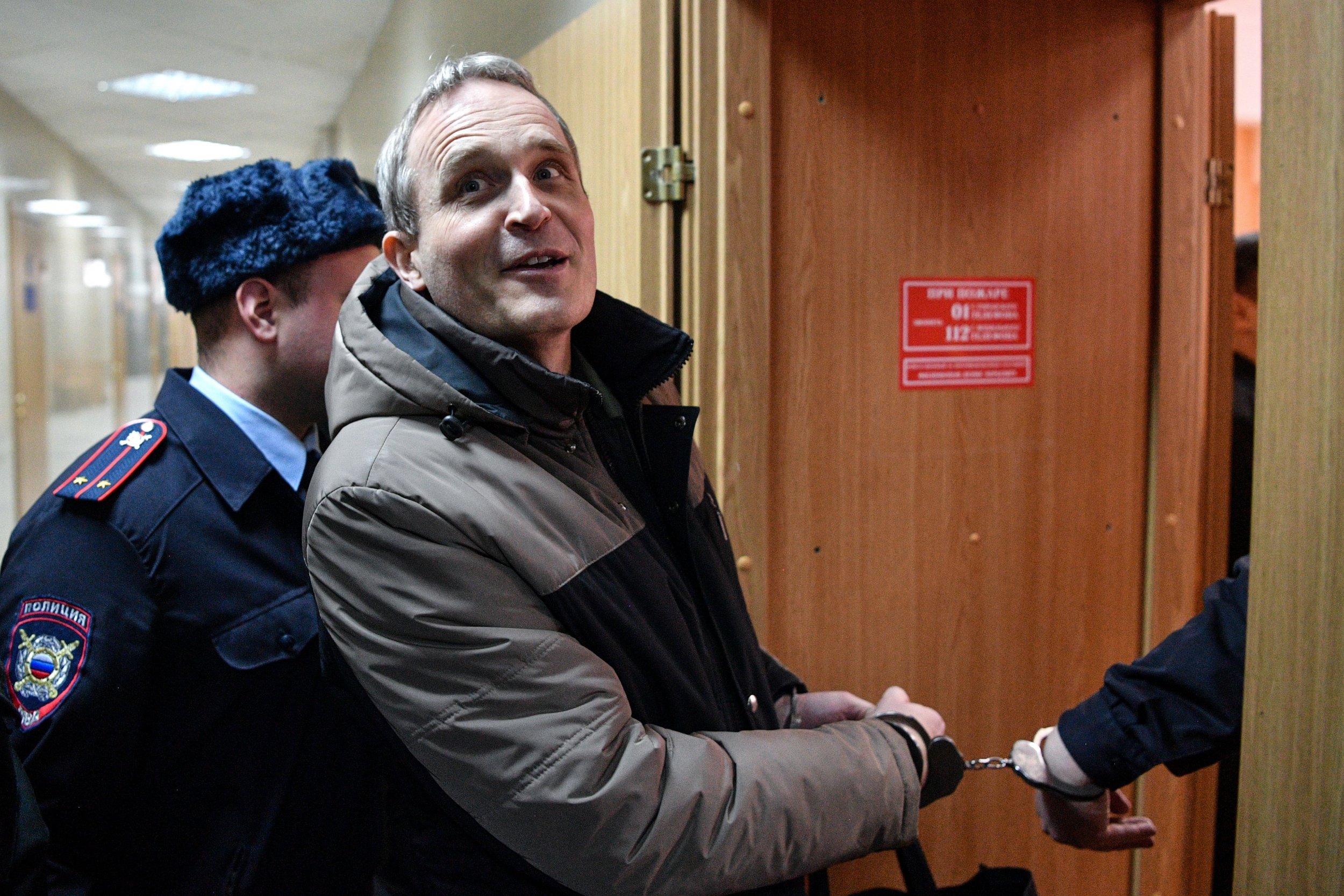 A Russian court sentenced a Jehovah's Witness to six years in prison for running an extremist organization after his religion was banned by the Putin regime.
The Zheleznodorozhny District Court in the city of Oryol found Dennis Christensen, who is from Denmark, guilty of "organizing the activity of an extremist organization," RFE/RL reported.
According to Reuters, Christensen, a 46-year-old builder who is married to a Russian woman, pleaded not guilty, citing the Russian constitution's guarantee of religious freedom.
"An innocent man who did not commit any real crime was convicted," Yaroslav Sivulsky, a representative of the European Association of Jehovah's Witnesses, said in a statement to RFL/RL. "It is sad that reading the Bible, preaching, and living a moral way of life is again a criminal offense in Russia."
Jehovah's Witnesses are the target of an anti-extremism crackdown by the Russian state, which has banned much of its religious literature as extremist material.
The country's Supreme Court ruled in April 2017 that organizations related to the religion are extremist and should be closed down, upholding an original ruling by a court in Oryol Regional Court that the group violated extremism laws.
Jehovah's Witnesses have for several years come under pressure from the Russian state. Recently, they have faced an increasing intensity in the legal attacks against them, which the rights group Amnesty International brands "persecution."
Christensen was among the first Jehovah's Witnesses to be arrested in the current crackdown, back in May 2017, and has been detained since, making regular court appearances.
According to the U.S. Commission on International Religious Freedom, Christensen and 15 Russian citizens were arrested in Oryol at a Jehovah's Witness prayer meeting on May 25, 2017, when the Federal Security Service (FSB) raided the building.
"Dennis Christensen has been arrested and prosecuted by the authorities simply for practicing his religion as Jehovah's Witness," said Marie Struthers, Director for Eastern Europe and Central Asia at Amnesty International, in a statement before the sentencing.
"His case is emblematic of the grave human rights violations including the rights to freedom of expression, peaceful assembly and religion in the country.
"The Russian authorities must halt persecution of estimated 175,000 Jehovah's Witnesses who are simply peacefully exercising their right to freedom of religion."
Amnesty International says that since Christensen's arrest more than 50 other Jehovah's Witnesses have been charged by the Russian state with violating anti-extremism legislation, with dozens in detention or under house arrest.