Trump-Russia Invesigators Quiz Democrat John Podesta Over Election Meddling Claims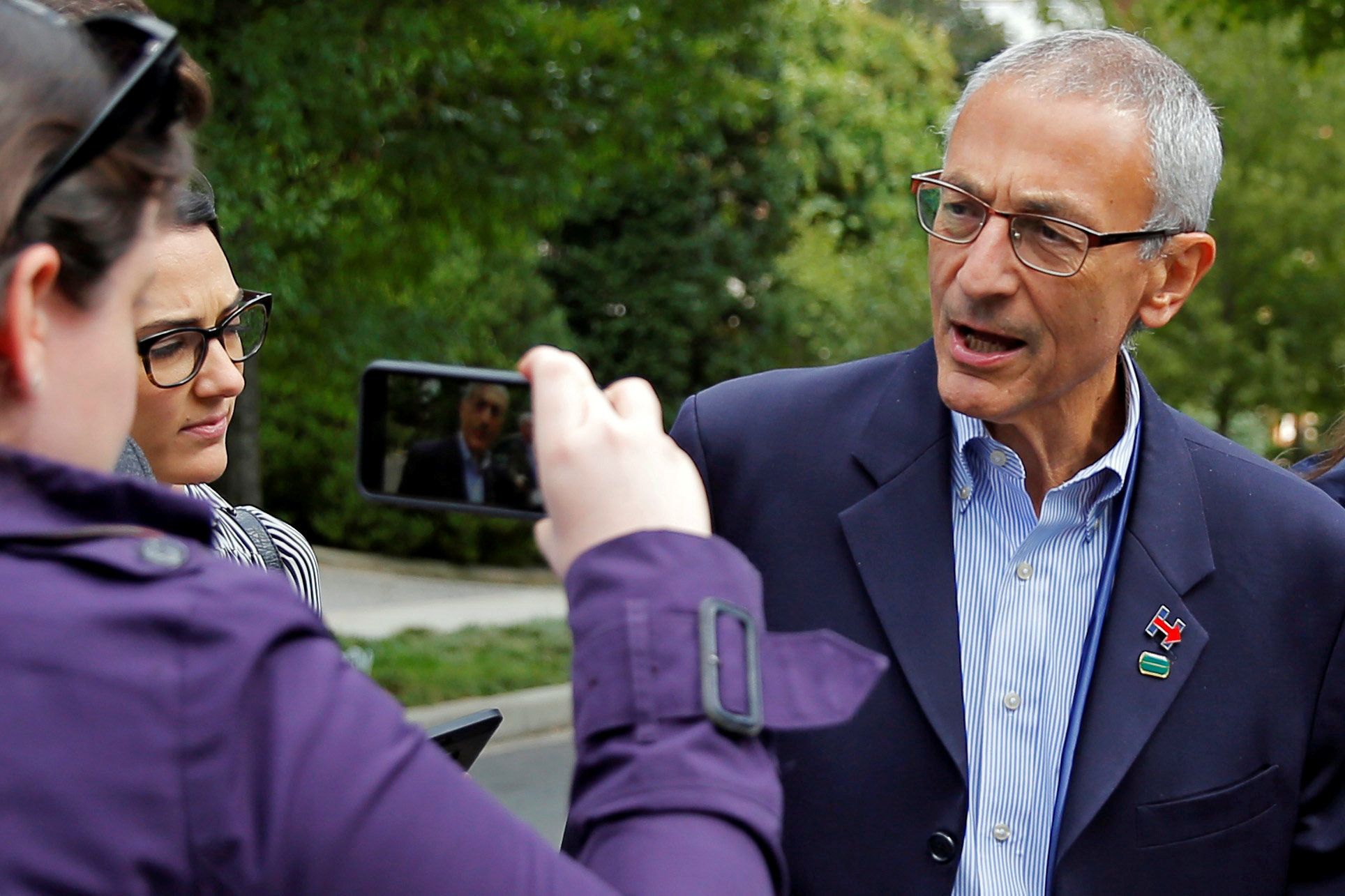 Former Hillary Clinton campaign chairman John Podesta met Tuesday with members of the House intelligence committee that is investigating allegations of collusion between Trump officials and Russia during the 2016 race to become president.
"They asked me to come forward to give to the best of my knowledge what I knew about that, and I was happy to cooperate with the committee in their investigation of Russia interference with the democratic process in the United States," Podesta told reporters in the Capitol after the meeting.
Podesta said that members of the House Intelligence Committee panel had asked him not to publicly disclose questions they had posed to him and answers he had given.
During the election campaign, Podesta's email account was hacked and WikiLeaks published details of his communications in a day-by-day drip feed of information. In a January 6 report, U.S. intelligence agencies said they believed that Russia was behind the hacking of the emails.
The emails laid bare internal party wranglings over issues embarrassing to Hillary Clinton, including the investigation into the attacks on U.S. government facilities in Benghazi and the challenge posed to Clinton by Democrat leadership candidate Bernie Sanders. Several conspiracy theory websites and state-funded Russian media republished the claims.
On the campaign trail Donald Trump declared his love of WikiLeaks after the website started publishing the stolen trove of emails.
After reports by The Washington Post, Democrats have criticized former President Barack Obama for not doing more about the Russian attempt to influence the presidential campaign. The Post reported that intelligence agencies told the then-president in July 2016 that Russian President Vladimir Putin had personally ordered the officials to attempt to influence the election to aid Trump's victory.
Asked whether he thought Obama had done enough to counter Russian attempts to influence the election, Podesta said Tuesday, "I think the president and the entire administration were dealing with an unprecedented incidence of the weaponization of the fruits of Russian cyber activity, and I think they were trying to make the best judgments they could on behalf to the American people."