Russia Points Missile at China While Holding Military Exercises With Beijing in Europe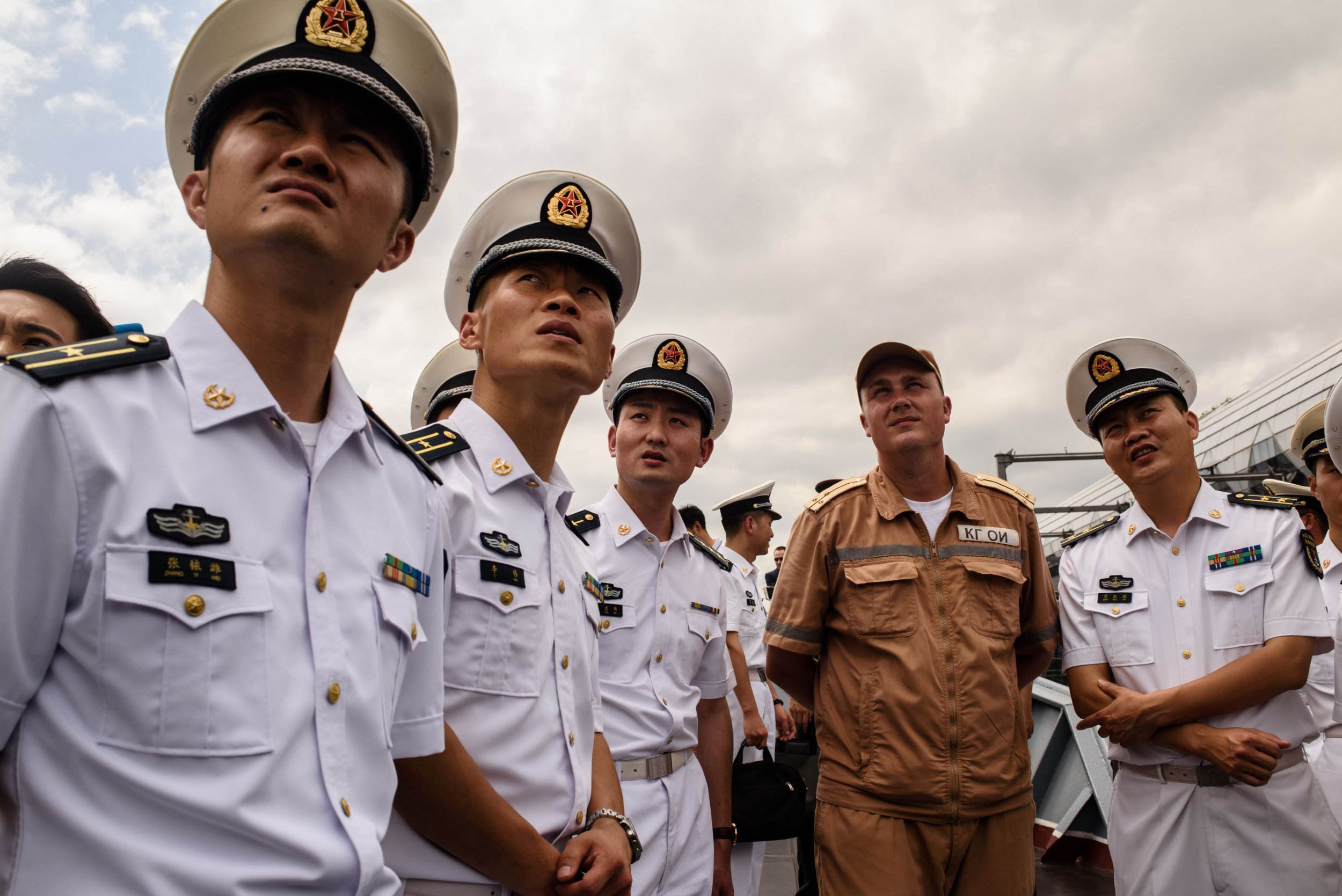 Russia and China are joining forces for historic exercises in the Baltic Sea this month, but recent missile deployments along the two countries' mutual border in the far east may indicate that both powers hold reservations about the other's military growth.
A fleet of Chinese warships conducted live-fire drills Wednesday in the Mediterranean Sea as they prepared to link up with Russian vessels to conduct joint military maneuvers in the Baltic Sea, according to the Associated Press. The Sino-Russian exercise, known as Joint Sea-2017, has regional countries concerned about the introduction of another major military power on behalf of Russia, which Baltic countries and other allies of U.S.-led NATO accuse of pursuing an aggressive foreign policy.
Russia and China have also taken steps toward aligning their positions toward their mutual neighbor, North Korea. Russia and China have politically backed the reclusive, militarized state since its establishment after World War Two and throughout the Korean War in the 1950s. North Korea's development of nuclear weapons and ICBMs, however, have drawn condemnation from both Russia and China, among other countries. The U.S., which backs South Korea, has been the foremost opponent of North Korea's nuclear ambitions and, under President Donald Trump, has boosted its military presence in the Asia-Pacific, something that Russia and China deeply oppose.
Chinese President Xi Jinping visited Russian President Vladimir Putin last week to discuss closer bilateral cooperation, including on security and regional affairs. After their meeting, Xi said relations between China and Russia were at their "best time in history," according to Russian media cited by CNBC News. Chinese Foreign Minister Yang Yi shared similar remarks, according to China's state-run Xinhua News Agency.
China and Russia aren't entirely getting in bed together, however, As China fired away in the Mediterranean, Russia held electronic missile launches Wednesday night to test its nuclear-capable 9K720 Iskander-M missile system in the far eastern Jewish Autonomous Region, which borders Heilongjiang province in China.
Related: Russian military bombs 'enemy submarine' in drills near new U.S. war games
"Upon arrival in the specified area, the squads completed the tasks of deploying the missile systems, determining the data for missile strikes and electronic missile launches," the region's press service said in a statement cited by Russia's Defense Ministry and Interfax News Agency.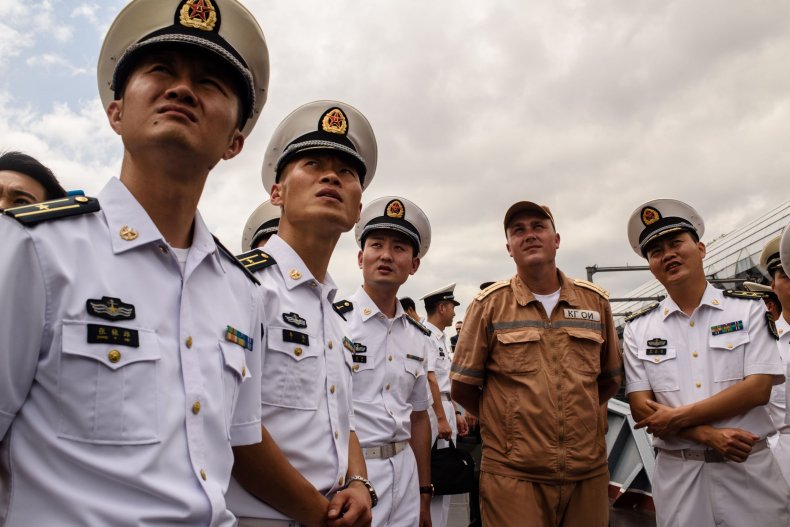 Russia's ground missile forces in the region received their fourth and latest Iskander-M missile system last month, replacing the aging 9K79-1 Tochka-U tactical ballistic missile system, according to The Diplomat. Iskander-M, known to NATO as SS-26 Stone, is a highly mobile, short-range missile platform that has already been deployed to Russia's militarized, Baltic exclave of Kaliningrad, near which this month's Joint Sea-2017 takes place. The weapons' appearance in the far east, however, suggests China is the most likely target as major U.S. installations in Japan and South Korea are reportedly out of range for the missiles, which are capable of accurately hitting targets between 250 and 310 miles away.
China, for its own part, has also reportedly brought missiles to the border. A Dongfeng-41 nuclear-capable intercontinental ballistic missile (ICBM) was moved to China's northeastern Heilongjiang Province, according to The Global Times, the nationalist outlet of China's ruling Communist Party. Dongfeng-41 has a projected range of up to 9,320 miles, making it potentially the longest range missile in the world.
Gregory Kulacki, the China project manager and senior analyst at the Union of Concerned Scientists, disputed the claims, which were also carried by international media, that a Dongfeng-41 missile was spotted in northeastern China. He said the missile seen in the video that supposedly corroborated the initial reports, was actually a new, smaller missile that may have an even longer range than the Dongfeng-41. China's foreign ministry dismissed the claims as baseless rumors.
"According to the information provided by the Ministry of Defense, reports of the so-called military deployment are nothing more than speculation circulated on the Internet," Chinese Foreign Ministry spokesperson Hua Chunying said January 25 during a regular press briefing. "China highly values and commends the high-level performance of the China-Russia comprehensive strategic partnership of coordination."