Russia 'Killed Close to 10,000' After Year in Syria: Monitor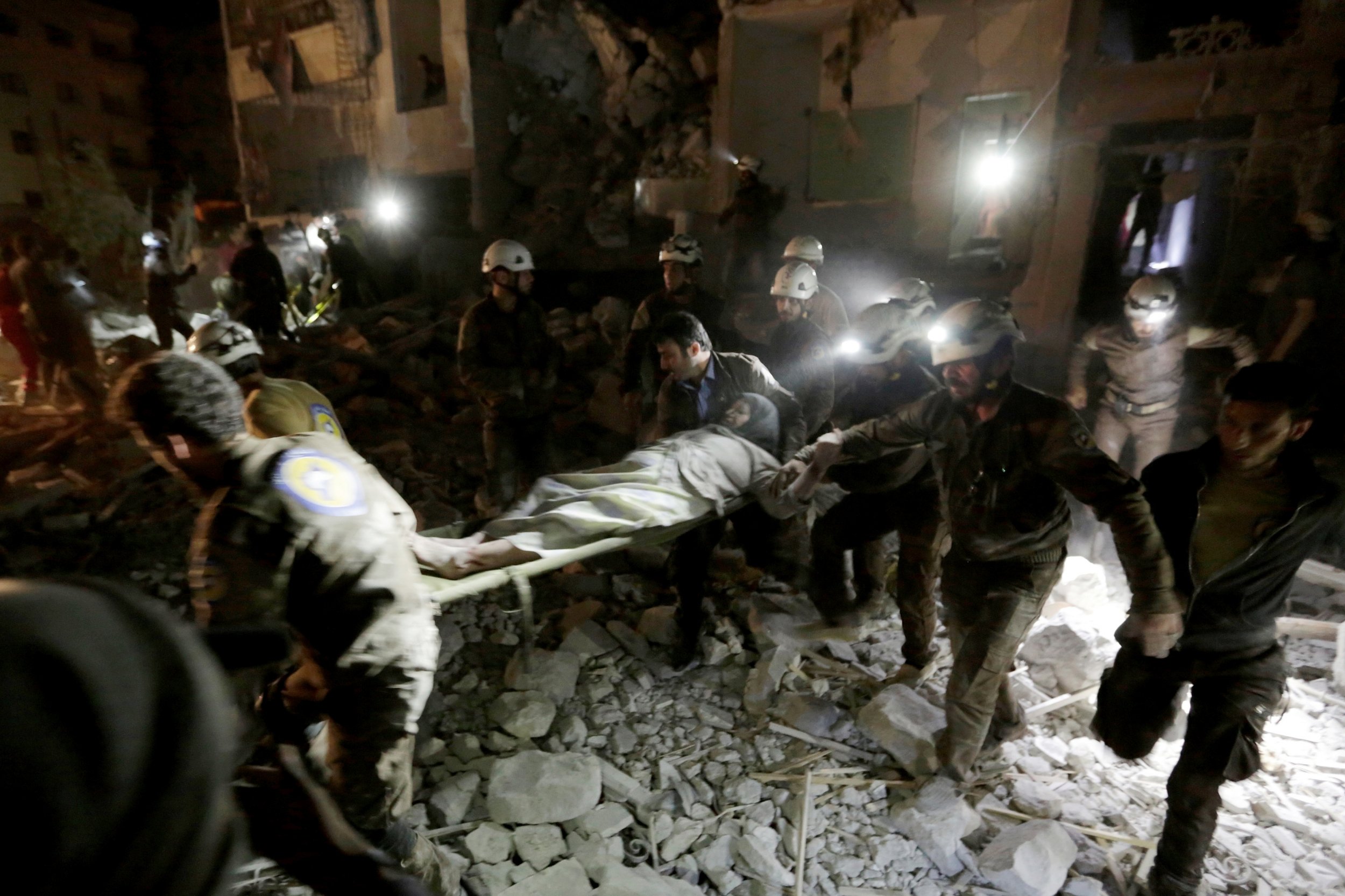 Russia's air force has killed close to 10,000 people in Syria over the past year, a third of whom were civilians, a U.K.-based monitoring group has alleged.
Russia officially began its campaign a year to the day on Friday and the Syrian Observatory for Human Rights marked the date by publishing a summary of its monthly casualty reports from the past 12 months. The total death toll reached 9,364.
According to the monitoring group 3,804 Syrian civilian citizens were killed by Russian airstrikes, 906 of whom were children and 561 women.
While Russia has never revealed a comprehensive list of the militant groups it is targeting in Syria, according to the group's casualty count, Moscow has killed 2,746 extremists from Islamic state (ISIS) and 2,814 militants from other groups including Islamist and disparate rebels.
The latter figure includes the Fath al-Sham Front, formerly known as the al-Nusra Front, as well as the Islamic Turkestan Party and other less prominent militant groups.
The Russian Ministry of Defense was not immediately available for comment, however officials have previously denied airstrikes had caused any collateral or civilian casualties.