Alexei Navalny Lieutenant Warns Joe Biden Off Trusting Vladimir Putin's Word
President Vladimir Putin has not kept to international agreements before and so President Joe Biden should be wary of striking any new deal in their proposed summit, a key aide of jailed Russian opposition leader Alexei Navalny has said.
A Biden-Putin meeting has been touted for June but would be set against a backdrop of relations soured by tit-for-tat sanctions and the case of Kremlin scourge Nalvalny, who is serving a 2.5-year jail term in a penal colony, where he has ended a hunger strike.
This week, Navalny's chief of staff, Leonid Volkov, dissolved the politician's regional network to pre-empt an "extremist" tag that a Moscow court was about to label it.
When asked how he thought Biden should raise Navalny's case with Putin, Volkov warned Putin's track record in ignoring Russia's human rights and chemical weapons obligations should make the U.S. president cautious.
"What logical sense does it make to enter some new agreement or treaty...with Putin's Russia, with Putin, when we know he doesn't give a damn about actually complying with his own international obligations?" Volkov told a virtual seminar held by the Atlantic Council on Friday.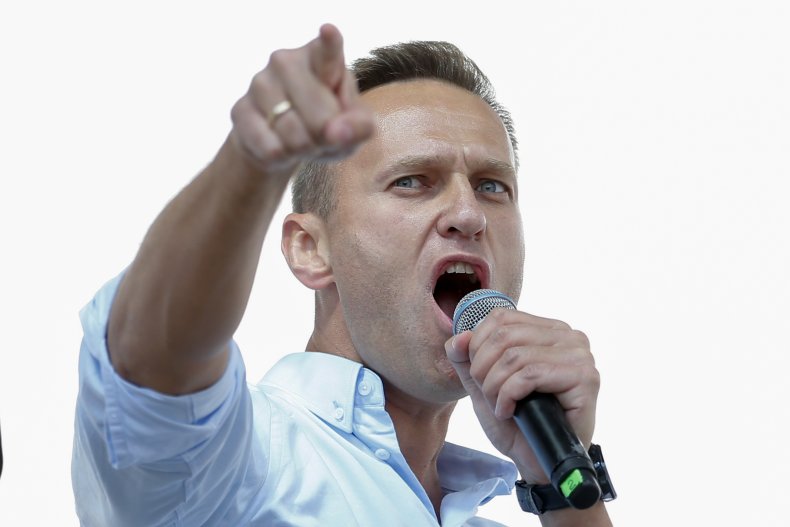 Despite being a member of the Council of Europe, Russia has said it would ignore a ruling by the European Court of Human Rights (ECHR) to release Navalny.
Russia is also a member of the Organization for the Prohibition of Chemical Weapons (OPCW) which confirmed in October that Navalny had been poisoned by a Novichok nerve agent.
The Kremlin denies involvement but faces calls to be suspended from the chemical weapons watchdog.
"Doesn't the approach of making new agreements with Putin lack very basic logic? Because Putin has already made many agreements and while he doesn't respect his own word," Volkov said.
Despite Russia recognizing the ECHR, which called for Navalny's release, Volkov said: "Putin just doesn't do it, for no reason. It's completely illegal."
"If there will be a Biden-Putin summit, and if the issues of new international agreements would be raised, then a logical approach would be new agreements should be based on Putin's readiness to act on his (previous) international obligations.
"If we sign something with Putin, we first have to have him to recognize his obligations towards human rights, to release political prisoners. To recognize his obligations to chemical weapons conditions, so to investigate Alexei Navalny's poisoning," he said.
"Then he could kind of try to reinstate his credibility and position himself once again as a credible partner with whom it makes logical sense to enter some new agreement."
Newsweek has contacted the White House for comment.
Russia's financial watchdog Rosfinmonitoring has labeled Navalny's political network an "extremist" organization, lumping it in with groups like ISIS and Al-Qaeda and making the risk too great of its staff being prosecuted and jailed.
Despite disbanding the network, Volkov said on Friday it would still pursue its goal to fight Putin-friendly politicians in September's parliamentary elections, but it would now have to take a "decentralized" approach.
He said that "entities in regional movements will be independent" and that Navalny's network in major cities across Russia's 11 time zones would still be able to draw upon a database of supporters and electronic equipment.
"Of course not all of them will survive," he said, "but many of them will run campaigns for their candidates."