Russian Officials 'Punished' for Allowing Top CIA Spy in Kremlin to Escape Moscow, Actions Blasted As 'Irresponsible'
Russian officials were reportedly punished for letting an alleged CIA spy in the Kremlin slip through the net, as speculation mounts over the man who got so close to power, it was said he could see the desk of President Vladimir Putin.
Russian media sources were first to name Oleg Smolenkov as a covert operative within the Kremlin, following U.S. reports that he was extracted in 2017 over fears his identity might be revealed. He reportedly disappeared with his wife and three children while on holiday in Montenegro, before going to Virginia in the U.S.
He was a fairly senior official in the Russian presidential executive office and was once an adviser to Putin's foreign policy aide Yury Ushakov, according to reports carried by Russian and U.S. media.
A source told state-run news agency Interfax, which is one of the mouthpieces of the Kremlin, that an internal investigation was conducted and found officials should not have let Smolenkov go to Montenegro in the first place.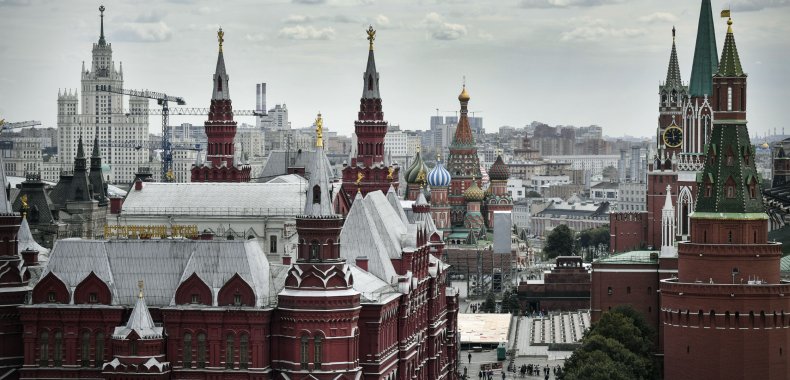 This was because there was a ban on Russian officials going to the Balkan country after it accused Moscow of trying to stage a coup there in 2016.
"Shortly after the disappearance of Smolenkov in June 2017, authorities began an audit, which showed that officials who allowed an employee of the presidential administration and his family to travel to Montenegro violated the ban on civil servants from traveling to this Balkan country at the time.
"The actions of officials were ruled as irresponsible and showed failure to supervise. Some of them were punished and even dismissed," the source said.
Montenegro alleged that Moscow, unhappy that its Slavic Balkan ally was going to join NATO, tried to stop it joining the alliance with an assassination attempt on its then prime minister. Russia has dismissed the claims.
Russian network RTVi published an image of Smolenkov, and carried an interview with a man who said he was the former husband of Smolenkov's wife, Antonina. He accused the couple of taking his 13-year-old son Ivan out of Russia without his permission.
Evgeny Agafonov said that despite a court ruling, she did not allow him to see her son, whom she "quite frankly, abducted."
Kremlin critic Yuri Felshtinskym who co-wrote the book Blowing up Russia accusing the FSB of being behind apartment explosions in 1999 that pushed Putin to power, said that Smolenkov and his family would be targets for Russia's secret services for the rest of their lives.
"It all started in 2006 when Russian parliament passed a law to kill enemies of the state abroad... Putin is not afraid to kill and this puts everybody in danger," he told Newsweek.
"The main difficulty is that you are going to live the rest of your life not knowing whether on one particular day if you, or members of your family, are going to be killed as a punishment for your, quote-unquote, 'treason,'" added Felshtinsky, whose book was re-released this week.
Russian foreign ministry spokesperson Maria Zakhorova said Russia has asked Interpol to confirm if Smolenkov is still in the U.S.
She described the U.S. reports about the story, in particular by CNN, as propaganda with the aim of "deliberately fanning Russophobic sentiment in the US, thus deliberately harming relations between our countries," news agency TASS reported.