Russian Media Name Alleged U.S. Spy Who Could See Papers On Putin's Desk And Was Evacuated From Russia
The man said to have been the top U.S. spy in the Kremlin, before he was spirited out of Moscow over fears his identity might be revealed, has been named by Russian media sources.
The covert source was high up in Russia's national security infrastructure and had been the highest-level U.S. source inside the Kremlin for a decade, CNN reported.
However, the network said that U.S. intelligence officials became worried he would be unveiled after President Donald Trump discussed highly classified intelligence with Russian foreign minister Sergei Lavrov and then-Russian ambassador to Washington Sergey Kislyak in May 2017.
The discussions centered around ISIS in Syria and did not relate to the spy, who was said to have had access to Russian President Vladimir Putin and could even provide images of documents on the Russian leader's desk, CNN reported.
The man was extracted from Moscow, in a process known as "exfiltration," due to growing concerns about mishandling of intelligence by Trump and his administration.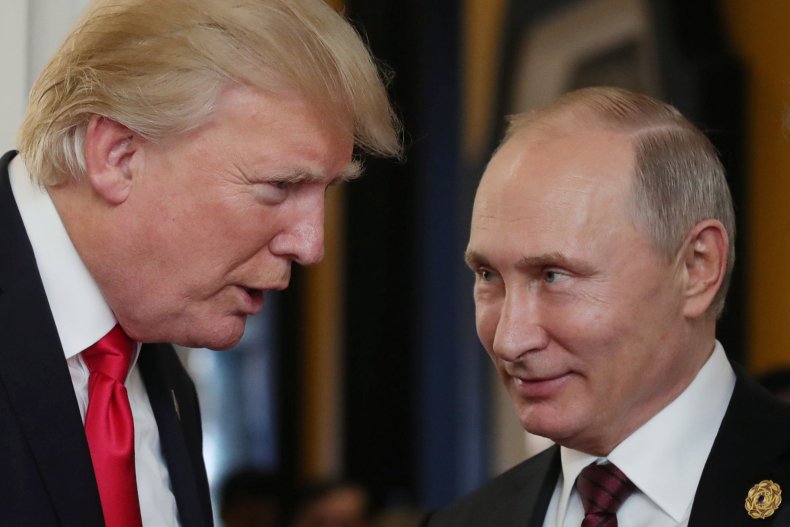 Those concerns grew in early 2017 after the U.S. intelligence community released a public report on Russian meddling in the 2016 election, a conclusion that The New York Times reported was drawn with the help of information provided by the source.
A former senior intelligence official told CNN that the impact of the asset's uncovering "would be huge because it is so hard to develop sources like that in any denied area, particularly Russia, because the surveillance and security there is so stringent. You can't reacquire a capability like that overnight."
Citing social media, the business newspaper Kommersant, reported that the U.S. spy was likely to have been Oleg Smolenkov, who was once an adviser to Putin's foreign policy aide, Yury Ushakov. Independent news outlets The Moscow Times andThe Bell, as well as the BBC, also reported his name.
Citing details from an article in the Russian-language outlet Daily Storm, Smolenkov had worked in government agencies, including as a secretary at the Russian Embassy in Washington.
The newspaper reported that his swift disappearance from Moscow was initially investigated by Russian secret services, the FSB, as a murder. He did not return to Russia after going to Montenegro on holiday in June 2017 with his wife and three children, the paper added.
NBC reported that he was living under his real name in the Washington DC area or in Virginia, under U.S. government protection.
Kremlin spokesman Dmitry Peskov told a press conference that Smolenkov did work for the Russian government, but was not a senior official and had been dismissed a few years ago.
Peskov described the reported extraction as "pulp fiction" and asked whether the Kremlin was concerned about Russian counter-intelligence. He said: "Russian counter intelligence is working fine," Reuters reported
White House press secretary Stephanie Grisham said the CNN report itself "has the potential to put lives in danger."
Meanwhile, CIA spokeswoman Brittany Bramell dismissed the report by CNN, saying that the narrative the agency "makes life-or-death decisions based on anything other than objective analysis and sound collection is simply false."
"Misguided speculation that the President's handling of our nation's most sensitive intelligence—which he has access to each and every day—drove an alleged exfiltration operation is inaccurate," she added.