Russia Lashes Out at Trump Administration's Call for More Sanctions Without Chemical Weapons Inspection
The case of a Russian former double agent who was poisoned while living in the U.K. threatens to worsen the already strained relationship between Washington and Moscow.
In a statement posted to the Foreign Ministry's website on Friday, Russian spokeswoman Maria Zakharova lashed out at Washington for what she called the "illegitimate" request that international inspectors be allowed to verify whether Russia has stockpiles of chemical weapons. The spokeswoman claimed that Russia has already destroyed its chemical weapons in accordance with international law, and urged the U.S. to ensure it was in compliance with the Chemical Weapons Convention, a 1997 treaty signed by 65 countries. The statement was issued in response to a request by a U.S. official on Thursday that Russia allow international chemical weapons inspectors into the country.
In August, Washington imposed sanctions on Moscow over the poisoning of former Russian spy Sergei Skripal and his daughter Yulia. In March, the Soviet-era nerve agent Novichok poisoned the pair in the British city of Salisbury.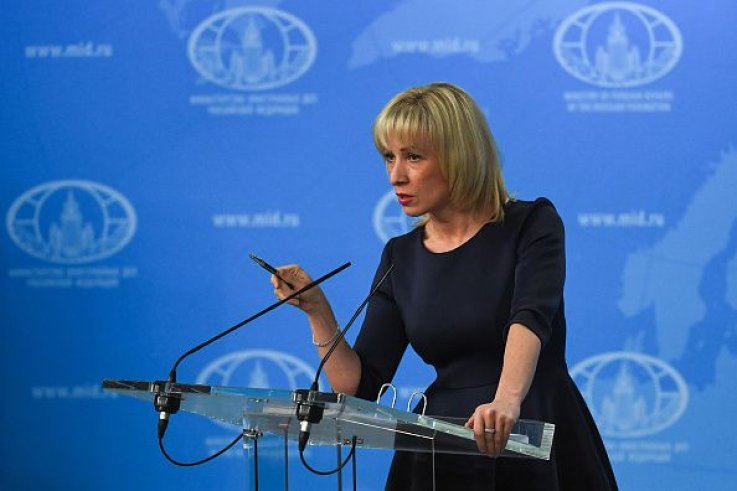 Both the U.K. and the U.S. blamed Russia for the chemical weapons attack, a charge Moscow has vehemently denied.
In the U.S., a 1991 law requires that the government sanction any country accused of using chemical weapons. The first round of sanctions took effect on August 27, and a second round will be imposed if Russia doesn't allow international inspectors into the country by November.
"We have indicated to them that they can make themselves not subject to these sanctions if they allow the on-site inspections, if they will give us verifiable assurance that they will not use these nerve agents against their own people again," U.S. Assistant Secretary of State Manisha Singh told a congressional hearing in Washington on Thursday.
Meanwhile, Russian citizens Alexander Petrov and Ruslan Boshirov are held responsible for the poisoning, according to U.K. claims, after authorities released video footage of the two men in Salisbury on the date of the attack. On September 5, British Prime Minister Theresa May told Parliament that the suspects were members of Russian military intelligence (GRU) and had received orders from the highest levels of the Russian government.
"The GRU is a highly disciplined organization with a well-established chain of command. So this was not a rogue operation," May told parliament. "It was almost certainly also approved outside the GRU at a senior level of the Russian state."
Russian President Vladimir Putin personally denied May's allegations, saying the two men were civilians. The alleged perpetrators then gave an exclusive interview to the Russian state television channel Russia Today, in which they claimed they were tourists enamored with the city's famous cathedral spire.
"It's a tourist town—there's a famous cathedral there. Salisbury Cathedral," Boshirov told news channel RT. "It's famous for its 123-meter spire, it's famous for its clock—the first clock to be invented in the world, and it's still going." The pair claimed that they had also intended to visit Stonehenge but had been deterred by snow.
Russia Lashes Out at Trump Administration's Call for More Sanctions Without Chemical Weapons Inspection | World