Russia Plans to Launch Perfume Line, Souvenirs to Attract Tourists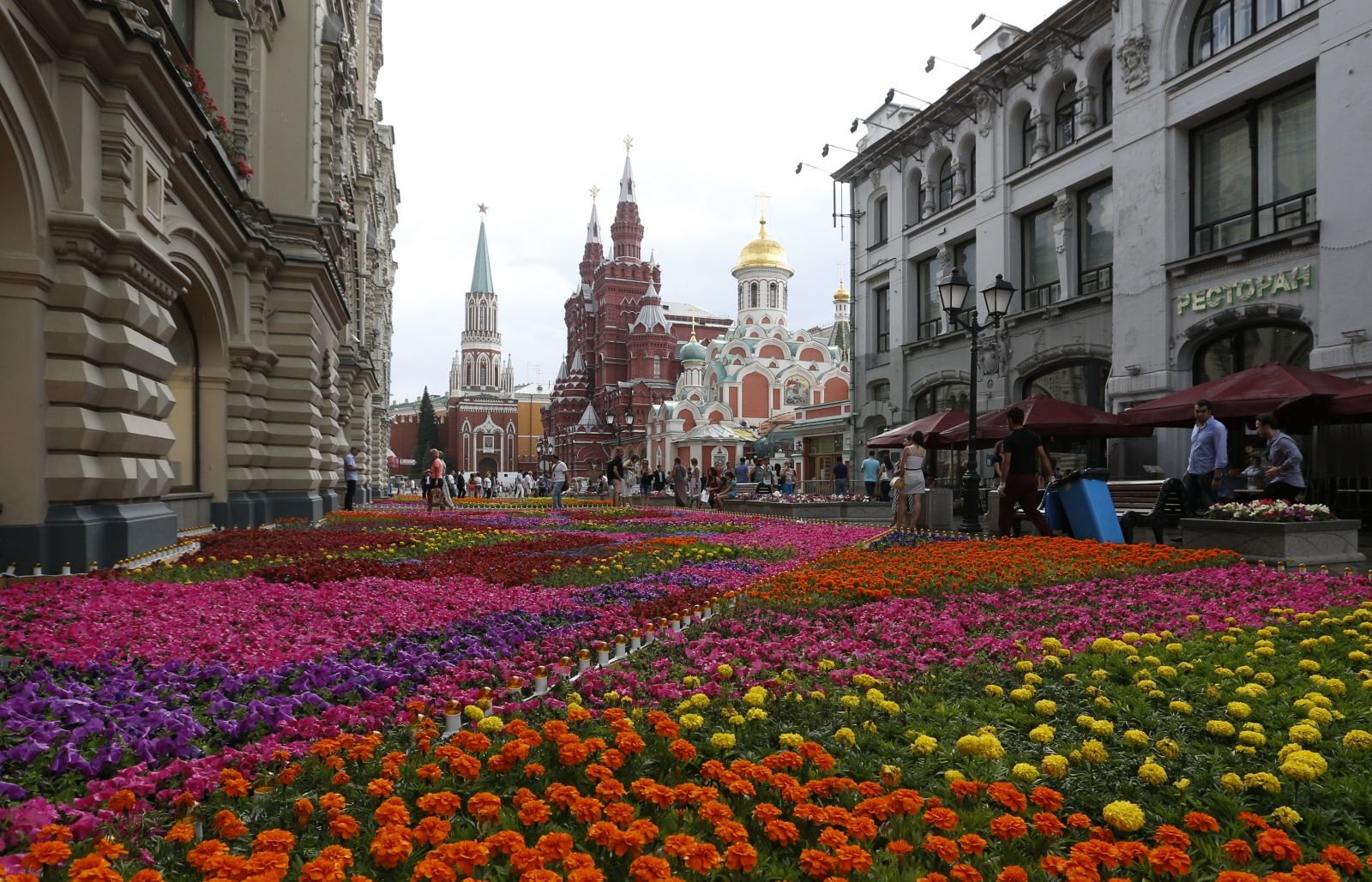 Russia is preparing a new range of souvenirs including a line of perfumes and scents, drawing inspiration from its most iconic sites, in a bid to rebrand the country to make it more appealing to tourists.
As Russia's relations with the European Union and United States have plummeted over the crisis in Ukraine, the Russian tourism industry has suffered. The country's tourism companies' union last month reported that in the space of a year the number of Russian tour operators has halved. Tourism hubs have been particularly harshly hit and this month there were reports that the number of people visiting St Petersburg was five time less than it was in September.
Russian national daily Izvestia now reports that Russia's official tourism board Rosturizm is planning a new strategy to attract more visitors and increase revenue from tourists as it gets set to launch a new line of perfumes.
The scents will be inspired by the different areas of Russia. Currently three cities have developed their regional perfumes - the old royal capital St Petersburg, Russia's historic far eastern metropolis Vladivostok, and Sochi, which was the host city of the last Winter Olympics.
The St Petersburg perfume will come in five different varieties named after the city's most famous tourist sites: Ekaterininsky park, the Alexander Nevsky Necropolis graveyard, Peterhof Fountains, the Hermitage art museum and the Petropavlovkaya fortress.
Vladivostok and Sochi will offer two perfumes each. Vladivostok perfumers have named their two scents after the city's Golden Horn Bay and Russkiy Island, while visitors to Sochi will be able to chose from the city's eponymous perfume Sochi or the Krasnaya Polyana fragrance, named after the nearby luxury ski resort.
It's not yet clear how many more scents will be produced, however according to Izvestia, perfumers from Moscow are currently working to create one which is inspired by the Russian capital.
According to Sergey Korneev, the deputy head of Rosturizm, the state body is not only backing the initiative but it is currently planning to open special stalls where the perfumes will be sold, as well as launching an advertising campaign to promote them.
"The modern tourist needs new impressions and stimulations. Just looking at attractions and natural sites is not enough anymore. In this sense, the regional perfume line can become a new brand. After all the smell - that is the whole story," Korneev said.
"Especially so, if it the manufacturing process is made accessible to tourists and they are told the story of how [the scent] was made, of what ingredients the aroma from different Russian regions is produced," he added.
The new perfume line is part of the Visit Russia tourism campaign which is aiming to rebrand the country as a tourist destination. In the coming year, five international Visit Russia offices will be open in Germany, Finland, Italy, Dubai and Beijing at a cost of eight million roubles (€131,000).
"I am confident that perfume manufacture can become a great souvenir. A large part of income from tourism comes precisely from the sale of souvenir goods," Korneev added. "Many tourists spend more on sites than they do on airfare, lodging and drinking."
Meanwhile the deputy head of Russia tour industry union Yury Baryzkin endorsed the plans to expand the souvenirs on sale in Russia, estimating that tourists spend 40% less than they intend to in Russia because there are not enough products for them to buy.