Russia Launches Massive Armada for Latest Baltic Sea Drill to Check Combat Readiness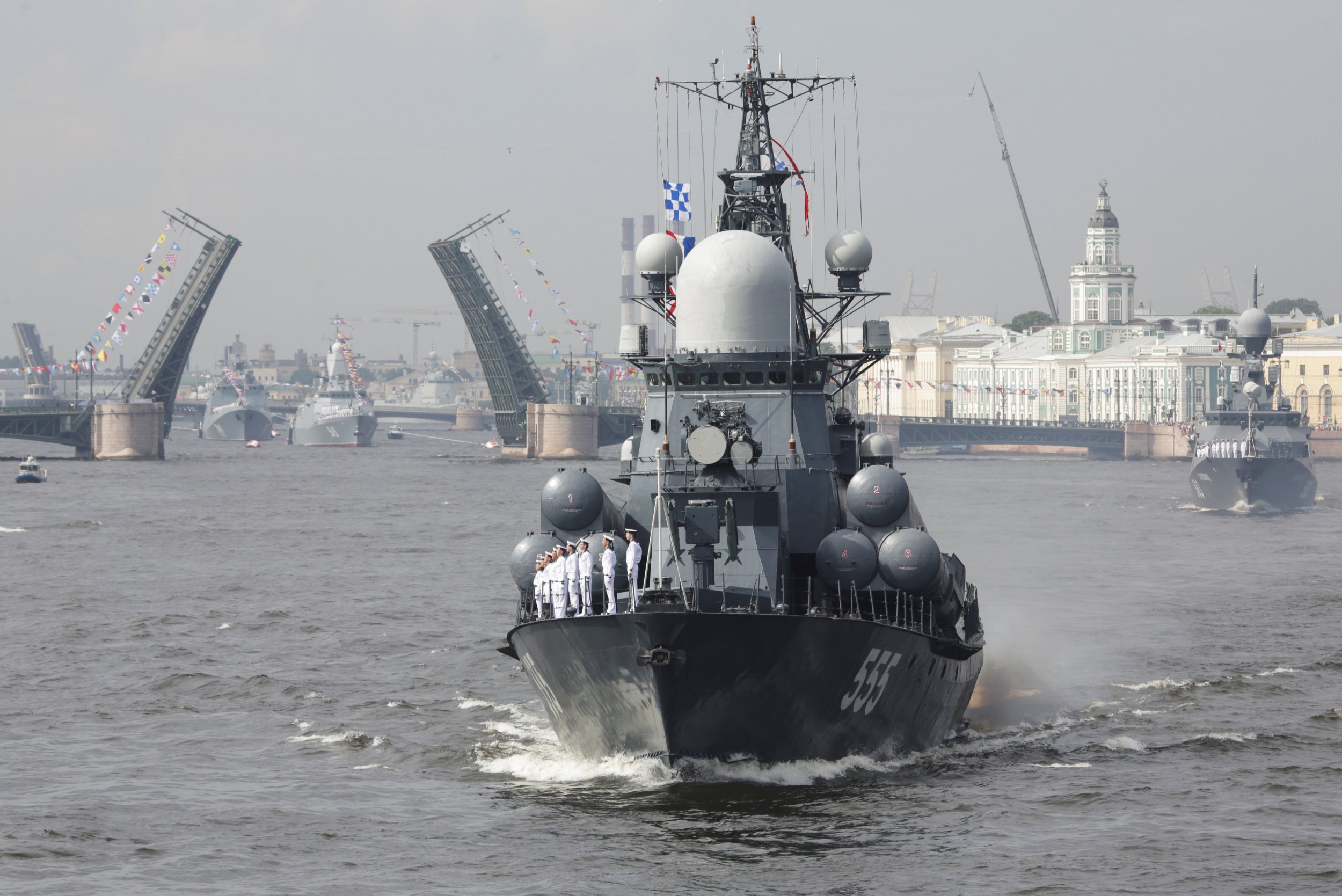 Russia's navy has called on 2,000 troops and 70 vessels for combat readiness drills in the waters of northern Europe, ahead of a controversial army drill with Belarus next month.
The vessels involved will include support ships, as well as "corvettes, large amphibious ships, small rocket ships and small anti-submarine ships," Western Military District spokesman Roman Martov told state news agency RIA Novosti on Wednesday.
The Baltic region has become an area for reinforcement on Russia's part, as well as on NATO's (albeit to a less numerous extent), since ties turned sour after Moscow's annexation of Crimea in 2014.
Related: The majority of Americans back sending troops to Baltics if Russia attacks
Lithuania, Latvia and Estonia collectively set up NATO's longest shared border with Russia, and the three are the only former Soviet states to now be part of the U.S.-led military alliance. Since the start in 2014 of Russian-backed turmoil in another ex-Soviet republic, Ukraine, the Baltics have repeatedly expressed existential fears, asking assurance of allies that Russia will not annex any of their territory in the same way.
Russian air force presence in the international skies around the Baltics has increased sharply, as have NATO intercepts of such aircraft, with NATO strengthening its air police mission in Estonia and Lithuania. NATO ally Denmark posted video last month of one of these intercepts above the Baltic Sea, in which a Russian "Bear" bomber made a surprise trip near the Danish island of Bornholm.
The latest naval exercise involves forces from Russia's mainland ports near St. Petersburg and from the enclave of Kaliningrad—Russia's westernmost port, situated apart from the rest of the country and sandwiched between the Baltic Sea, Poland and Lithuania.
Russian troops will remain busy in the region during the coming weeks, as Moscow and its ally to the west, Belarus, plan a combat drill that posits a scenario where the two allies are attacked from the direction of Poland, Lithuania or Latvia.