Russia May Be Left 'Naked and Barefoot' Without Chinese Help: Igor Girkin
Russian military blogger and former commander Igor Girkin has said that China's help is needed for Moscow to have any success in the war in Ukraine.
The former FSB officer played a key role in Russia's annexation of Crimea and the war in the Donbas that preceded the full-scale invasion in 2022. He has since repeatedly criticized the Kremlin's war effort and lambasted its military commanders.
In his latest comments on his Telegram channel, a clip of which was tweeted by Francis Scarr of BBC Monitoring, Girkin said that China "is the only country that could give us a lend-lease to continue this war with any level of success." He said this lend-lease needed to include ammunition, shells and artillery propellants "which are catastrophically lacking."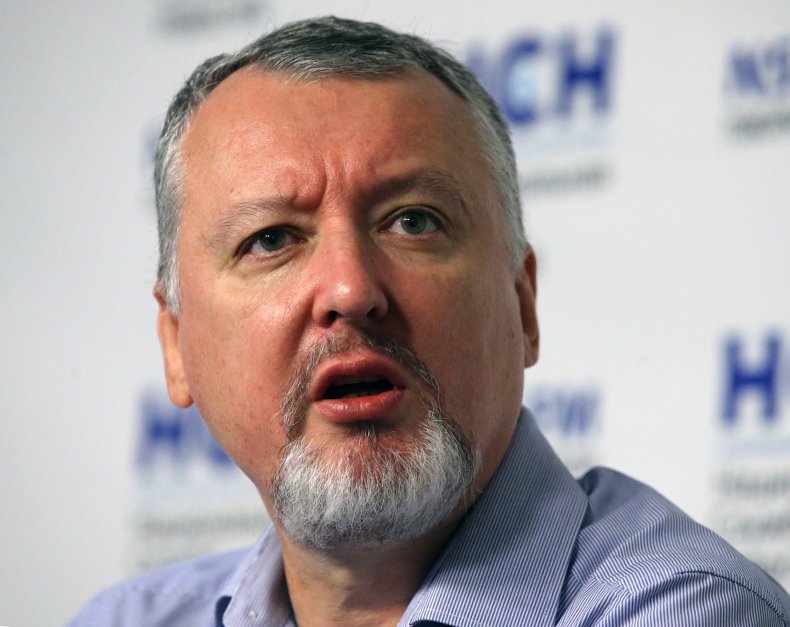 Without this cooperation from Beijing, he believes that Russia "won't just be unable to fight for as long as we want—we could simply find ourselves naked and barefoot in every sense against the enemy as early as the middle or end of this year."
This week, U.S Secretary of State Antony Blinken said Chinese firms were providing "non-lethal support" to Russia and that they may soon give "lethal support". Beijing has rejected the accusations.
Girkin, who also goes by the name Strelkov, lamented how there were insufficient supplies for battalions of mobilized men and other units in Russia's forces and that at some point "we won't even be able to replace the artillery systems which we have lost."
He also took aim at Russian generals "led by that cretin (Valery) Gerasimov," referring to the head of the Ukrainian campaign appointed by Vladimir Putin last month. He said they are "burning and abandoning equipment in such quantities that the defense industry just won't be able to withstand it."
Girkin also said that 450 armored vehicles were abandoned near Izyum, a number which was "comparable to the German losses in the Battle of Kursk" in reference to the largest tank battle in history that took place during World War II in the Soviet Union.
On Friday, when the world marked the first anniversary of the war, Girkin took aim at Putin in a Telegram post in which he blamed his actions amid Russia's mounting troubles on the battlefield.
His post said that the Russian president had an "amazing schizophrenic ability" to start any "business," but not finish it.
Newsweek has contacted Russia's defense ministry and China's foreign ministry for comment.
Correction 27/02/2023 4:30 E.T.: This article was corrected to state "the largest tank battle in history that took place during World War II," not "World War III".