A Rare Call for Tolerance of Gays in Russia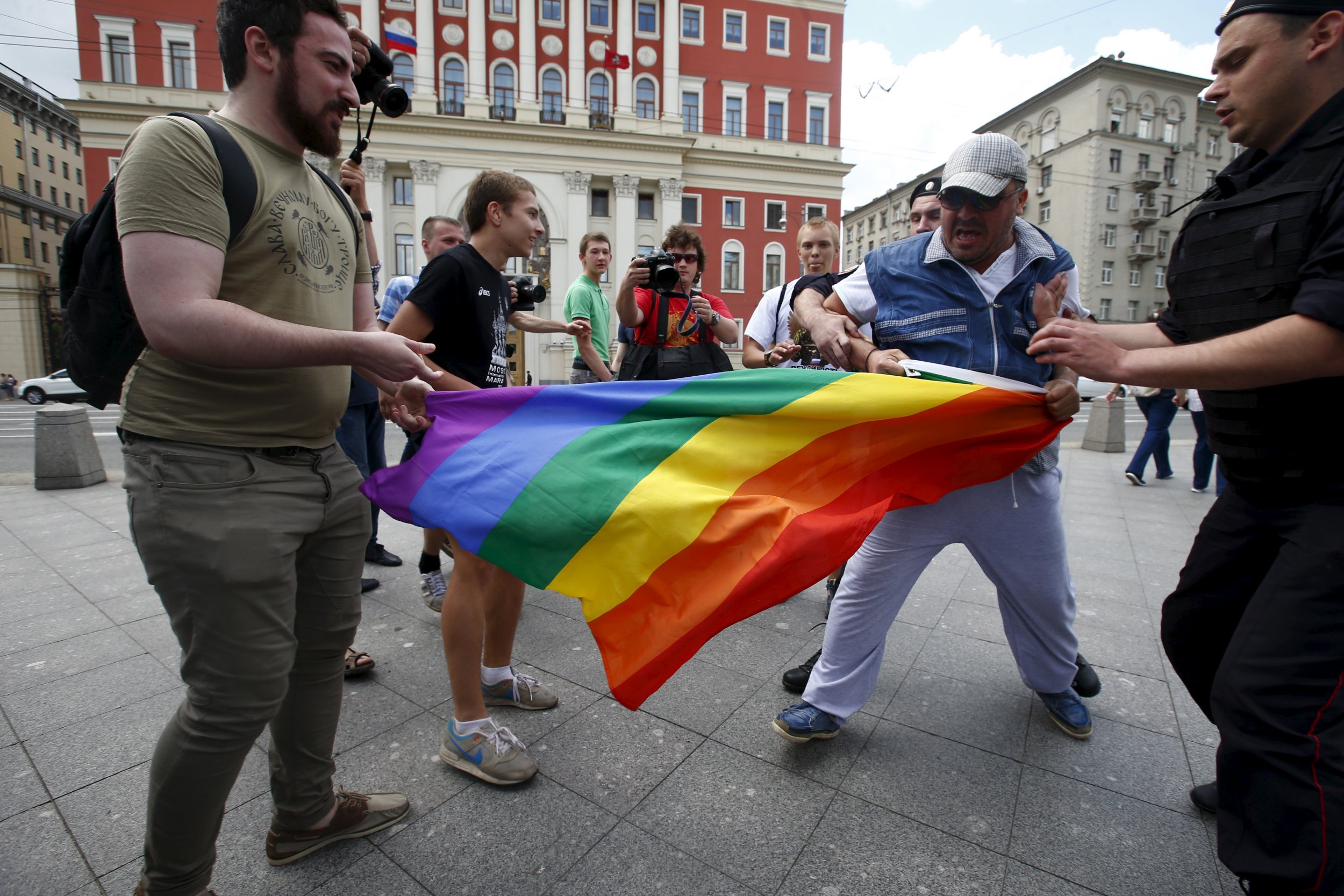 Russian officials mostly reacted as you might expect to last week's landmark U.S. Supreme Court decision on gay marriage, but one member of Parliament said it was time for Russia to stop gay-bashing and accept that equal rights were only a matter of time.
Konstantin Dobrynin, a little known legislator and former lawyer, suggested that Russia should pass legislation that would introduce measures like the "don't ask, don't tell" policy used by the American military forces from 1993 to 2011.
Dobrynin, who was appointed to the Federation Council, the upper chamber of the Russian Parliament, by the local government of the Arkhangelsk region, made his statement on Saturday, the day after the U.S. Supreme Court ruled in favor of marriage equality. His comments were remarkable in a country known for its homophobia. In 2013, a law against "homosexual propaganda" was passed in the country, and gay pride events have been repeatedly banned and dispersed in Moscow and other cities.
Dobrynin said it was important that "Russia doesn't fall into crass gay-bashing, but try to find a legal way to provide a social balance between the conservative part of the society and all the rest, as far as this subject [gay rights] is concerned.
"The most important thing is to lower…the level of aggression toward minorities," he added.
Dobrynin said there were too many politicians in Russia cynically engaging in "gay-bashing" for their own political advantage and introducing anti-gay laws like "legislative spam" to no purpose. "It is them who pose a direct threat to the national security, and it is them who we should fight, not gays," he said.
His comments were in stark contrast to those of other Russian officials. Yelena Mizulina, a member of the State Duma (the lower chamber of the Russian Parliament) who authored the legislation against "homosexual propaganda" and supported an initiative to confiscate children from same-sex families, said Americans can do whatever they want on their own territory, but "shouldn't impose their preferences on other countries."
Vsevolod Chaplin, a spokesman for the Russian Orthodox Church, condemned the Supreme Court's decision. "People who are into 'the American democracy' and try to reconcile it with traditional values should think twice after this decision," he said to a Russian news agency. "You should remember that they want to take away your right to live a life of faith and your soul from you."