Lindt Accused of Fooling Russians by Secretly Selling Them Low-Quality Chocolate
The Swiss company that makes Lindt chocolate has been accused of duping Russian consumers by selling them an inferior product compared with what it produces for the rest of Europe.
Russia's competition authorities, the Federal Anti-Monopoly Service (FAS), said that quality tests carried out last year had found that chocolate produced by Lindt for the Russian market was not of the same quality than it produced for other countries. The Zurich-based chocolate maker denies the claims and says that its chocolate is the same wherever it is sold.
In launching a formal anti-monopoly case, the FAS said that the information on Lindt packaging leads consumers to believe that they are being offered the same chocolate that is produced and sold under the same brand in western Europe.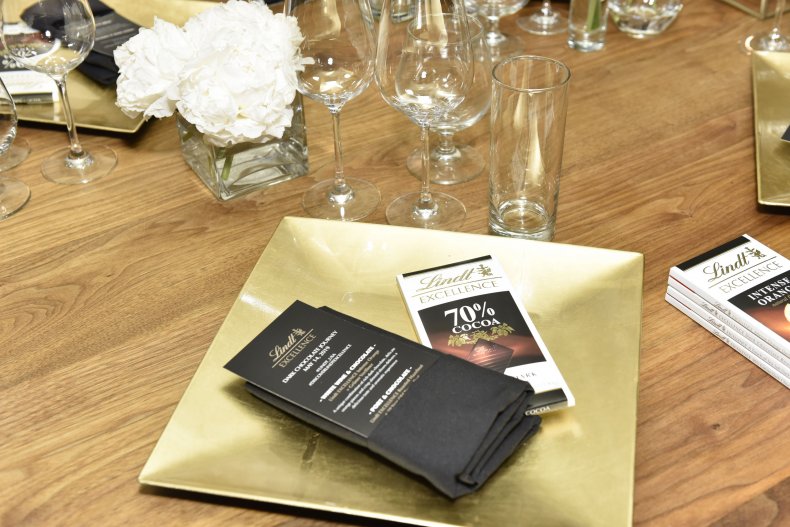 The brand, controlled by Lindt and Sprüngli, touted the quality of the product in its advertising, but selling an inferior product in Russia gave them an unfair advantage over domestic producers, the FAS said.
In December 2019, the authority had issued a warning to Lindt to stop the practice. It also issued similar warnings to Henkel and Procter & Gamble for not informing Russian consumers about the difference in quality of products sold in Russia compared with abroad, news agency Tass reported.
"When manufacturers offer Russian consumers, for various reasons, adapted goods and do not inform them about it, the department sees in such actions signs of violation of anti monopoly legislation," Andrei Kashevarov, Deputy Head of FAS Russia said in a statement.
Lindt could face a fine of between 100,000-500,000 rubles ($1,350-$6,700).
In a statement to Newsweek, Lindt & Sprüngli said independent testing showed there were no "substantive differences" in the chocolate it sold in Europe and Russia. It has submitted to the FAS information showing it was acting in compliance with Russia's anti-monopoly laws.
"All products under the Lindt brand supplied by us to the Russian Federation fully comply with the same production and quality standards as those supplied to the rest of Europe and globally," the company said.
It added that there were no separate production facilities for its chocolate sold in Russia and its products used "the same raw materials of uniform quality for all recipes of the products, whether they will be sold in Russia or in any other country."
"A single batch of Lindt chocolate can be sold in Russia and in Switzerland, Germany, France, or in many other countries. The labeling may differ. The chocolate will be the same," the statement to Newsweek said.
This story has been updated to include a statement to Newsweek from Lindt & Sprüngli.