To Russia With Love: Here's What Donald Trump Gave Putin In Exchange for World Cup Ball After Meeting
President Donald Trump and Russian President Vladimir Putin exchanged gifts Monday after holding their first summit in the Finnish capital of Helsinki.
After a two-hour, closed-door meeting, the two heads of state gave a press conference during which Putin handed Trump a soccer ball from the 2018 World Cup that concluded Sunday, saying "now the ball is in your court" to improve strained ties between the major powers. Trump thanked his Russian counterpart and proceeded to toss the ball to his wife, Melania, so she could give it to their youngest son, Barron.
Following the conference, the state-run Tass Russian News Agency cited the Kremlin press secretary as saying that Trump gifted Putin with a jersey and puck from prolific Russian hockey player Alexander Ovechkin. The former HC Moscow Dynamo star first joined the Washington Capitals for the 2005 season and won his first Stanley Cup with the team last month.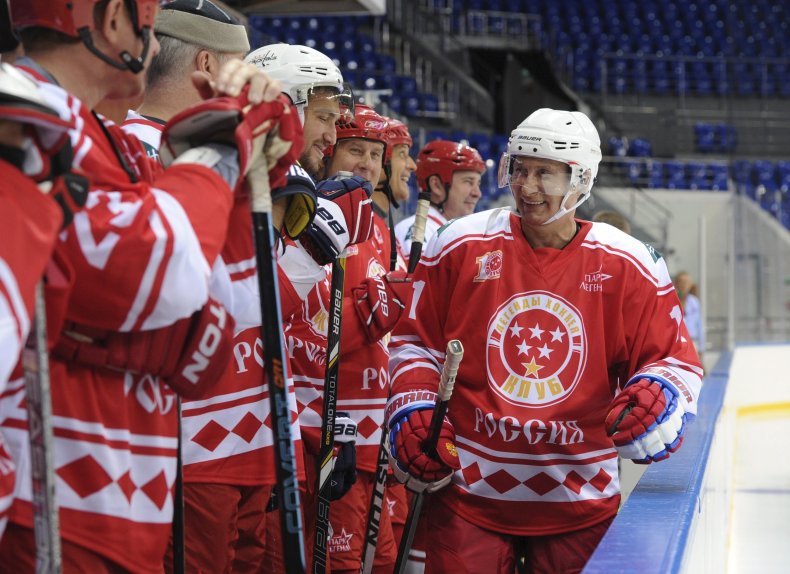 The friendly, sports-themed exchange comes as both presidents attempt to mend their countries' broken ties, which largely fell out under former President Barack Obama. The U.S. and its allies have accused Russia of upsetting regional security and undermining democracies—including allegations that the Kremlin interfered in the 2016 U.S. presidential race in Trump's favor.
Putin again vehemently denied this Monday, revealing he personally wanted Trump to win, but only because he had a more positive view of improving U.S.-Russia relations than his opponent, former Secretary of State Hillary Clinton. While Trump has previously admitted that Russia may have been involved without his knowledge, he also denied there is any evidence to support this during the joint press conference.
Related: Watch: Trump Tosses Putin World Cup Ball to Melania For Son Barron During Press Conference
The Republican leader has accused his Democratic opponents of pushing a false narrative and instead called on intelligence agencies to investigate the alleged disappearance of Clinton's private email server. Trump and a number of his supporters have argued Clinton's use of a private email server while she served as Obama's top diplomat may be an indictable offense, but the FBI has so far disagreed.
Trump told reporters "I don't see any reason why" Russia would attempt to manipulate the outcome of the 2016 race. The conference came just three days special counsel Robert Mueller, tasked with investigating Russia's alleged role in the 2016 elections, indicted 12 Russian officers in the hacking and subsequent release of Democratic Party emails.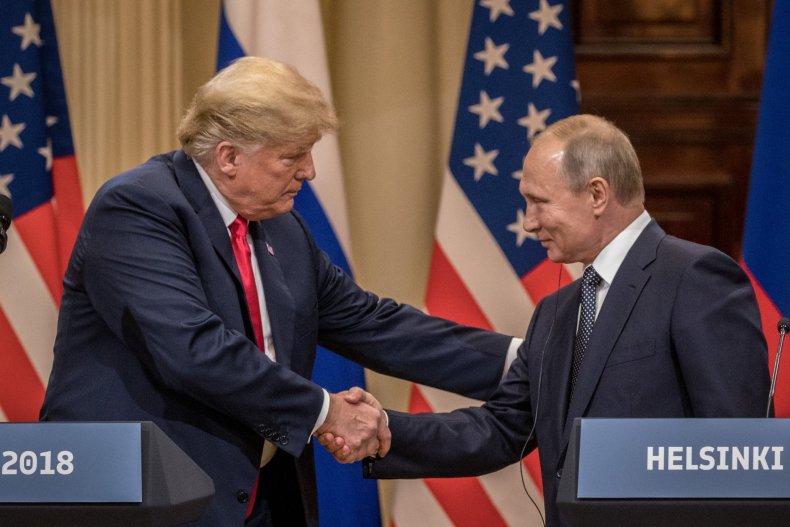 Trump and Putin both hailed the results of their meeting and, while no concrete policy changes were announced, the pair reiterated their support for a closer U.S.-Russia relationship on international issues.
"Constructive dialogue between the United States and Russia affords the opportunity to open new pathways toward peace and stability in our world. I would rather take a political risk in pursuit of peace than to risk peace in pursuit of politics," Trump said emphasizing he prioritized "what is best for America and what is best for the American people."