Russia Demands Pentagon Explanation Of Mattis's 'Position of Strength' Comments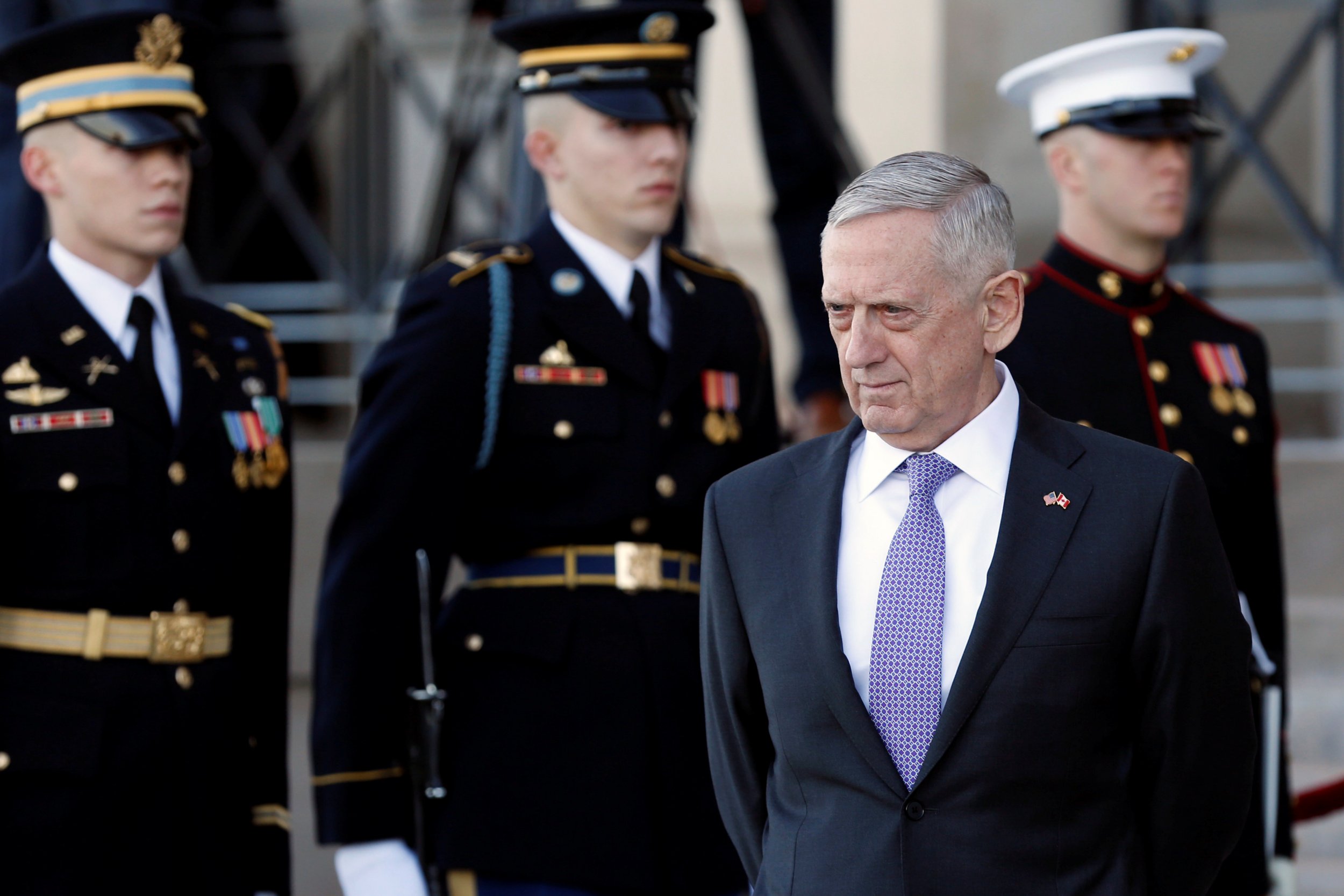 Russia has dismissed Defense Secretary Jim Mattis's call for the U.S. to approach Moscow from a "position of strength."
Mattis made the remark Wednesday during his first visit to NATO headquarters in Brussels since being sworn in last month.
While President Donald Trump has indicated a new U.S. skepticism towards NATO, even calling it "obsolete," the U.S. defense chief appeared keen to offer reassurances to European allies, as he said NATO was a "fundamental bedrock for the US and all the transatlantic community."
He did, however, call on allies to ramp up defense spending, or see U.S. support reduced, telling Europeans that "Americans cannot care more for your children's security than you do."
Mattis also told states concerned by Russia's general rearmament and its reinforcement of its southwestern flank that Washington wants dialogue with Moscow but "must at the same time defend ourselves if Russia chooses to act contrary to international law."
He said the U.S. would keep communication open just as it did in the "darkest days of the Cold War" but approach negotiations with Moscow "being realistic in our expectations and ensuring our diplomats negotiate from a position of strength."
His Russian counterpart Sergey Shoigu seemed unimpressed by Mattis's approach on Thursday in comments reported by Russian state news agency Itar-Tass.
"The Russian Federation's Ministry of Defence is ready for restoring cooperation with the Pentagon, however attempts to restore dialogue from a position of strength with respect to Russia are futile," Shoigu said.
"Today in Baku (Azerbaijan) at a meeting between chief of the military's general staff Valery Gerasimov and his American colleague Joseph Danford we await a clarification of the Pentagon's position."