Same-sex Adoptions Will Lead to 'Extinction of Mankind' Says Top Russian Politician: 'Imagine a Baby's First Words Being "Parent Number One'"
The head of Russia's upper house has described what she believes will be a bleak future if married same-sex couples are given permission to adopt children. In 2014, lawmakers in Russia extended a ban on same-sex adoptions by outlawing single would-be parents from countries that allow gay marriage.
The legislation came after international criticism by rights groups over Russia's law passed the previous year that banned the "propaganda of non-traditional sexual relations to minors."
Since the so-called "gay propaganda" law was passed, authorities have refused to authorize gay pride events and sexual minorities have reported increased persecution.
This tough political stance was reiterated this week by Valentina Matvienko, the chair of Russia's Federation Council.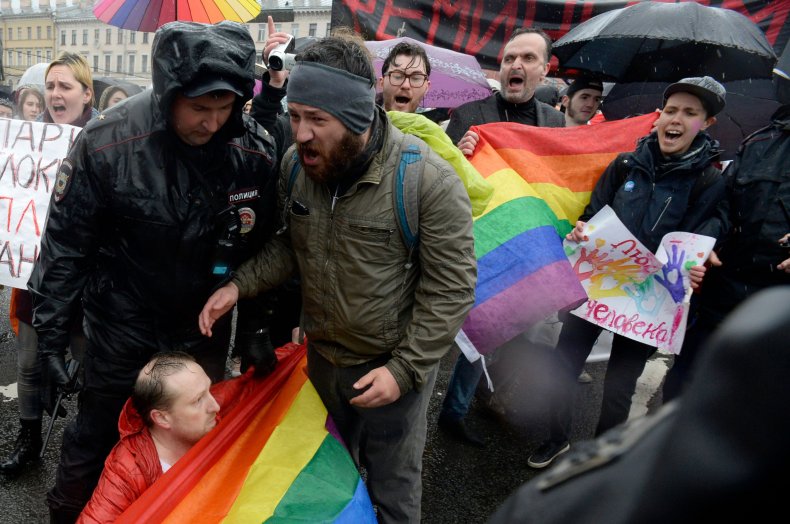 Speaking at a government-sponsored youth forum outside of Moscow, the 70-year-old described how there were "foundations for happiness" which included "family, children, and parents."
"We see how these foundations have been eroded recently. Can you imagine that a child who in any other country would say as their first word 'mom' would now be saying 'parent number one.' What will giving rights to same-sex married couples to adopt children lead to? It will simply lead to the extinction of humanity," she said, according to the state news agency Tass.
Despite Matvienko's views, a survey in May across 50 regions in the country showed that support for LGBT people in Russia was at its highest for 14 years, according to the independent Levada Center.
When asked if "gays and lesbians should enjoy the same rights as other citizens" some 47 percent agreed. This was compared with 39 percent in 2013, the year the "gay propaganda" law passed, The Moscow Times reported.
In May, the Russian version of the Elton John biopic Rocketman fell foul of this law, and all its gay scenes were cut out.
In an interview with the Financial Times Russian President Vladimir Putin appeared to give off mixed signals when he said "we have no problem with LGBT persons" but then added, "some things do appear excessive to us. They claim now that children can play five or six gender roles."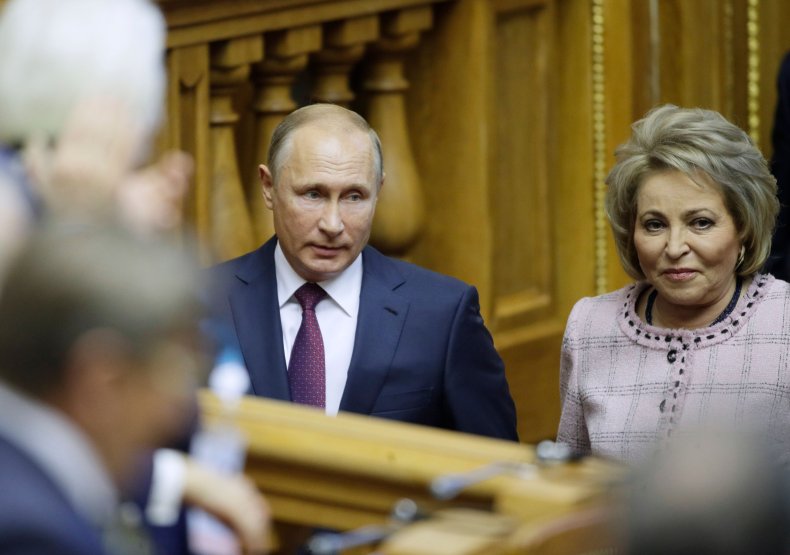 In May, Russian political analyst Alexei Makarkin told the RBC news website that anti-gay sentiment had waned "because it is not spoken about on television."
However, he did point out that it would only take people publicly voicing their fears about the "moral foundations of Russia" for there to be another uptick in "the level of intolerance toward the LGBT community."
A report last December by Human Rights Watch sounded the alarm over the country's laws which it said stopped LGBT people from accessing inclusive education and support services.
In another report in May this year the rights group highlighted how in the Russian republic of Chechnya men thought to be gay or bisexual were beaten, humiliated and unlawfully detained.