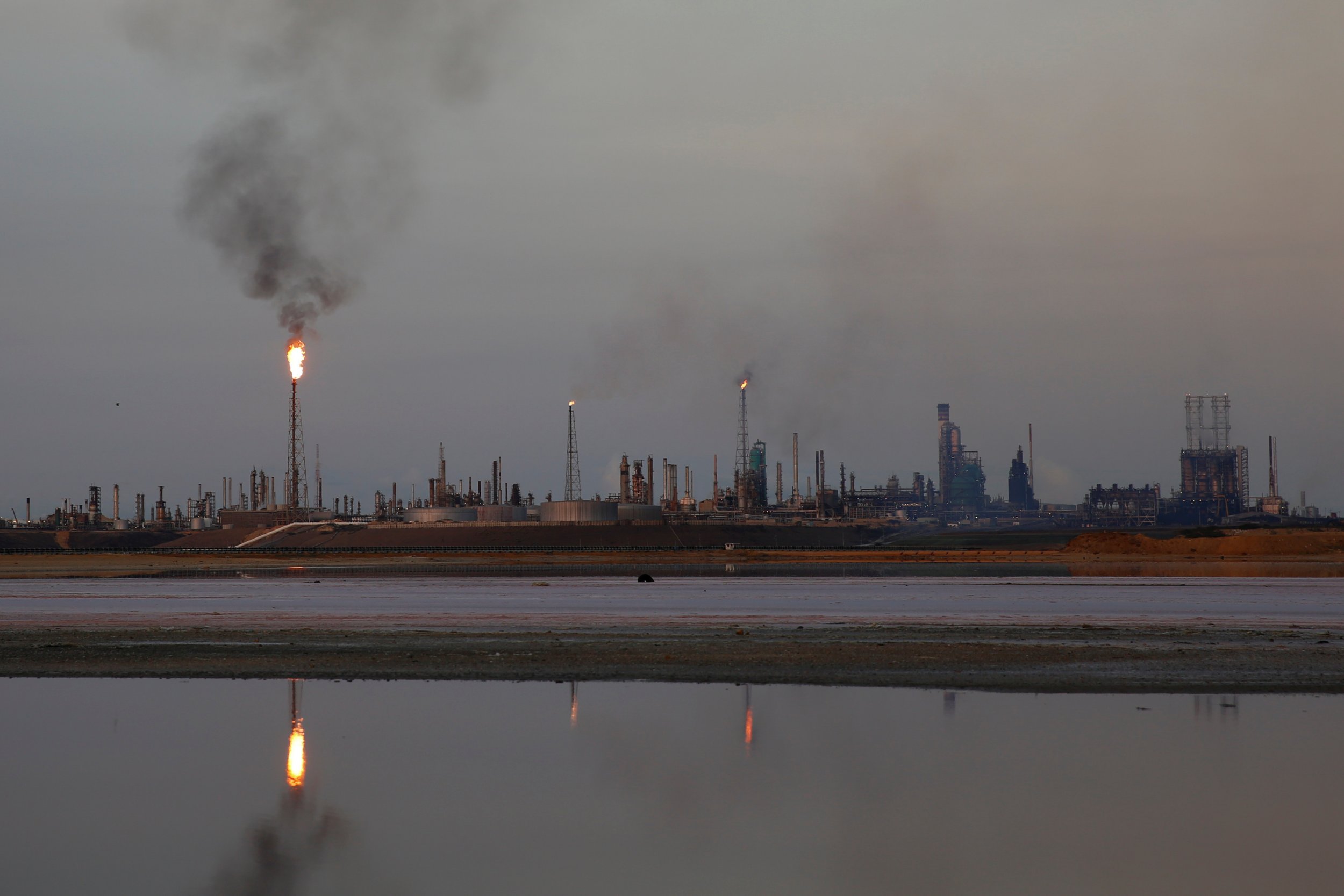 Russia's state oil company could soon control an energy giant based in Houston, Texas, and U.S. lawmakers are not happy about it.
"We cannot give [Russian President Vladimir] Putin any opening to affect the flow of oil or toy with Americans' prices at the pump," Democratic Sen. Bob Menendez said Monday. "And we cannot play Russian roulette with America's energy infrastructure. The risk to our national security and our economy is not one I'm willing to take."
Menendez spoke during a press conference he held to warn of the possibility that Russia could gain control of Citgo, which has 48 petroleum product terminals in 20 states. Venezuela's state-run oil company owns Citgo and used a 49.9 percent stake as collateral on a loan last year from Russia's state-run Rosneft.
Menendez as well as at least two U.S. representatives wrote letters this week to Treasury Secretary Steven Mnuchin warning of how a default would hand Russia the Citgo shares. The oil company controls about 800,000 barrels of the nearly 20 million barrels of petroleum the U.S. uses every day to help fuel its economy, CNN Money reported.
Venezuela is in dire economic straits at the moment, with its foreign reserves currently worth $10.5 billion, almost a third of what they were worth in 2011. Venezuela's state-run Petroleos de Venezuela, which has owned Citgo since the 1980s, put up just shy of a 50 percent stake in the company as collateral for a Rosneft loan in December. All Rosneft would need for a majority share would be to buy a few more bonds, thus clearing the threshold.
"Given Russia's interference in the U.S. election and ongoing meddling in European elections, not to mention its habit of invading and bullying its neighbors, the last thing the United States should be doing is handing the Kremlin a significant ownership share in a major U.S. energy supplier," Menendez added.