A Grim Meme Casts a Spotlight on Internet Censorship in Russia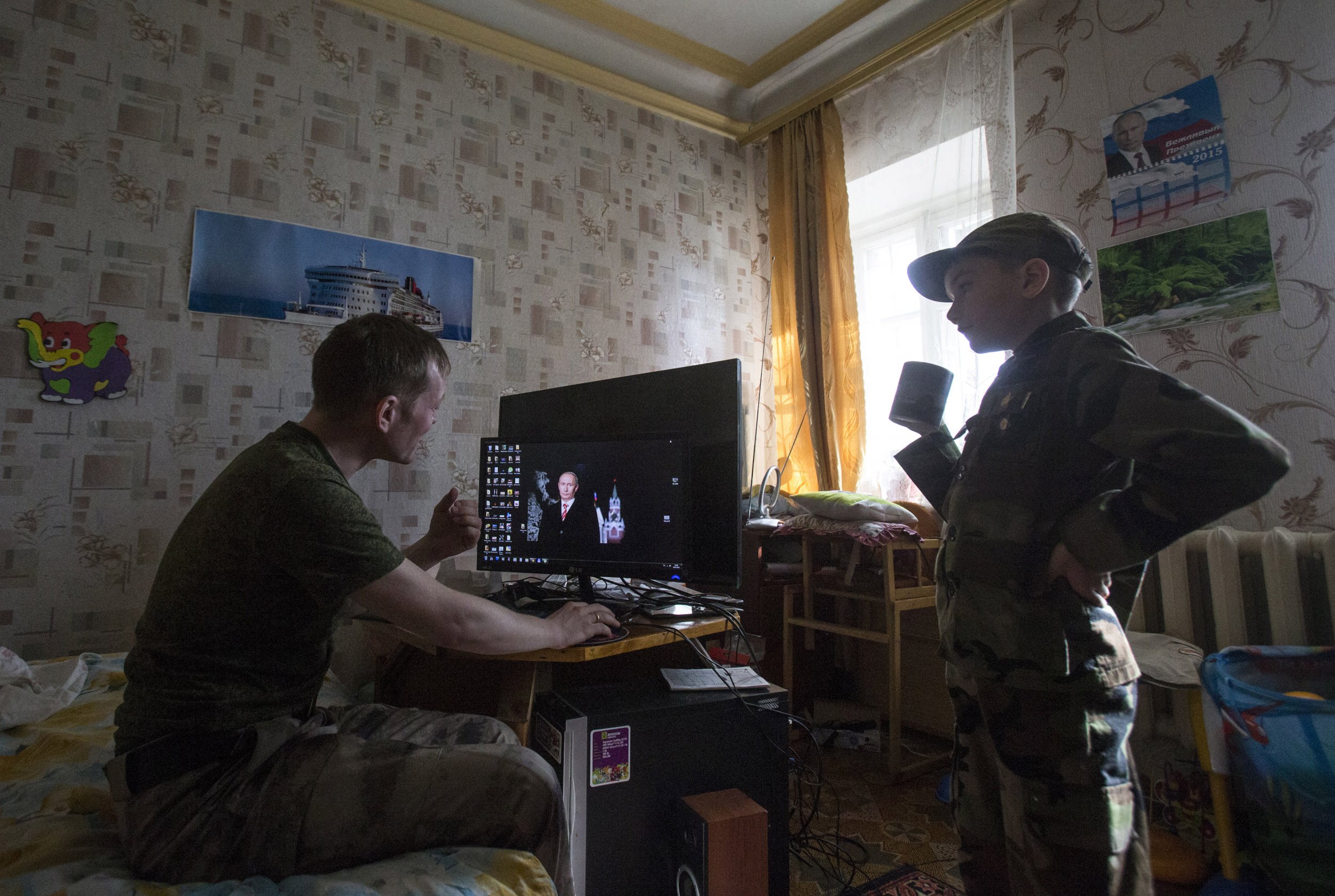 On June 15, not long after Jeanna Friske, a prominent Russian singer, died of brain cancer at the age of 40, someone posted a grim meme about her on MDK, a popular group on the Russian social media site, VK. The meme consisted of a photo of Friske and a sentence playing on a line from one of her hit singles: Instead of "I have never been to Malinki" (an imaginary village where the song takes place), it said "I have never been to a grave" (the words grave and Malinki sound similar in Russia).
MDK is a place where users frequently publish controversial memes; the site built its reputation on politically incorrect content. But this time, MDK's users apparently went too far. Not long after someone posted the meme, VK moderators received a flood of complaints, while others took to Twitter to express their outrage. Among those angered by the meme: Yana Kudryavtseva, journalism student in St. Petersburg who created an online petition, asking the Russian government to "take legal action" against MDK. In several hours, it attracted more than 20,000 supporters (by now there are more than 150,000). "[The] things that MDK publishes are often way over the top," Kudryavtseva told Kashin, an independent Russian news blog. "I have wanted to create a petition against them for a long time, but there was no legitimate pretext. It's not enough for me if the administrators just pay a fine. I want them to be taken down."
Faced with a growing backlash against the meme, VK decided to do just that. Yet after its business partners complained, saying they didn't want their ads to be associated with the infamous page, the site excluded MDK from the network's advertising system. "VK doesn't practice censorship and doesn't evaluate the "appropriateness" of the content, since this is too arbitrary," Georgy Lobushkin, a spokesperson for the network told Newsweek. "The MDK case was an exception, because the amount of complaints was unusually large."
The controversy didn't end there. Soon, three members of Russian parliament joined Kudryavtseva's crusade; they filed requests to the prosecutor general (a position akin to the U.S. attorney general) and the head of Roskomnadzor, a government organization overseeing the media, asking them to shut down the group. "I think we should go as far as to the president with this," said Iosif Kobzon, a Russian lawmaker and a popular Soviet pop singer. "We have to end this offence and mockery."
Roberto Enotov, one of the MDK's representatives, told Newsweek he hasn't been notified about any investigation into him or the group. He thinks the ordeal is a convenient distraction from Russia's economic crisis. "The situation in Russia nowadays is really difficult," he said. "But it's easier to make common people freak out over a scandal with a dead pop star than to talk about real problems."
The controversy over the meme comes more than a year after a Russian lawmaker unsuccessfully tried to prosecute MDK and VK over a separate image, published after a terrorist attack in Volgograd in October 2013. The lawmaker, Mikhail Markelov, even demanded that the Russian government launch a criminal investigation against VK's chief executive, Pavel Durov. No further action followed.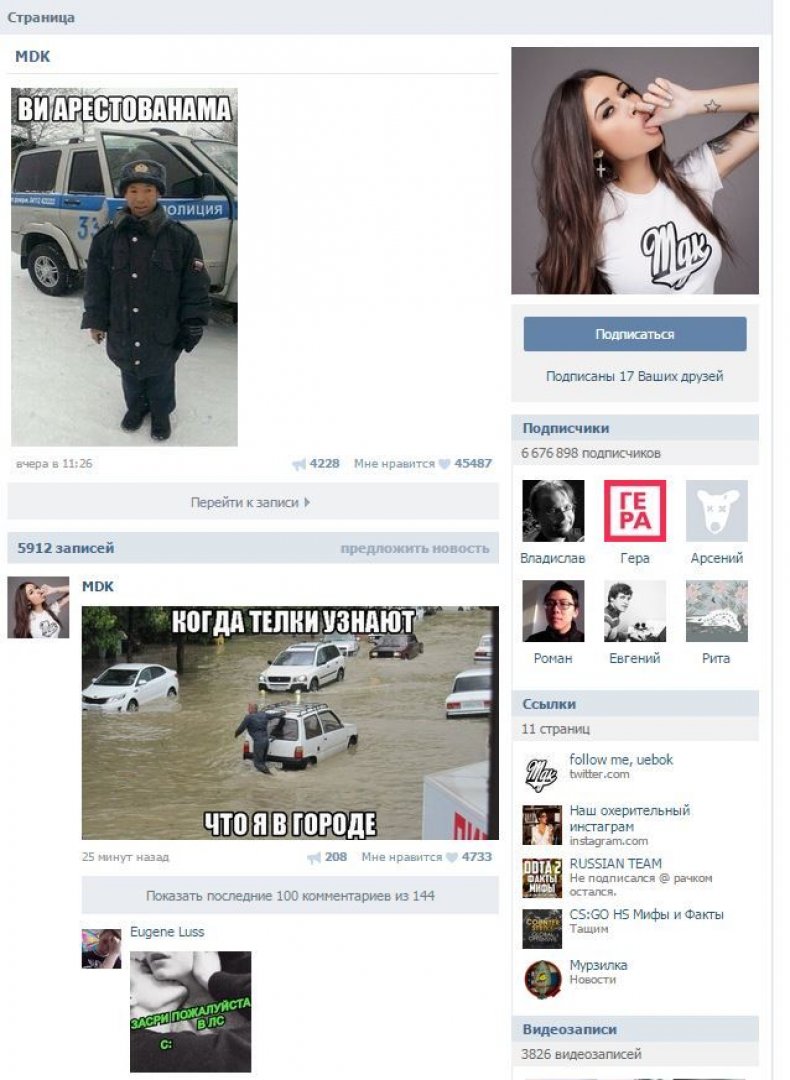 Since a Russian law came into effect in 2012 allowing the government to block websites without a court order for a number of reasons, such as drug-related content or "suicide propaganda," controversial Internet humor has increasingly caught the eye of Russian authorities—be it a provocative photo in front of a war memorial or an Instagram of a liberal TV anchor dressed up as an orthodox priest. And some say authorities are using a separate law to go after those it deems guilty of mockery and blasphemy.
Most recently, on June 22, Dmitry Khomak, the founder of Lurkmore, a Wikipedia-style site mainly devoted to memes and Internet celebrities, announced he decided to freeze the project. The reason: numerous cease and desist orders from the government, alleging that users post "extremist" content on the website.
In 2012, Roskomnadzor blocked Khomak's website, and demanded he delete several of entries related to smoking pot. The website's managers changed the site's IP address, but eventually complied with the demand. It was the first of many. "For the last two years, most of our time and best of our efforts were spent fighting with state censors and talking to authorities," Khomak told Newsweek, explaining why he decided to put Lurkmore on hold.
Khomak said the censors even tried to be friendly, suggesting that Lurkmore should just take down certain entries and "live in peace." "The problem is, all the articles were well in the boundaries of law. Even in today's Russia it's not a crime to say that you can smoke pot or that people sometimes kill themselves," Khomak said.
Lurkmore is far from the only site to arouse the ire of Russian media authorities. Roskomnadzor regularly blocks all kinds of pages and websites. For example, on Thursday, it blocked the entire Internet Archive website because of one article "Solitary Jihad" that gained more than 3,000 page views in 16 months. On June 22, Roskomnadzor blocked the website of the Russian Consumer Rights Protection Society for "major violations of Russian laws in the organization's activities." (The Russian media implied the real reason may have been a brochure about travelling to Crimea that was published by the consumer rights group last week and called the peninsula "an occupied territory.")
And Roskomnadzor has help, namely from the League for Internet Safety, a nongovernmental organization based in Moscow. "These guys surf the Internet eight hours a day, five days a week and report the sites that they find offensive to Roskomnadzor," Khomak said. "It can be a genuine child porn, or it can be a forum of an online game, or it can be just a joke about suicide."
A further government crackdown may be on its way. Russian parliament is discussing a new law that would allow Russians to demand that search engine companies delete any information about them that they consider inaccurate or outdated without a court order. Yandex, Russia's largest Internet company, issued a statement saying the legislation violates people's constitutional right to access information. Other major Russian Internet companies also oppose the legislation.
Yet analysts say the MDK situation is unique because public demand spurred the government to take action. "In Russia, people can't organize a boycott or a class action lawsuit," Khomak said. "They appeal to authorities, asking them to prosecute bad people, even if the law says otherwise."
Despite the controversy, MDK representatives remain defiant. "Of course, we're not happy about being cut from the advertising revenue, but we'll get through it," Enotov said. "In fact, our client base has grown almost twofold after all this. You know, the only people really annoyed by us are wankers."