International Women's Day: Medvedev Pledges New Strategy for Women of Russia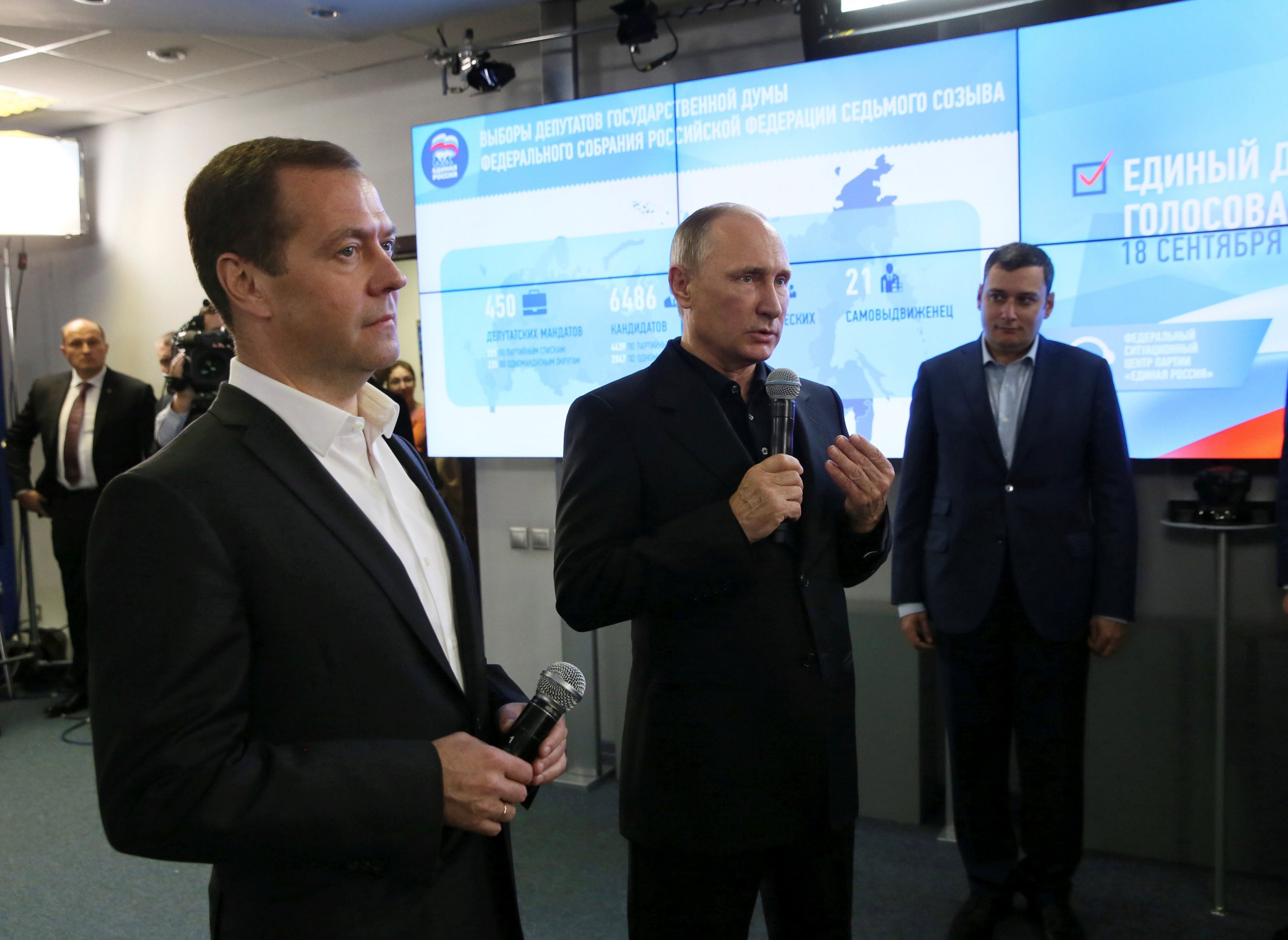 To mark International Women's Day, Russian politicians have tried all sorts of gestures, with Russian President Vladimir Putin giving a poetry recital in his statement, while nationalist party leader Vladimir Zhirinovsky lectured parliamentarians about women and borscht.
Prime Minister Dmitry Medvedev decided to mark the day with policy, unveiling a so-called strategy to promote support for the country's female population. The 18-page document makes a general pledge to "create the conditions for equal participation of women in political, economic, social and cultural spheres of public life," but did not mention specific mechanisms, stating that these would be set up in the coming year.
Much of the document centers on the government's previous efforts to in opening up the labor market to women and in promoting women to earn qualifications such as doctor's degrees—25 percent of doctorate holders in Russia are women according the statement.
Notably, the strategy aims to increase the number of women entering parliament and local assemblies to 30 percent in the next five years—up from 14 percent.
Policy analysts have voiced skepticism about the nascent strategy, however, due in part to recent legislation in Russia on the treatment of women and also because of Moscow's financial inability to mount a new gender equality program.
"This seems more as a token statement which will be used for publicity purposes, especially in the upcoming presidential election set to happen no later than next March," Alexander Kokcharov, Russian defense and policy analyst at IHS Maarkit says. "The aim of it is to deliver the key message to the government's key constituents—women."
He adds, "I am skeptical, firstly that there is much interest in Russia in in social economic policy changes in the near future and secondly that the economic reality of Russia allows for any such strategy at the moment… Security considerations have topped the agenda of the Russian government."
Lilia Shevtsova, Russian policy expert at London's Chatham House, agrees that the document was less a strategy and more a blank statement intended to appeal to more conservative voters.
"Moreover, all attempts to promote women or defend their rights look hypocritical in the situation when the rights of society are suppressed," she adds.
Kokcharov also points to International Women's Day protests against male-dominated governance, broken up by police, as a signal of the government's real motivation. "With feminist protesters being detained in both Moscow and St Petersburg shows that the government doesn't really care about anything meaningful in terms of a new strategy on women."
The apparent support of women's rights comes in contrast to a change in Russia's criminal code voted through in January that softened punishments for domestic abuse.
Michelle Carpenter, human rights analyst at risk analysis company Verisk Maplecroft says this change will impact women's wellbeing most significantly.
"By decriminalizing some forms of domestic violence, the government has demonstrated that it does not take the safety of women and children seriously," she says. "Over 14,000 women die each year in Russia at the hands of violent partners, while according to [the newly announced] strategy, over 60,000 receive support from crisis centres. Regardless of the commitments the government makes, the welfare of women cannot be guaranteed when legislation is lax and penalties for abusers are insufficient."
Recent polls show popular support for women's participation in politics in Russia dropped significantly over the past year.