Russian Military Bombs 'Enemy Submarine' In Drills Near New U.S. War Games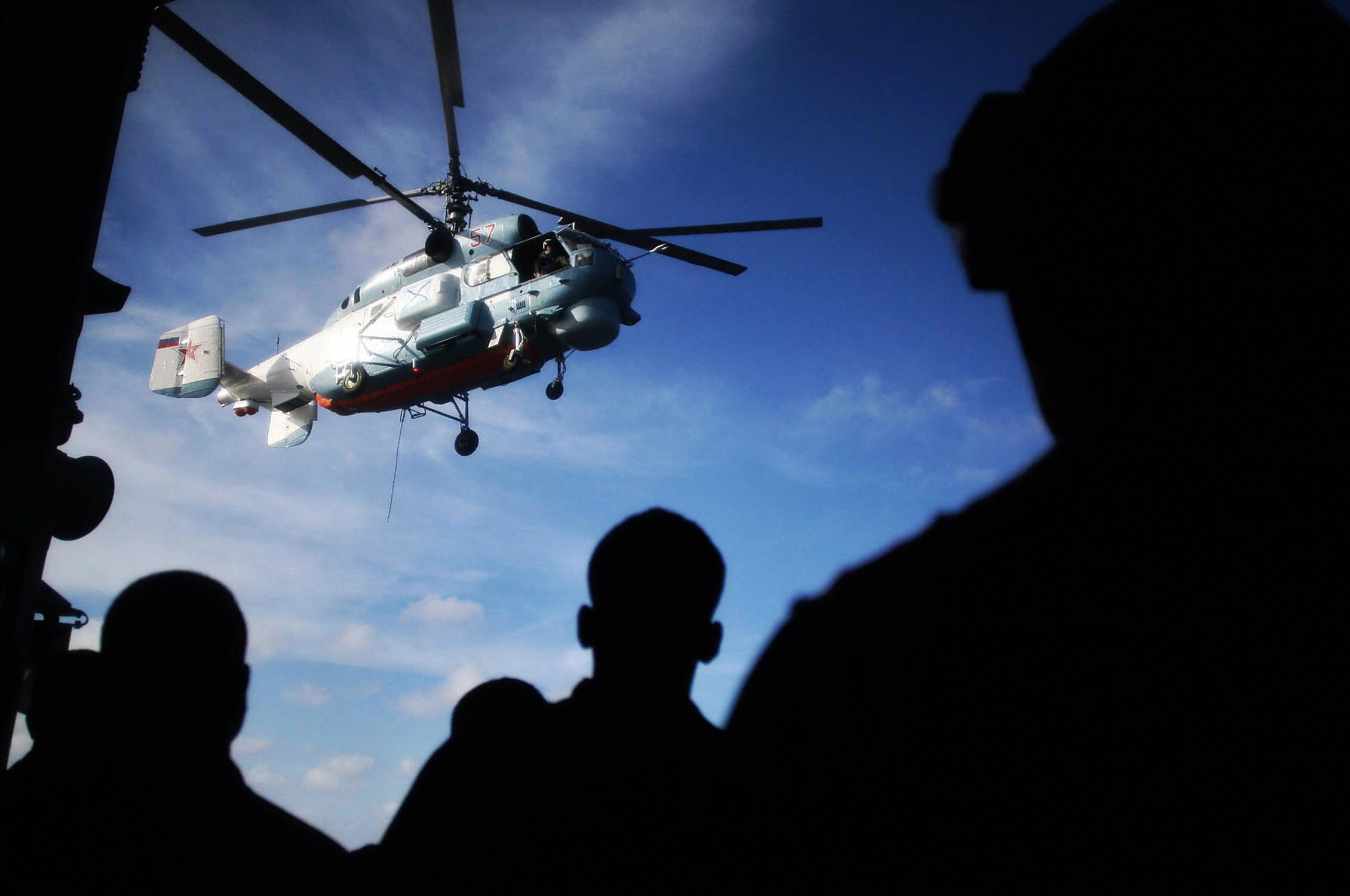 Russian helicopters on Wednesday staged explosive exercises, destroying maritime targets in the already tense Baltic region, where the U.S. began its own multinational war games just one day earlier.
The Russian military deployed 10 Kamov KA-27 antisubmarine warfare helicopters from the naval aviation branch of its Baltic Fleet to participate in bombing a simulated hostile submarine off the coast of Kaliningrad, an exclave of Russian territory situated between Lithuania and Poland. Both of these countries, along with the Baltic states Latvia and Estonia, are part of the U.S.-led military alliance NATO, which on Tuesday launched a regional exercise called Tobruq Legacy 2017, involving multiple European allies of the U.S. As the rivalry between Russia and NATO heats up, both displayed the readiness and might of their respective armed forces.
Related: Russia and NATO war games in Europe see new player: China
"According to the drills' scenario, an enemy submarine reconnoitering the fleet's naval group has been detected in a combat training range in the Baltic Sea. The crews of the Ka-27 PL antisubmarine warfare helicopters have spotted the submarine and determined its coordinates with the help of radar systems and sonars," Baltic Fleet spokesperson Roman Martov told the state-run TASS Russian News Agency.
"The submarine—a specially imitated underwater target—has been destroyed by air bombs," he added.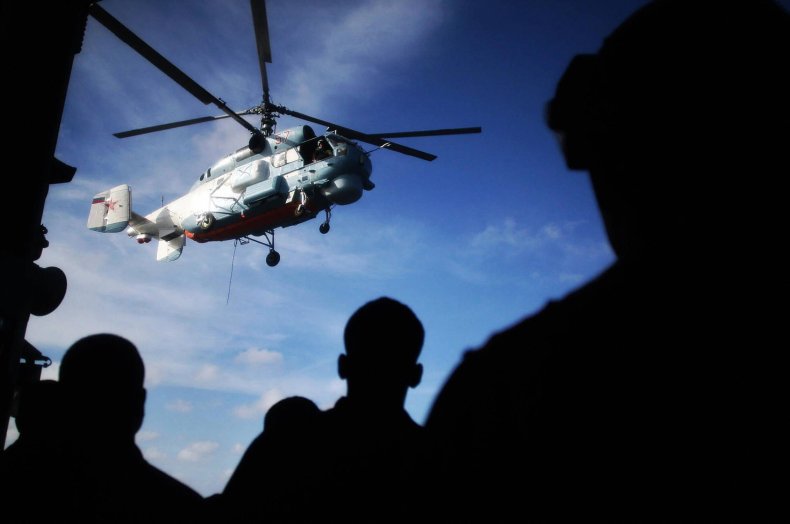 The day before, Russia and another leading military power, China, conducted live-fire drills in the Baltic Sea and the Mediterranean Sea, respectively, in preparation for joint war games to be held later this month, according to a report Wednesday by Russian Communist Party outlet Pravda that cited Newsweek's coverage of the upcoming Joint Sea-2017. Russia's invitation to Chinese forces has sparked concern among Baltic leaders who rely on NATO for protection, who accuse Russia of pursuing aggressive regional policies.
The U.S. has sought to allay these fears with a series of multinational drills, the latest being Tobruq Legacy 2017. The exercise mostly involves Surface-Based Air-Defense (SBAD) forces from the U.S., the Czech Republic and Slovakia, and will include more than 2,200 personnel and 800 vehicles contributed by over 13 nations, according to a report released Tuesday by NATO's Allied Air Command at Ramstein Air Base in Uedem, Germany, which is home to NATO's Combined Air Operations Center (CAOC). The drills will reportedly take place in locations throughout the Czech Republic, Lithuania and Romania, and will focus on further increasing combat cooperation among the multinational coalition.
"CAOC Uedem's initiative to test and validate the connectivity and integration of NATO Airborne Warning and Control System (AWACS) platforms and SBAD forces could have a significant impact on future NATO missions and could lead to a major change in how SBAD forces can be integrated into the existing NATO Command and Control Structure," Lieutenant Colonel Thorsten Stratemann of the CAOC's Uedem training and exercise division said in a statement.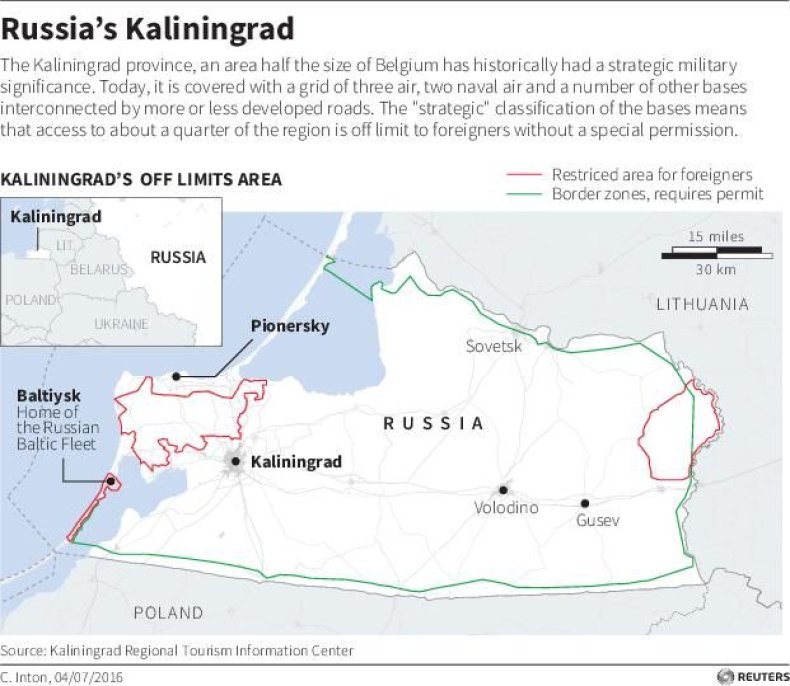 As part of the exercises, the U.S. also reportedly installed Patriot long-range anti-aircraft missiles in Lithuania on Monday, the first time the U.S. has deployed such a weapons system in the Baltics. The move, along with the overall military exercises, were met with praise by Lithuanian Defense Minister Raimundas Karoblis. He told Reuters Tuesday that "air defense, including ground-based defenses, is one of the holes in our defenses, and we will not solve it without help from our allies."
NATO has taken a militant stance toward Russia since accusing it of illegally annexing the Crimean peninsula amid political upheaval in Ukraine in 2014. Moscow argues it did so to protect the local ethnic Russian community, but a number of other European nations, including NATO members, have criticized Russia's regional policy in recent years. Both factions have engaged in an arms race, with the Baltic region being the focal point of parallel military exercises.