Russia's Military Confused for Aliens After Advanced Missile Launches Into the Sky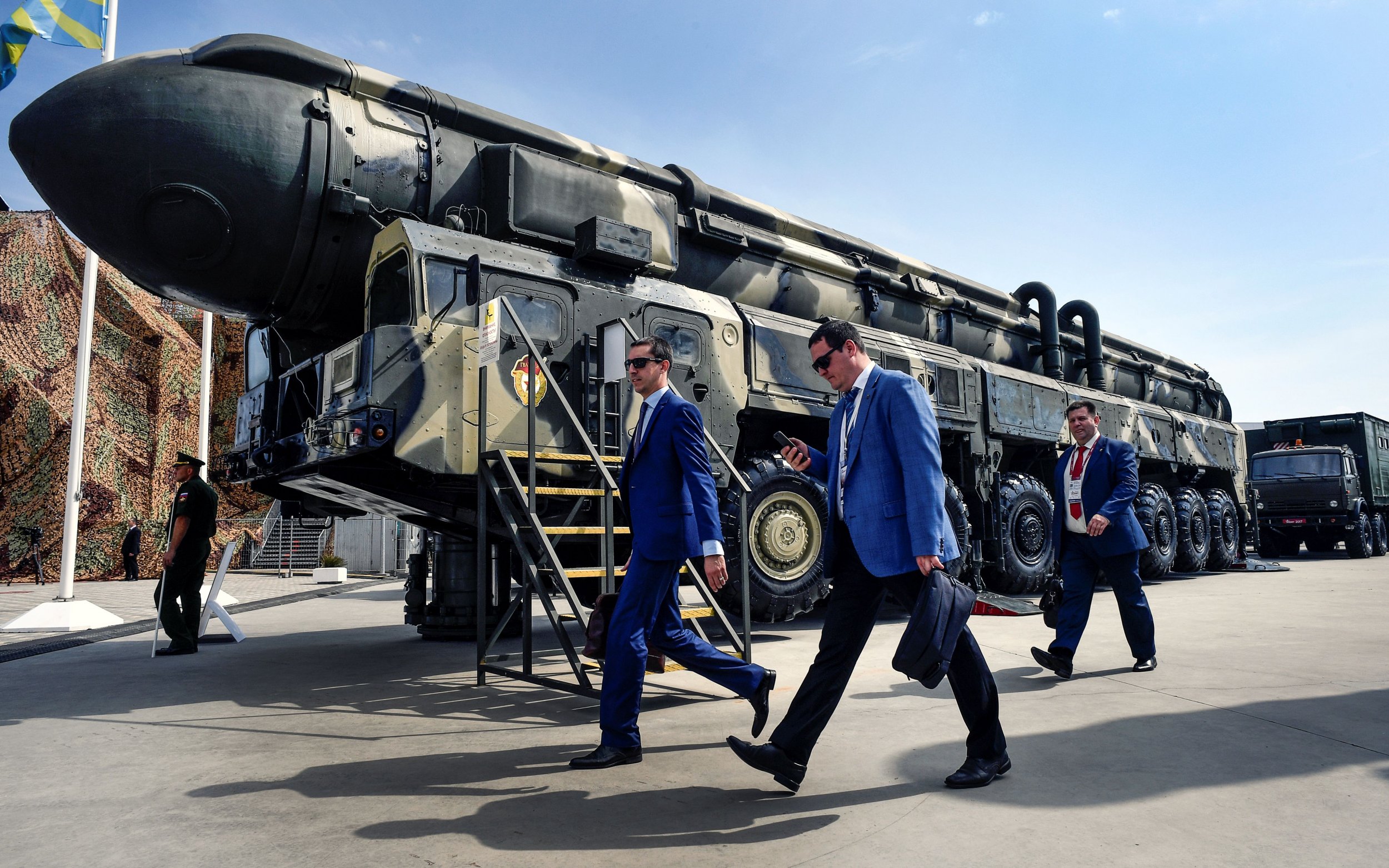 Russia tested a new, advanced intercontinental ballistic missile (ICBM) capable of delivering a nuclear weapon to the U.S.
The Russian Defense Ministry said its missile forces successfully launched a Topol RS-12M, called SS-27 "Sickle B" by NATO, from the Kapustin Yar range in the southern Astrakhan region. The missile reportedly flew about 1,200 miles before striking a target at the Sary Shagan testing site in Kazakhstan. The ministry said data collected from the test would help develop new anti-missile defense penetration technology.
Related: Russia attacks U.S. military guide preparing troops for future war with Moscow
"A combat union of the Russian Strategic Missile Forces test launched an intercontinental ballistic missile Topol RS-12M from the Kapustin Yar state central range in the Astrakhan region," a ministry spokesman said, according to the state-run Tass Russian News Agency.
"The goal of the launch was to test advanced ballistic missile warheads," he added.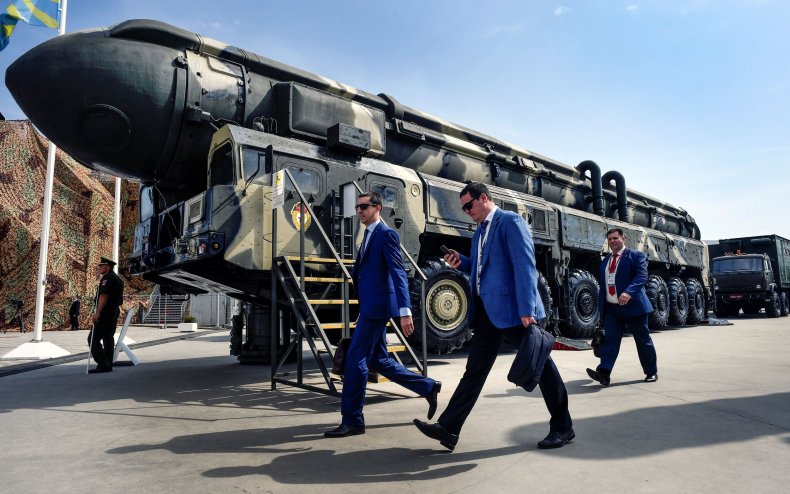 The Topol RS-12M can be fitted with a nuclear warhead and travel up to 6,800 miles, easily putting major U.S. cities such as New York and Washington in range. After Tuesday's launch, however, it was local Russians who appeared to be most shaken. Some residents in southern Russia took to social media to post pictures of the curious, spiral-like trail left behind by the missile.
"I have a tape of some kind f**king thing in the sky, is this the end of the world? Ahhhhhh!," one user wrote.
"Queue X-Files theme," another wrote, wondering if it could have anything to do with Russia's operations against the Islamic State group (ISIS) in Syria.
"I arrived in this city, and here comes a UFO to take me back to Mordovia," a third tweet read.
It isn't the first time the Topol has caused a stir among confused onlookers. In 2013, astronaut Mike Hopkins was onboard the International Space Station when he photographed a mysterious cloud and shared it on Twitter. Hopkins said he didn't know what it could be, but called it "pretty amazing." It was later disclosed that Russia's Strategic Missile Forces reported a Topol missile launch that same day.
Hundreds in Israel scrambled to emergency lines to report UFO sightings in 2010, the Jerusalem Post reported, after what was later found to be a similar Russian ICBM test also visible in Azerbaijan, Lebanon, Syria and Turkey.