Russia Military's Future War Gear Gets a New Nuclear-Resistant Upgrade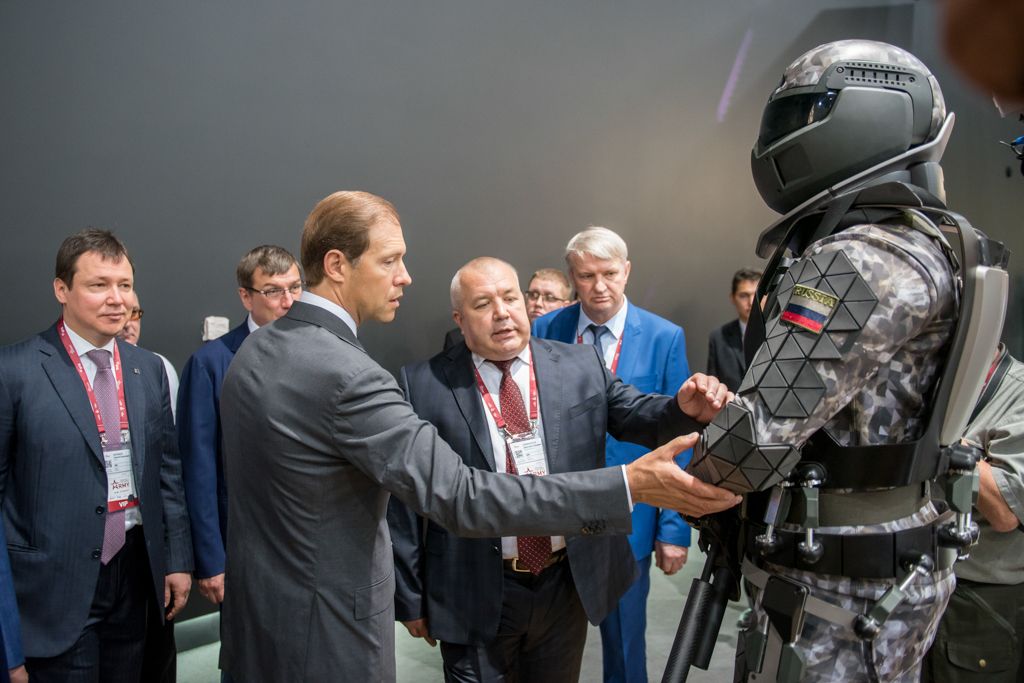 The latest addition to Russia's already futuristic upcoming combat uniform will reportedly help troops keep time—even after a nuclear explosion.
The Ratnik-3 (Warrior-3) is a third-generation infantry combat suit that incorporates a built-in exoskeleton and almost 60 different accessories, including various late-model weapons, sensors and protective equipment designed to operate under nearly any conditions. The advanced gear's designers, who are affiliated with Russian state corporation Rostec, announced Tuesday that Ratnik-3 would also be fitted with a state-of-the-art watch capable of resisting water, shock and even radiation and electromagnetic damage.
Related: Russia military says U.S. 'pretending' to fight ISIS in Iraq, letting jihadis flow into Syria
"The watch, which we have included in the Ratnik outfit, retains its properties upon the impact of radiation and electromagnetic impulses, for example, upon a nuclear blast," Oleg Faustov, a chief designer at the Central Scientific Research Institute for Precision Machine Engineering, a part of Rostec, said in a press statement, according to state-run Tass Russian News Agency.
"The level of technology and the reliability of the elements of [a] servicemen's outfit is growing. Correspondingly, the level of a soldier's capabilities on the battlefield is increasing. This new development by Central Scientific Research Institute for Precision Machine Engineering is another step in this direction," Sergey Abramov, industrial director for Rostec's Armament Cluster, added.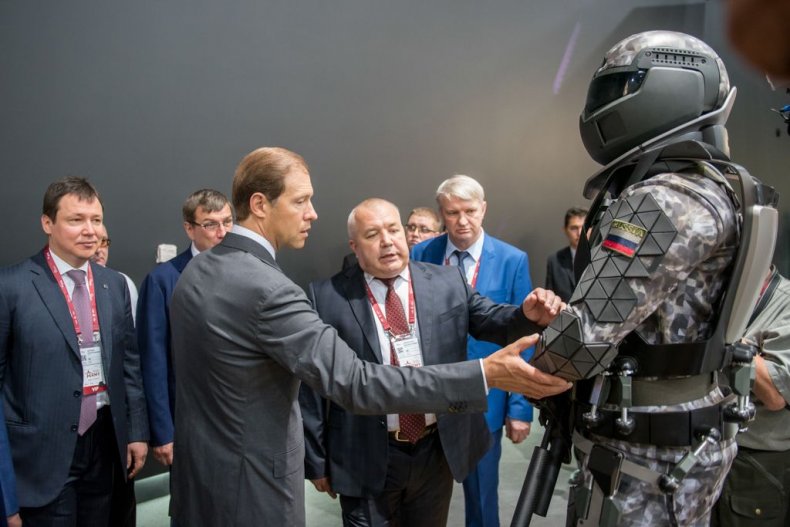 The first generation of Ratnik system prototypes was reportedly distributed to select units in 2013 and was spotted by The New York Times being worn by unmarked Russian units in Crimea shortly after Moscow annexed the former Ukrainian territory in 2014. In January 2015, the Russian Defense Ministry announced its first shipment of 50,000 kits for later that year, according to The Moscow Times, and, by November 2016, RIA Novosti reported that all Russian naval units were to be outfitted with Ratnik systems, which included bulletproof and floatation vests.
The head of the Russian army, Colonel General Oleg Salyukov, said last week the latest inception of the "soldier of the future" outfit would see action by 2022, weigh 30 percent less than previous models and substantially increase soldiers's abilities to complete missions.
"We are completing the scientific research on creating the future layout of the Ratnik-3 combat gear. The implementation of the project will allow to increase the performance of a soldier by 1.5 times in completing various tasks," Salyukov told Russia Defense Ministry newspaper Krasnaya Zvezda in comments translated by Tass.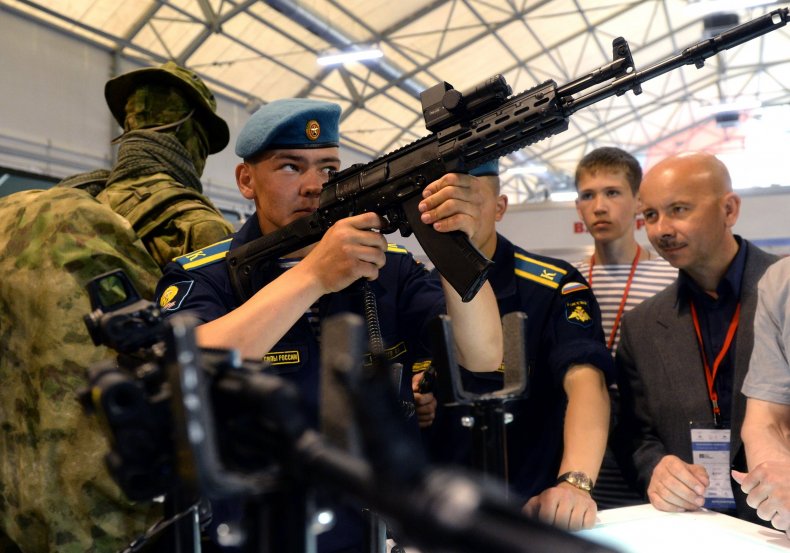 Ratnik-3 reportedly comprises life support, command and communication, engaging, protection, and energy-saving subsystems as well as 59 other components, including advanced optics, a grenade launcher and the latest installation in Russia's famous Kalashnikov series, the AK-12.
Russia's military advancements were the subject of a recently declassified, controversial U.S. Army guide titled "Russian New Generation Warfare Handbook." The 68-page document detailed Russian military structure, tactics and weaponry, recommending that the U.S. quickly adapt in order to challenge Russian and Russia-backed fighters in eastern Ukraine.