Russia's Military Display Shows It Still Leads the Hypersonic Arms Race
Russia showed its strength in the hypersonic arms race against China and the U.S., after it conducted a military exercise with fighter jets equipped with Kinzhal hypersonic missiles over the Mediterranean Sea last weekend.
On Friday, MiG-31K fighters armed with Kinzhal (Russian for "Dagger") hypersonic missiles conducted training flights in the eastern Mediterranean, a Russian defense ministry statement said. Long-range Tu-22M3 bombers also made regular training flights.
The flights were accompanied by Su-35 fighters and Su-34 fighter-bombers, it added.
Hypersonic missiles could revolutionize warfare because of their high speeds, flat trajectory and ability to maneuver in flight, all of which will make it difficult for existing anti-missile systems to intercept them.
The Russian military has said that the weapon flies at 10 times the speed of sound and has a range of up to 2,000km (approximately 1,250 miles).
Meanwhile, MiG-31K fighters also arrived at Russia's Hmeymim airbase in Syria for the first time, following the upgrade and the extension of the second runway with the complete replacement of the runway's surface and the installation of new lighting navigational facilities and radio-technical equipment.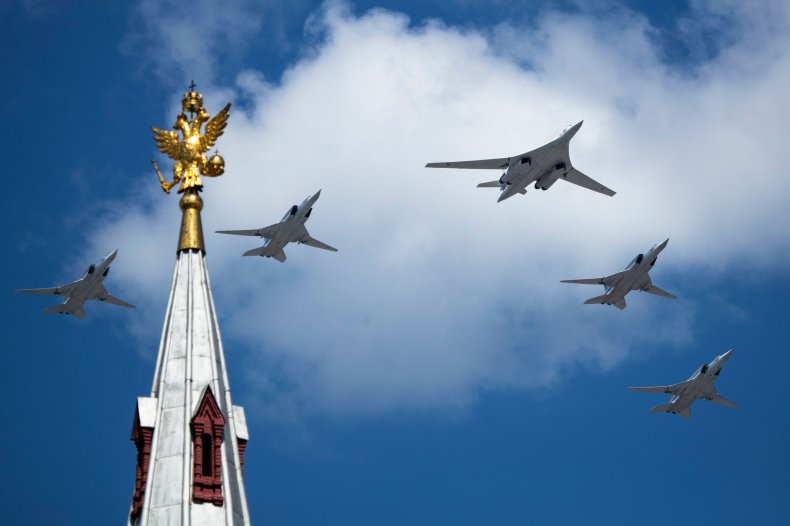 The moves showed Moscow demonstrating its defense capabilities in the region shortly after an incident with a British destroyer in the Black Sea last week.
Russian President Vladimir Putin has long touted the Kinzhal hypersonic missile, which he called "invincible" in a state-of-the-nation style address in March 2018.
In his 2018 address, Putin also spoke about a nuclear-armed cruise missile, similarly powered torpedo, a point defense laser, as well as a hypersonic glide vehicle and an intercontinental ballistic missile (ICBM).
In addition to the Kinzhal, Russia also has another hypersonic missile called the Avangard, which can reportedly fly at 20 times the speed of sound.
It was first deployed in 2019. In October 2020, Russia conducted a successful test launch of the Zircon hypersonic cruise missile in the White Sea.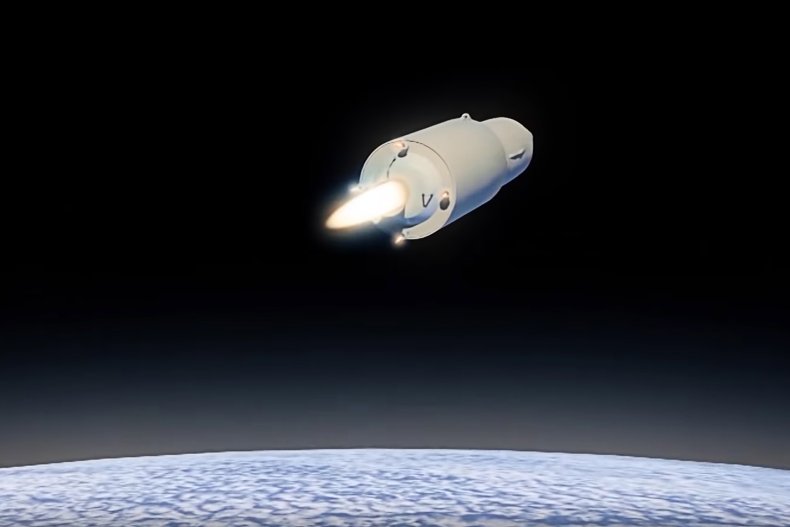 On the 70th anniversary of China's founding at a ceremony in Beijing in October 2019, the country paraded for the first time the DF-17 missile, a medium-range missile system equipped with a hypersonic glide vehicle (HGV). It has a range of 1,800-2,500 kilometers.
Media reports in October 2020 said that air-launched ballistic missile that China has reportedly been developing appears to be a hypersonic warhead boosted by a conventional rocket.
China and U.S. hypersonic capabilities
Like Moscow, Beijing has also reportedly deployed an early version of its hypersonic weapon. Both countries have been working on hypersonic weapons for over a decade.
Despite entering the race later than its rivals, the United States is fast catching up with Russia and China. On May 5, a U.S. Air Force bomber completed its first successful off-ground test of a hypersonic missile.
But the test was delayed after being initially scheduled for December 2020. The U.S. is hoping to deploy the Lockheed-made hypersonic missiles by 2023.
Last week, Moscow said that one of its warships fired warning shots and a warplane dropped bombs in the path of the UK's HMS Defender, to force it out of an area near Crimea that Russia claims to be its territory. Britain said its vessel was sailing in Ukrainian waters, and was not fired at.
On Sunday, classified documents from the UK Ministry of Defence were found at a bus stop in Kent, southeast England. One set of documents said that Russia might respond aggressively to the HMS Defender passing through Ukrainian waters off the Crimea coast. The British government is investigating how the papers were found by a member of the public.