Russian Military Sells New Missile Defense Systems to Brazil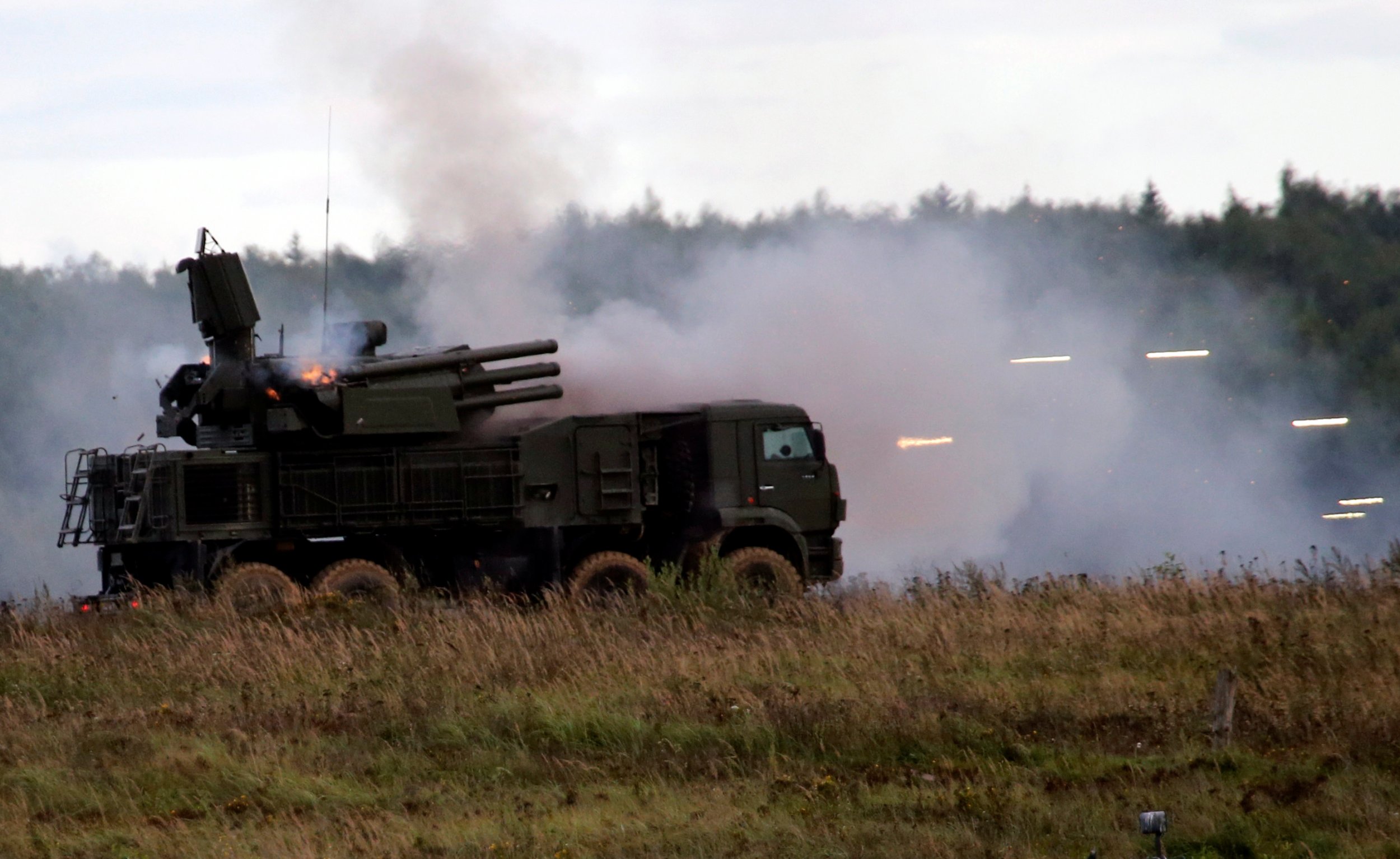 Russia completed the delivery Tuesday of over-the-shoulder missile defense systems to Brazil, which has considered buying even more powerful missile defense technology from Moscow.
Russia's Deputy Director of the Federal Service for Military and Technical Cooperation Anatoly Punchuk said Russia had delivered Igla-S man-portable air-defense systems (MANPADS) ahead of the three-day LAAD 2017 Defense & Security International Exhibition, which began Tuesday in Rio de Janeiro. Punchuk was set to lead the Russian delegation to the event and said Brazilian officials also expressed interest in completing the long-awaited purchase of Panstir-1 anti-aircraft and surface-to-air missile systems.
"The Brazilian military has repeatedly visited the system's manufacturer and saw Pantsir-S1 in action at a Russian firing range," Punchuk told Russia's official TASS News Agency, adding that he hoped for "a positive outcome" of future military transactions between the two nations.
Brazil has amassed the most powerful military in South America but its defense growth has been hampered by the nation's worst-ever recession and a political crisis. Brazil was originally scheduled to receive the Panstir-1 missile and artillery systems in 2015, but Russian defense sources said last year that progress had been stalled due to the country's political instability, such as the growing opposition to former President Dilma Rousseff and the initiation of impeachment proceedings against her in late 2015. Rousseff was ultimately ousted from office in August. The nation launched its first local defense communications satellite last month.
Brazil and Russia have been categorized as part of the so-called developing "BRICS" economies along with India, China and South Africa. The common grouping has highlighted the importance of economic cooperation and Moscow has viewed Brazil as a strategic venue to extend Russia's foreign policy interests in the Western hemisphere, according to the Washington-based Woodrow Wilson International Center for Scholars.
Russia, the world's second-largest exporter of arms, has also sold weapons to Mexico, Nicaragua, Peru and Venezuela, its biggest client in Latin America. Caracas, a traditional ally of Moscow, claimed nearly 5 percent of Russia's total weapons sales between 2012 and 2016, according to the Stockholm International Peace Research Institute.