Russian Military Jets in Syria May Be Sold to South America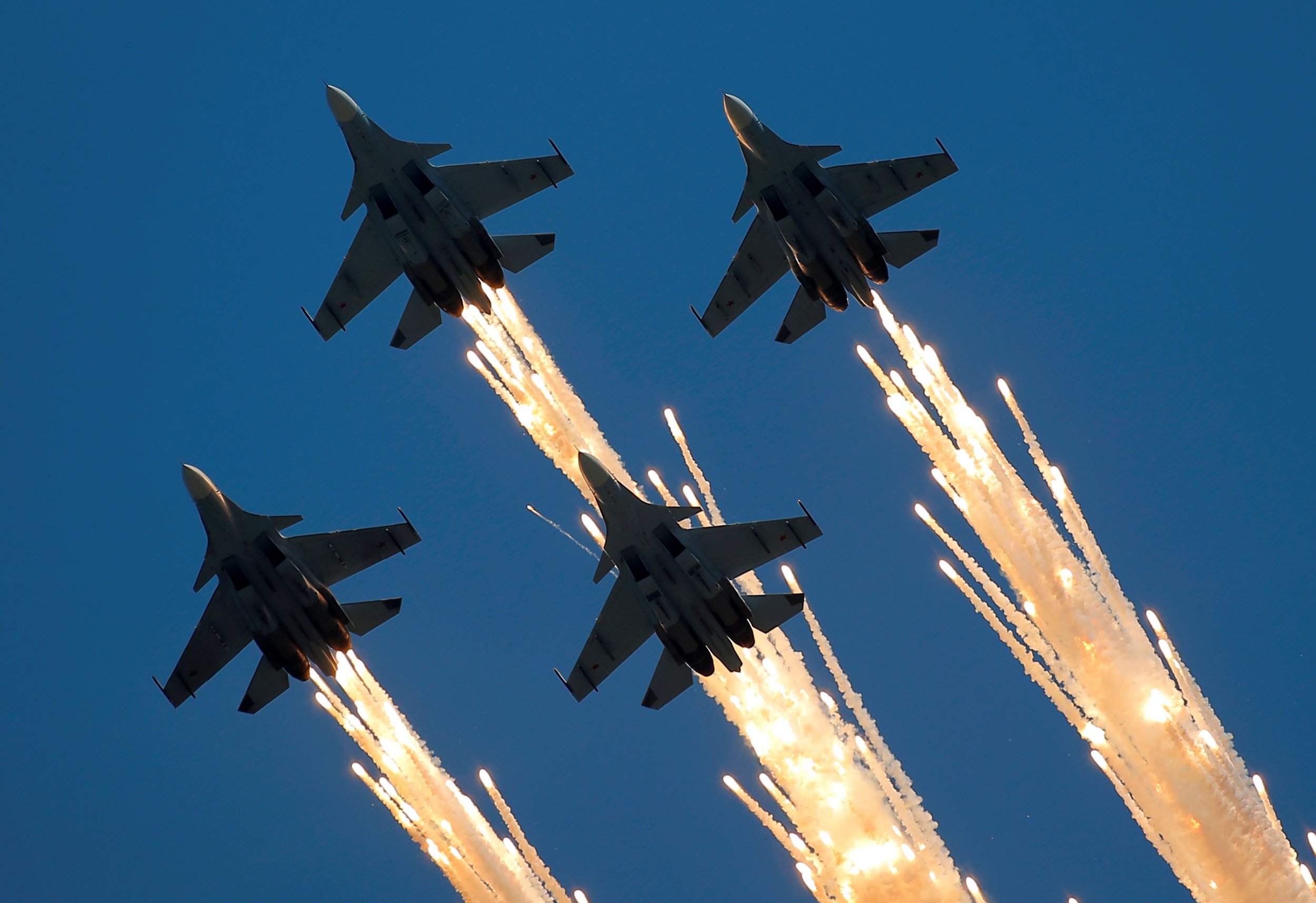 Several nations in South America have expressed interest in purchasing Russian fighter jets currently active in Moscow's military campaign in Syria.
Colombia, Peru, Venezuela, Uruguay and Argentina were among the nations interested in buying Russian military aircraft including the Sukhoi Su-30 fighter jet which has seen extensive use in Russia's campaign against the Islamic State group, also known as ISIS, and other armed insurgents in Syria. Sergei Ladygin, who was the CEO of Russia's state arms seller Rosoboronexport and was heading the company's delegation to the international LAAD Defense & Security exhibition in Brazil, said the aircraft's service in Syria made it all the more attractive to its potential Latin American buyers.
"To a considerable extent, the interest has increased after the Russian air task force's successful operation in Syria," Ladygin told Russia's official TASS News Agency Tuesday.
That same day, Deputy Director of Russia's Federal Service for Military-Technical Cooperation Anatoliy Punchuk said proposals to deliver Mikoyan MiG-29 fighter jets to Argentina had already been submitted. Punchuk, who was representing Russia at the exhibition, told journalists Thursday that Venezuela was interested in acquiring a new batch of Sukhoi Su-30 fighter jets, despite the nation's ongoing financial and political crisis, Russia's Sputnik News reported.
Venezuela's unrest, which has included food shortages, was exacerbated by President Nicolas Maduro's decision last month to grant the Supreme Court, which backed him politically, legislative powers to effectively ending a protest by the opposition-controlled National Assembly. These powers were returned Saturday, but Panchuk said Caracas had to "put internal social issues first" and "ensure social reforms that the government is carrying out" before committing to the weapons deal.
In addition to the potential aircraft purchases, Russia announced Tuesday it had delivered shoulder-fired missile defense systems to Brazil, which expressed interest in buying additional armaments such as the Panstir-1 anti-aircraft and surface-to-air missile system. Russia has traditionally maintained strong relationships with a number of South American nations, especially leftist governments that have viewed Moscow as an alternative to Washington's influence in the Americas.