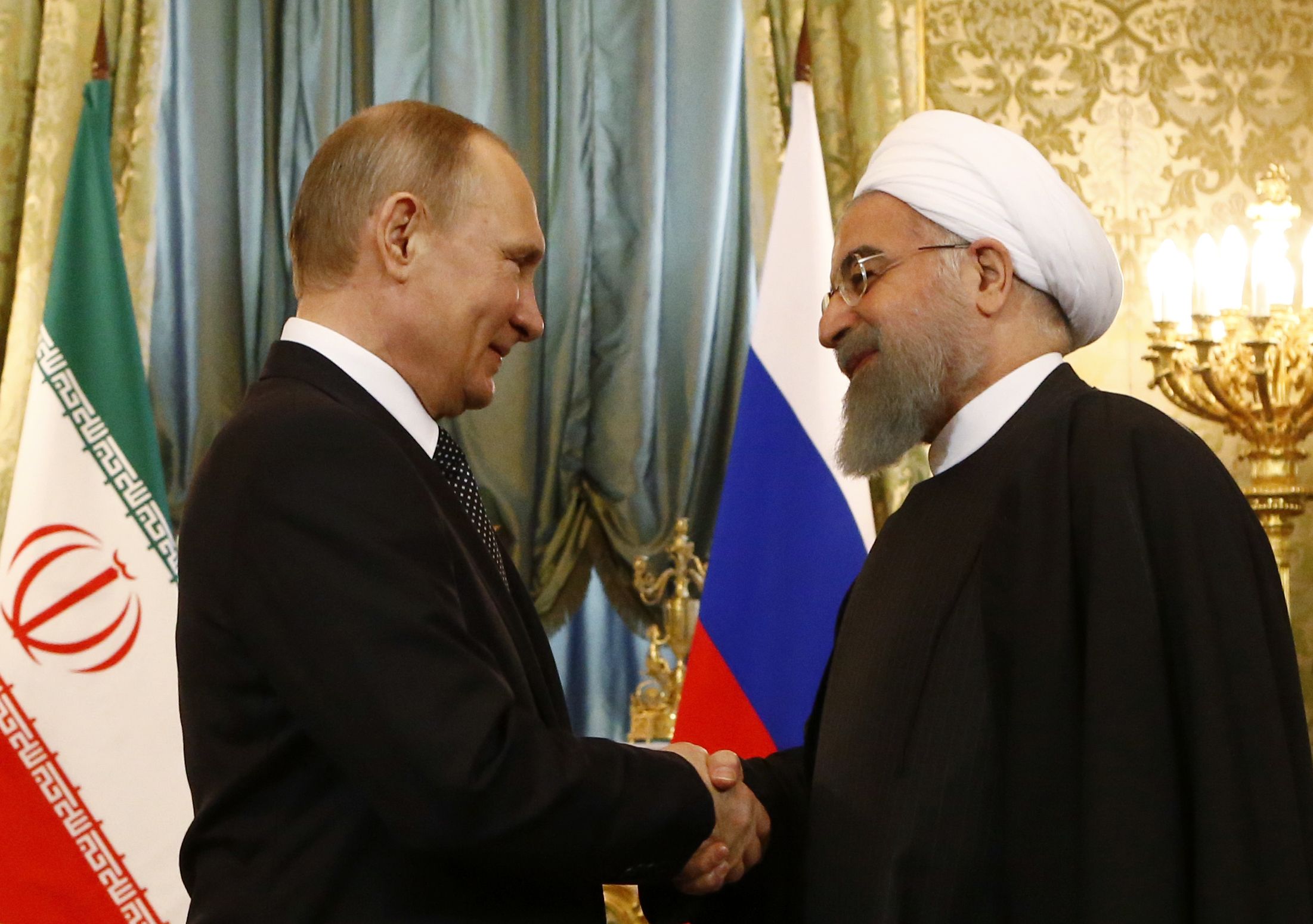 Iran announced Tuesday it would allow Russia limited use of Iranian air bases to launch missions in Syria, where both Moscow and Tehran back the Syrian government against the Islamic State group, also known as ISIS, and various insurgent groups.
Iran's Foreign Minister Mohammad Javad Zarif told Reuters that Tehran would evaluate each individual request by Moscow to use Iran's military facilities to bolster offensives by the Syrian army and pro-government militias, which include the Iran-backed Lebanese Shiite Muslim Hezbollah. Iran previously permitted Russian jets to use Iran's Hamadan Air Base, also known as Shahid Nojeh Air Base, in August, marking the first time a foreign power was granted such a privilege in the nearly four-decade-long history of the Islamic Republic. This permission was revoked after the government was criticized by Iranian hardliners, but Zarif's latest statement came as Moscow and Tehran strove for closer bilateral and international cooperation.
"Russia doesn't have a military base [in Iran], we have good cooperation, and on a case by case basis, when it is necessary for Russians fighting terrorism to use Iranian facilities, we will make a decision," Zarif told Reuters.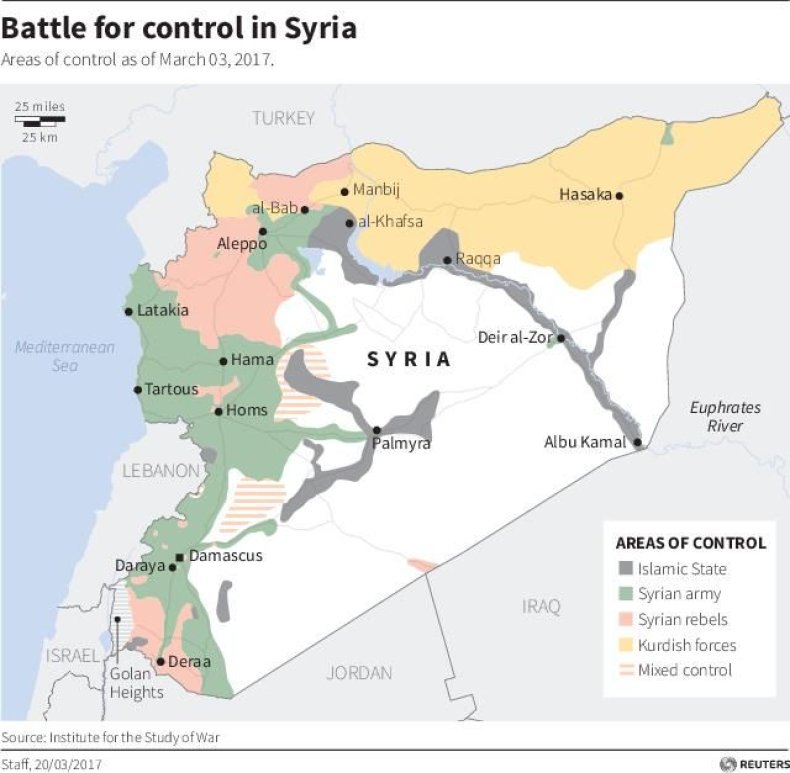 The move came during a visit Monday by Iranian President Hassan Rouhani and Zarif to Moscow and marked a warming in relations between the two nations as the position of their mutual partner, Syrian President Bashar al-Assad, grew more powerful in the seventh year of his civil war against rebels backed by Turkey, the Gulf Arab states and, formerly, the West. The U.S., once a primary sponsor of the Syrian opposition, has since backed the Kurd-dominated Syrian Democratic Forces (SDF) and launched an operation this week against ISIS' de facto capital of Raqqa in northern Syria. Russia has also provided training to U.S.-backed Kurdish militant organizations such as the People's Protection Units (YPG), considered a terrorist organization by Turkey.
While in Moscow, Rouhani expressed his hope Monday for "a new turning-point" in Iran's relationship with Russia, according to Reuters. In addition to increased military cooperation in Syria, Rouhani was expected to discuss several lucrative energy and economic deals during a meeting Tuesday with President Vladimir Putin. Rouhani was set to run for reelection in May and would likely face more conservative opponents critical of efforts by the Rouhani administration to open Iran diplomatically and economically.