Putin Looks On as Nuclear Submarine Misfires During Massive Russian War Games
Large-scale military exercises designed to test Russian readiness to react to a nuclear strike endured a glitch when a nuclear submarine misfired in the presence of Russian President Vladimir Putin, it has been reported.
More than 12,000 Russian troops took part in the war games dubbed 'Thunder 2019' which aimed to test the capabilities of five nuclear submarines as well as the military's aircraft and missile launchers.
However the K-44 Ryazan, a submarine which is part of Russia's Pacific fleet, only managed to fire one ballistic missile instead of two at the Chizha test range from the Sea of Okhotsk, according to the newspaper Vedemosti, as cited by Reuters.
The paper reported it was part of a "strategic command-and-staff exercise, the final stage of which was personally led by Putin" who was in a command center at the Defence Ministry in Moscow.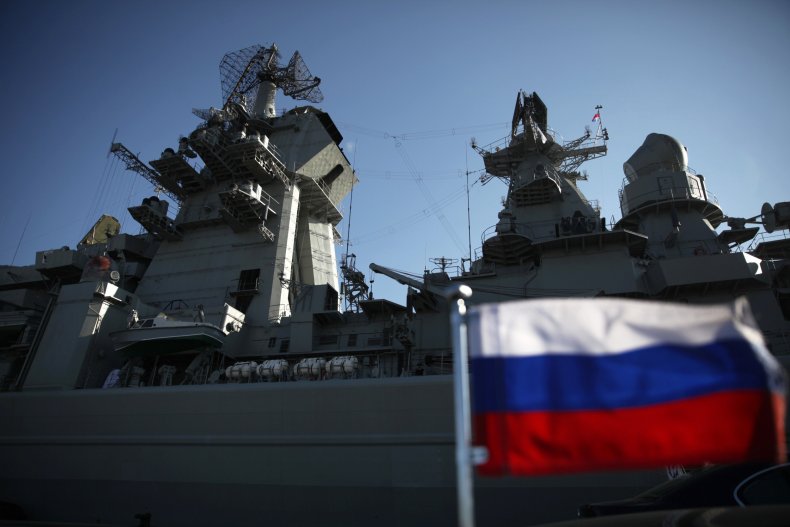 The source told the paper: "The second R-29R [missile] did not exit the silo launcher, and the submarine returned to its home base with an unexploded missile."
The paper pointed out that such a failure could have caused an "emergency situation" and Russia's defense ministry and navy are now investigating the incident.
However Viktor Murakhovsky, editor-in-chief of the magazine Arsenal of the Fatherland told Vedemosti that given the age of the missiles, a perfect result from them was not expected, adding, "even when extending the life of newer strategic products, misfires do occur."
The Soviet-era missiles were first deployed in 1977 and were the first sea-based ICBMs in the world.
Russia's defence ministry confirmed the missile did not fire but rejected claims that it could have caused an "emergency situation."
"Having assessed the information received just before the launch about the technical condition of one of the missiles on the Ryazan submarine, the decision was taken to not use it in a training strike," the defense ministry said, according to Reuters.
"Canceling the launch of this missile didn't affect the successful results" of the exercises, said the Defense Ministry, adding that the aim of the war games was to check the combat readiness of Russia's armed forces, "and not the ability to launch the maximum number of missiles."
The war games took place in Russia's Far East and Far North over three days last week, with naval exercises taking part in the Barents, Baltic, Black, Caspian and Okhotsk seas.