Russia Military Says U.S. 'Pretending' to Fight ISIS in Iraq, Letting Jihadis Flow Into Syria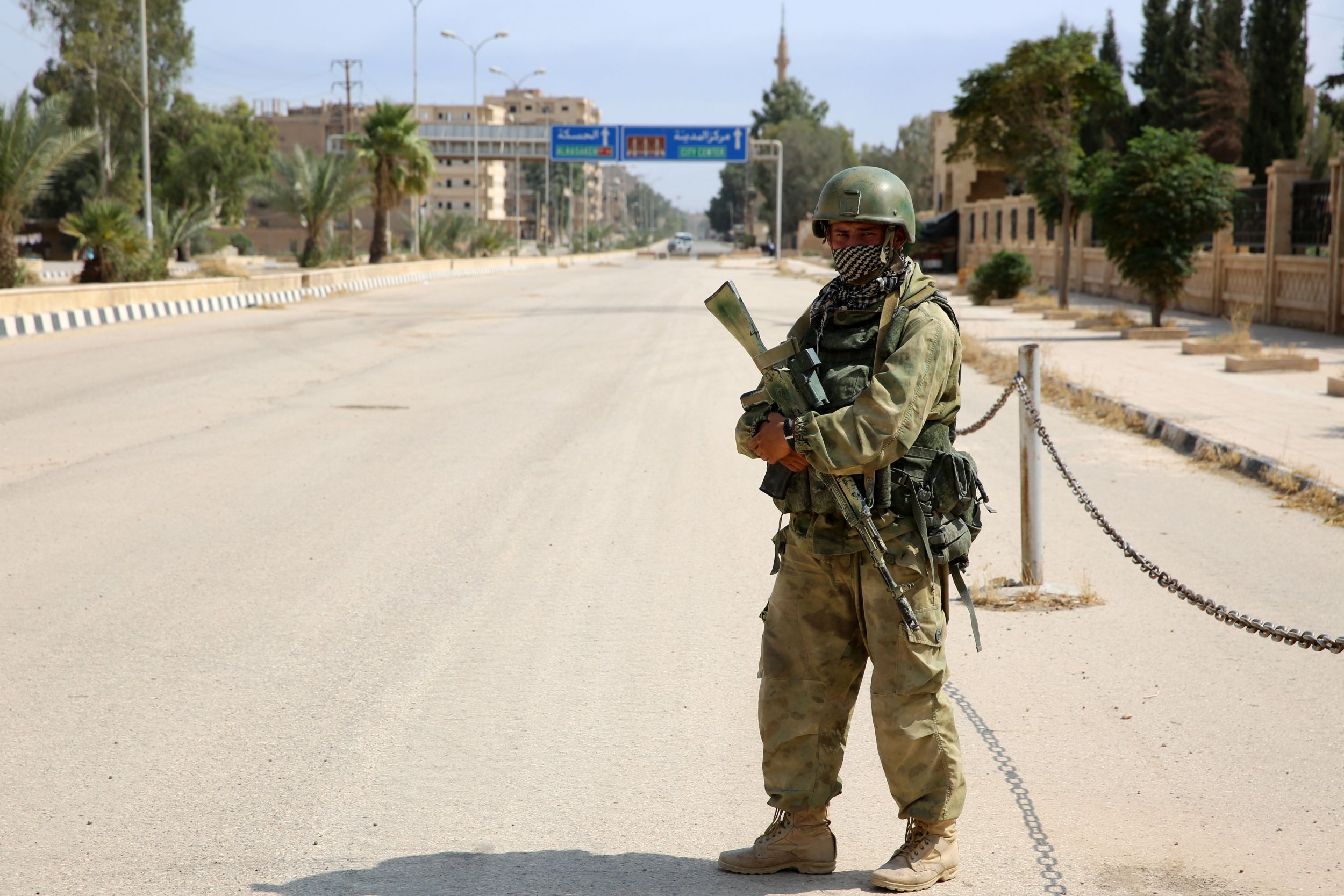 Russia accused the United States on Tuesday of "pretending" to fight the Islamic State militant group (ISIS) and of deliberately reducing its air strikes in Iraq to allow the group's militants to stream into Syria to slow the Russian-backed advance of the Syrian army.
In the latest sign of rising tensions between Moscow and Washington, the Russian Defense Ministry said in a statement that the U.S.-led coalition had sharply reduced its air strikes in Iraq in September when Syrian forces, backed by Russian air power, had started to retake Deir Ezzor Province.
"Everyone sees that the U.S.-led coalition is pretending to fight Islamic State, above all in Iraq, but continuing to allegedly fight Islamic State in Syria actively for some reason," said Major-General Igor Konashenkov, a spokesman for Russia's defense ministry.
The result, he said, had been that militants had moved in large numbers from Iraqi border areas to Deir Ezzor where they were trying to dig in on the left bank of the River Euphrates.
"The actions of the Pentagon and the coalition demand an explanation. Is their change of tack a desire to complicate as much as they can the Syrian army's operation, backed by the Russian air force, to take back Syrian territory to the east of the Euphrates?," asked Konashenkov.
"Or is it an artful move to drive Islamic State terrorists out of Iraq by forcing them into Syria and into the path of the Russian air force's pinpoint bombing?"
He said Syrian troops were in the midst of trying to push ISIS out of the city of Mayadeen, southeast of Deir Ezzor, but that ISIS tried daily to reinforce its ranks there with "foreign mercenaries" pouring in from Iraq.