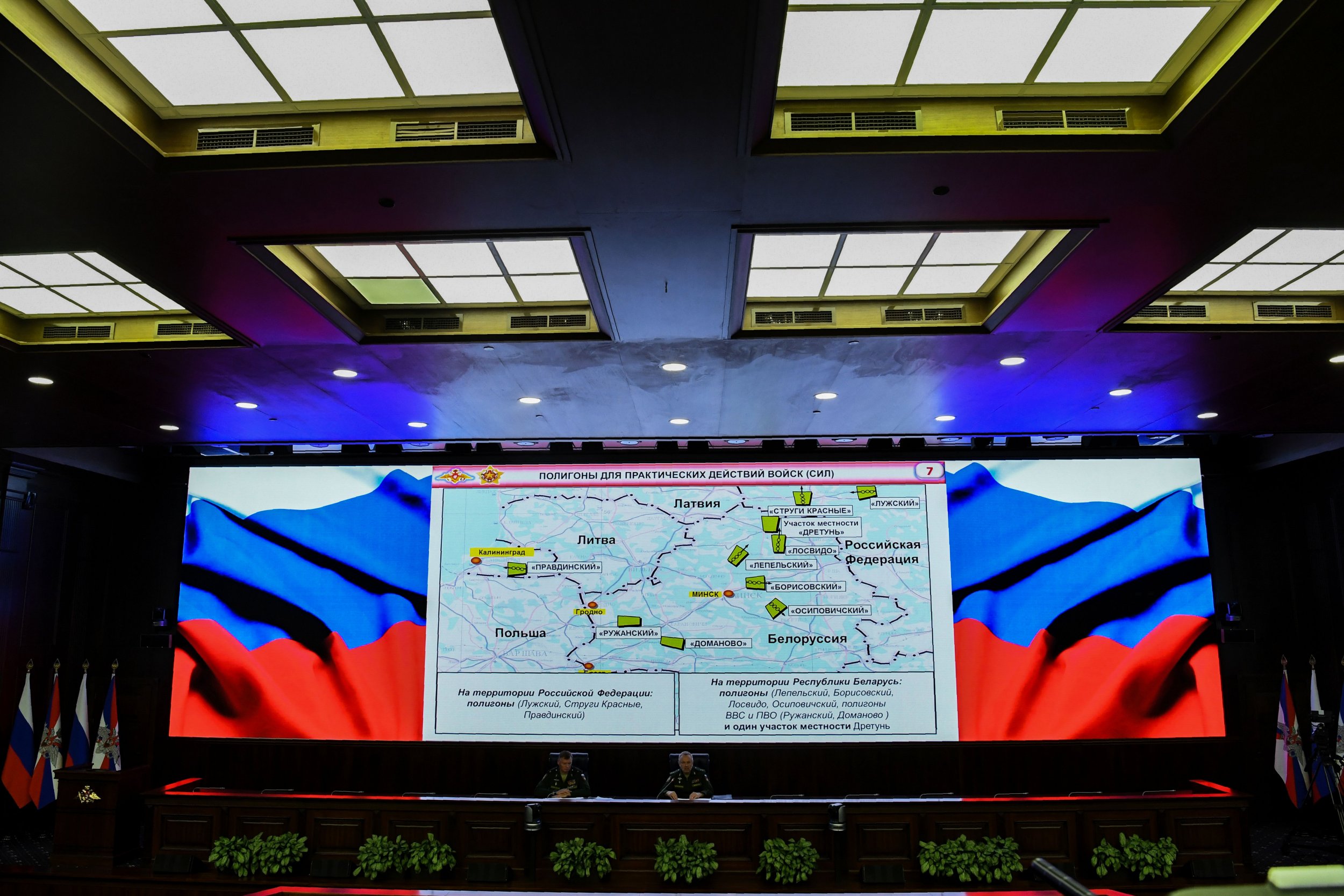 Russia has dismissed speculation that its upcoming war games with neighboring Belarus were actually cover for a simulated invasion, as Moscow's rivals have feared.
Russian Deputy Defense Minister Alexander Fomin told foreign military representatives Tuesday that the large-scale, quadrennial exercises known asZapad-2017 ("West-2017") posed no threat to the region, despite anxieties expressed by nearby members of the U.S.-led military alliance NATO. He said the drills were not designed to target any specific nation or area, but rather were representative of operations that could happen anywhere across the globe, including those against groups deemed to be terrorist organizations by Moscow.
Related: Russian Invasion? Moscow's rivals say war games are cover and troops won't leave
"I stress that the West-2017 exercise, besides its anti-terrorist goals, has an absolutely defensive character," Fomin said at a press briefing hosted by the Russian Defense Ministry, according to the state-run Tass Russian News Agency.
"According to our assessments, the situation envisaged by the scenario of the exercise may erupt in any region of the world," he added.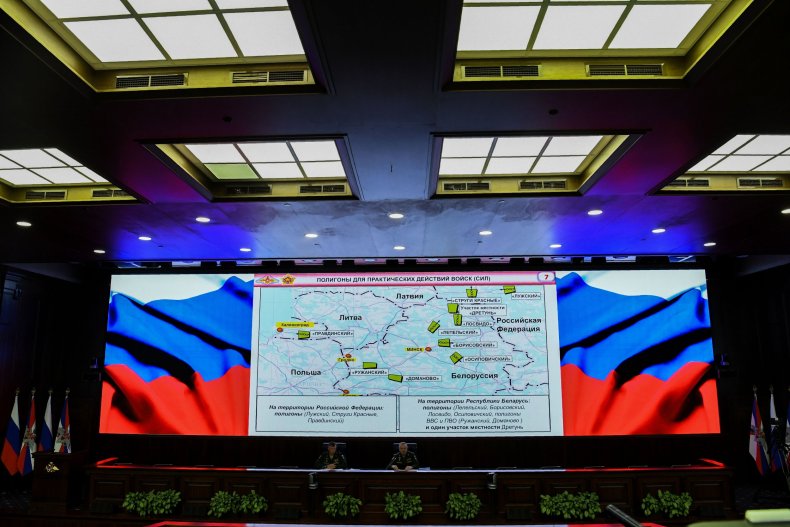 Fomin blamed media outlets and politicians for "rousing public opinion" and spreading myths about 'a Russian threat'" that he said were entirely unfounded. While the drills, which were set to begin September 14, typically occur every four years, the 2017 installation is the first to occur since Russia annexed the Crimean Peninsula amid a 2014 political uprising against the pro-Kremlin government in neighboring Ukraine. Moscow argued the move was necessary to protect the sizable local ethnic Russian population of Crimea, but NATO saw it as an invasion, launched only months after Zapad-2013.
Since then, NATO has substantially boosted its defenses along Russia's borders as part of a U.S.-led plan to station thousands of soldiers in Poland and the Baltic states of Estonia, Latvia and Lithuania. Both NATO and Russia have since held near-constant military exercises across the border from one another, and both sides accuse the other of instigating the arms race. Belarusian Deputy Defense Oleg Belokonev pointed to big NATO exercises such as last year's Anaconda 2016: "This is why we fail to understand the mass media hype surrounding the Zapad-2017 exercise," he said during a briefing in Minsk, according to the official Belarusian Telegraph Agency (BTA).
The Russia war games will center around a simulated insurgency by separatist or otherwise militant groups intent on overthrowing the Belarusian government and sabotaging its alliance with Russia, BTA reported. Belokonev said the events were based on similar situations in the Middle East, where Russia is currently involved in a major campaign to support Syrian President Bashar al-Assad in defeating the Islamic State militant group (ISIS) and rebel movements attempting to overthrow his government since 2011.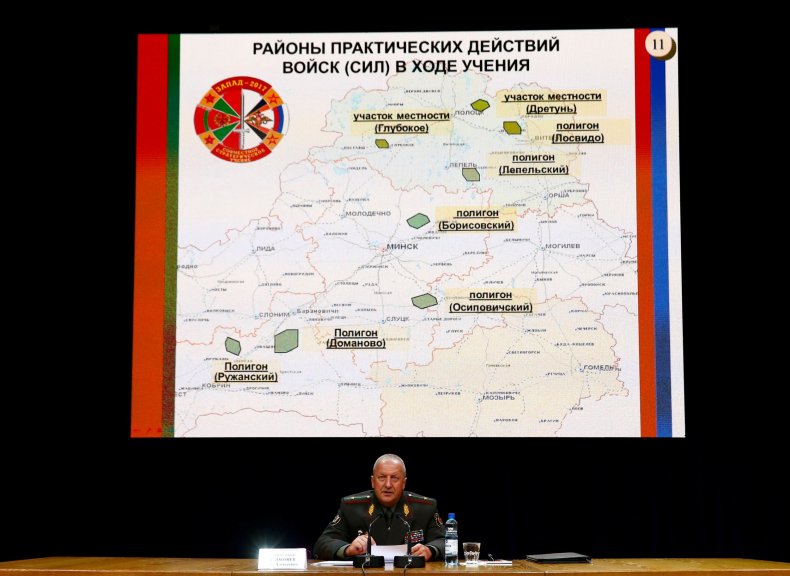 Belokonev also disclosed that about 10,200 Russian and Belarusian troops, 370 armored fighting vehicles, 140 main battle tanks, 40 combat aircraft and helicopters and as many as 150 artillery units and multiple-launch rocket systems would be involved, according to Stratfor. The Organization for Security and Cooperation in Europe's 2011 Vienna Document mandates that foreign observers attend only exercises exceeding 13,000 personnel, but skeptics say Russia may attempt to increase the number of soldiers involved.
While the U.S. and Russia appear to have established a working relationship in Syria, relations between the two powers continue to suffer in the aftermath of allegations of Russian interference in the 2016 U.S. presidential election. Despite opposition from President Donald Trump, Congress added new sanctions against Russia earlier this month.