With Russia in Mind, NATO Tries to Get Faster at Responses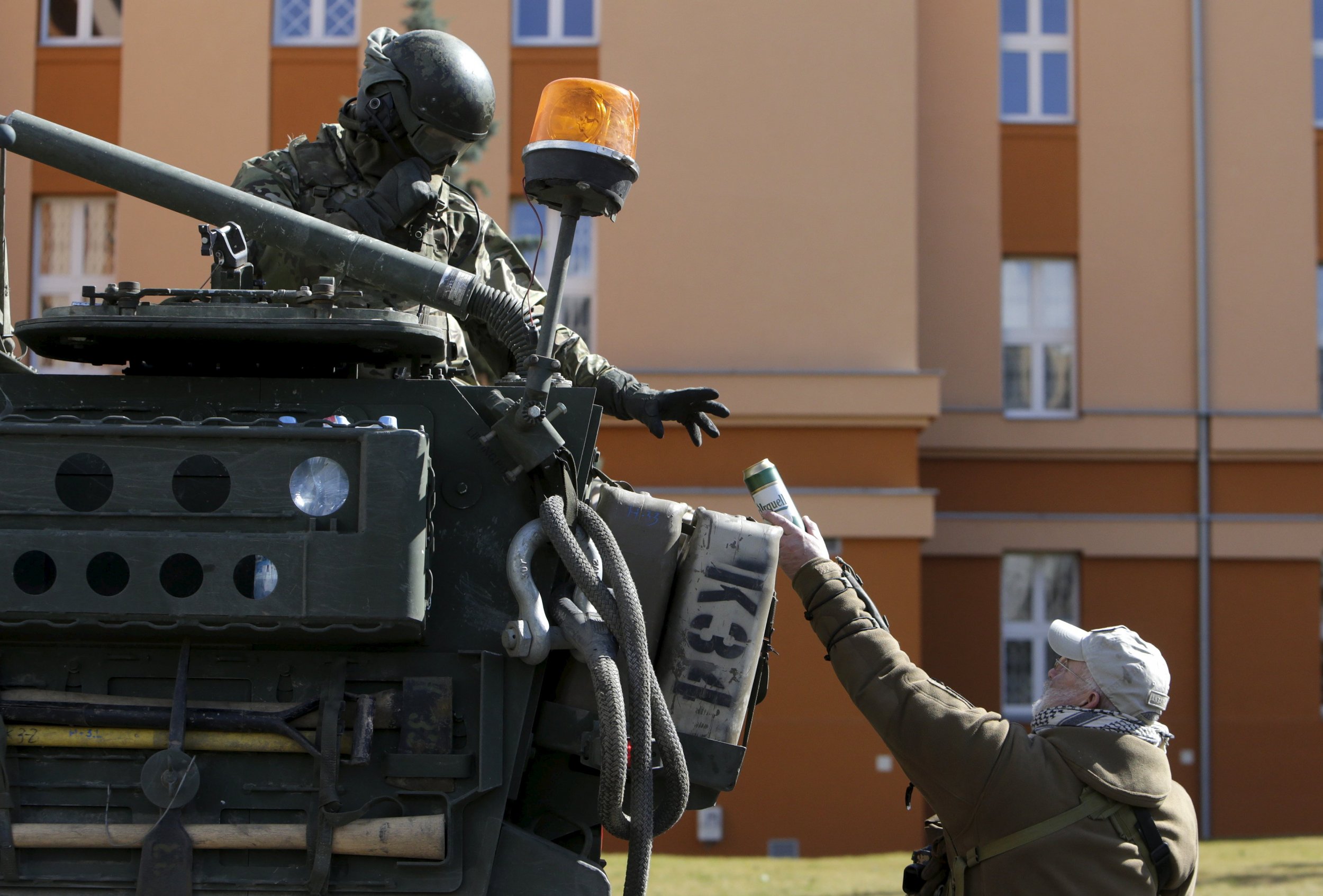 EINDHOVEN, The Netherlands (Reuters) - Dutch troops gathered at an air base on Thursday as part of an 11-nation exercise to test NATO's new rapid response targets that have been tightened following concern over new Russian assertiveness.
Given just 48 hours to deploy, around 200 soldiers arrived at the air base near Eindhoven with the vehicles, weapons, equipment, food and water they would need if they had to fly abroad at short notice to confront an emergency.
Previously, NATO's rapid reaction force was expected to respond within five to seven days, but leaders of the Western military alliance decided last September that faster times were needed to meet new geo-political threats.
"We are able to get everybody processed and supplied to be on the airplane within 48 hours," said Captain Rob Morsink, from the Dutch 11th Air Manoeuvre Brigade. "We basically confirmed that that's not an issue at all."
The rehearsal was part of a Europe-wide exercise involving more than 1,500 soldiers. A rapid reaction unit in the Czech Republic was also told to prepare to move, while nine other NATO allies tested their headquarters' responses to alert procedures.
"We have 900 German troops being recalled to four garrisons right now and checking their ability to deploy," said Polish Colonel Mariusz Lewicki, a top NATO military planner.
After being given notice to deploy on Tuesday, the Dutch and Czech units recalled their soldiers to base and had the lead troops ready to move in as little as eight hours, Lewicki said.
Surprised by the speed of Russia's military intervention in Crimea last year, NATO leaders have approved wide-ranging plans to boost the alliance's defenses in eastern Europe and create a new "spearhead" rapid reaction force with 5,000 soldiers.
While that force is not expected to be fully operational until 2016 or 2017, NATO is trying to hasten the response time of its existing reaction force, whose troops are supplied this year by Germany, the Netherlands and Norway.
NATO disappointed some eastern European allies who wanted the U.S.-dominated organization to station large numbers of troops on their territory following Russia's actions in Ukraine.
NATO hopes the rapid reaction force will nonetheless prove a deterrent by demonstrating its resolve to defend swiftly any ally that should came under attack.
Although they undoubtedly had east Europe in mind when they agreed to the new plan, the force could also respond to "risks emanating from the Middle East and North Africa," NATO has said.
With Russia in Mind, NATO Tries to Get Faster at Responses | World