Russia's Hypersonic Missile System May Represent a 'Quantum Leap in Technology'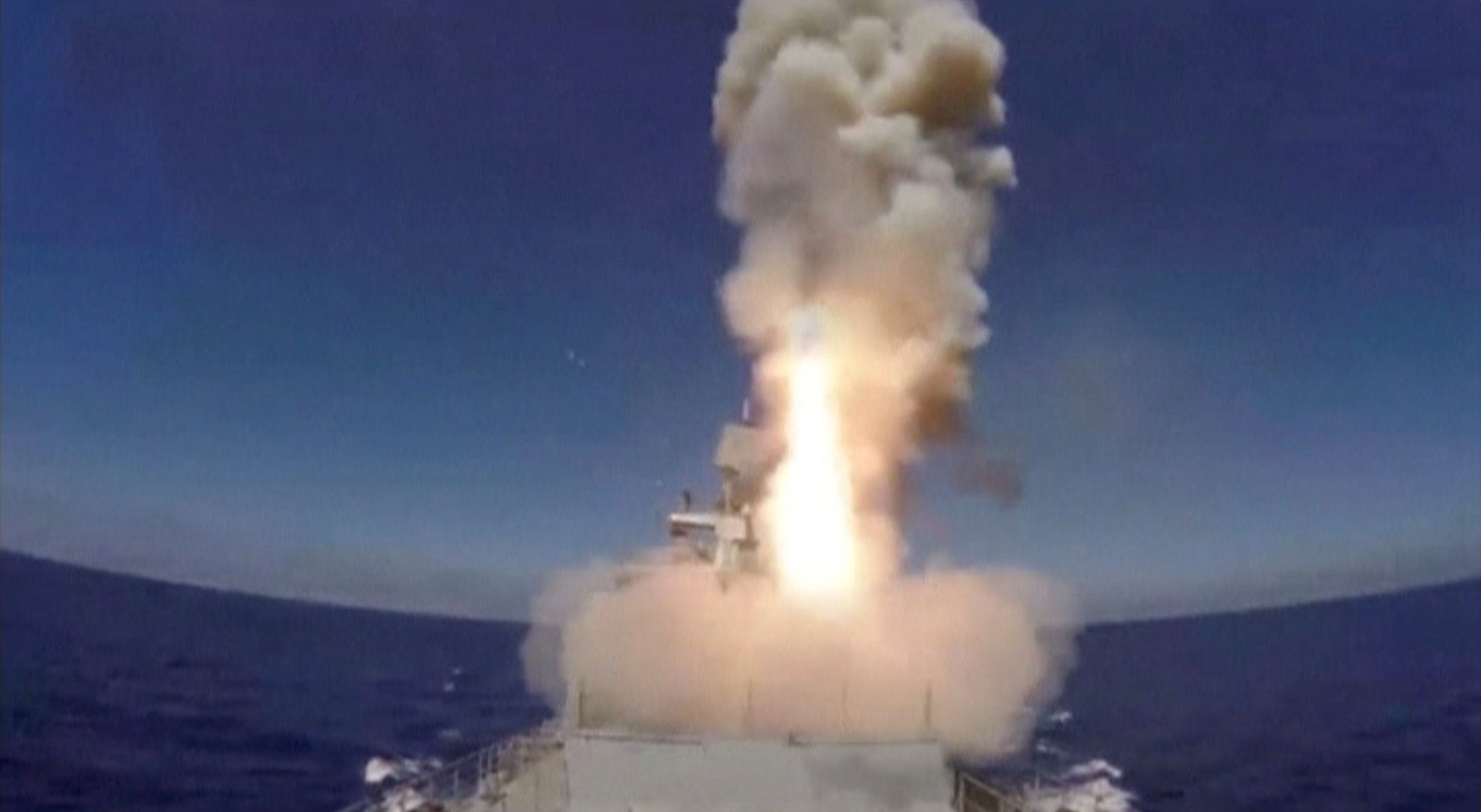 Russia has reportedly carried out a test of Zircon, a hypersonic missile system, one year ahead of schedule.
The system, which could possibly render Western anti-aircraft defense "obsolete," can travel up to 4,6000 mph, according to the state-controlled Sputnik news agency. The system could be installed on PyotrVeliky, Russia's nuclear-powered missile strike ship, The Independent reports.
Originally, the system was due to be tested between 2018 and 2020, Vladimir Tuchkov, a military analyst, told Sputnik. It will be able to cover 155 miles in 2.5 minutes, according to reports. The test was carried out on Saturday.
Related: Putin ally accuses West of attempting to influence Russian election
Speaking with German news outlet DW.com in April, Tim Ripley, a defense analyst, said of Zircon: "It will greatly reduce the reaction time that they have to deploy their own defenses and countermeasures."
Ripley added that such a hypersonic system represents a "quantum leap in technology. " And while the U.S. is working on its own hypersonic weapons, there's no indication that they are close to testing any.
The reported missile test comes amid a challenging time for relations between Russia and the West. In addition to the West's condemnation of Russia's actions in Ukraine, there are continued suspicions that Russia interfered in the 2016 U.S. elections. Russian President Vladimir Putin has repeatedly denied the assertion.